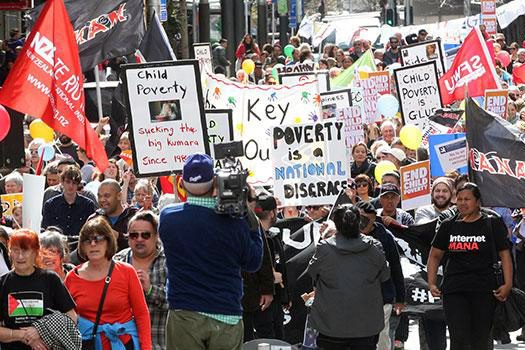 New Zealand Salvation Army declines purchasing government housing
Decision follows annual report critical of government's housing efforts
The Salvation Army in New Zealand recently announced its decision to decline negotiations with the government to purchase and manage state homes.
According to The New Zealand Herald, the government plan involved transferring "more of the responsibility for housing low-income and vulnerable tenants by selling a portion of housing stock to community providers such as churches, iwi [A Māori community or people] and non-government organizations."
The Army's decision followed an external study testing its capacity to become a major social housing landlord.
After consideration, The Salvation Army concluded that the lives of tenants would not be sufficiently improved by such a transfer. In addition, the Army believed it did not have the expertise, infrastructure and resources to successfully manage any large social housing transfer.
"The Salvation Army is supportive of the government's intentions to have community organizations involved in the management of social housing, but at the moment it is beyond our capacity to become involved," said Major Campbell Roberts, national director of social policy for The Salvation Army in New Zealand, Fiji and Tonga. "People's lives and futures are our priority, and we must do the right thing by them."
In its announcement, The Salvation Army noted its interest in pursuing other models of housing partnerships between itself, the government and other groups that could potentially provide additional social and affordable housing. It is also open to providing supportive community services for other social housing providers.
The Salvation Army will continue to provide and expand its social housing services, which currently include 293 houses for older people, 198 supportive accommodation beds, and seven emergency houses.
In partnership with government and other community housing providers, The Salvation Army has built 39 homes for the elderly in Mangere and West Auckland. It is also in a housing development partnership in the Christchurch suburb of Hornby with four other community organizations. As part of this development, The Salvation Army will provide an additional 10 houses suitable for families. It also plans to develop further social housing in Auckland.
The Salvation Army's decision to forgo buying government housing stock comes on the heels of its 2015 State of the Nation report, "A Mountain All Can Climb," which stated that a lack of safe, affordable housing in Auckland and Christchurch is badly impacting the health and well being of children and their parents.
The report gave the government a D grade for housing on its social well-being scorecard, citing high housing costs, increasing rent and a housing supply shortage.
"More houses are needed immediately in Auckland and Christchurch," said Major Sue Hay, director of The Salvation Army Social Policy and Parliamentary Unit. "They must be affordable for all levels of income. Government actions are not delivering sufficient affordable homes."
From salvationarmy.org.nz