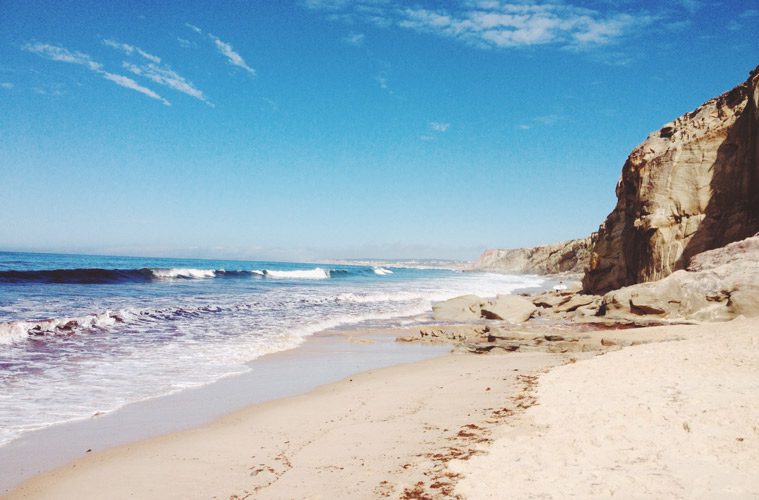 New beginnings through forgiveness, part 2
A Scripture study from Caring, part two of four.
"A new year, a new you." 
Typically, this phrase is associated with the celebration of the new year. Happy 2020, friends! Along with most people out there, I am sure you have made some resolutions to be better, do something better, to start something or to end something. Resolutions are the goals we make. 
Let this be a year of new beginnings! 2 Corinthians 5:17 says, "Therefore, if anyone is in Christ, the new creation has come: The old has gone, the new is here!" 
When you accept Christ into your heart and decide to follow Jesus, he has made you a new person. Your slate has been washed clean, and you get to start over. Sure, there may still be consequences to deal with, and logistics to figure out, but you are a new person—stand firm on that promise.
Part of this equation is the need to forgive—to find new beginnings through forgiveness of others, of God, of ourselves and then finding the will to move forward. In this study, we'll look deeper at all four. 
Part 2: Forgiving God and acknowledging his goodness
In part 1, we explored embracing new beginnings by forgiving others. Another part of the equation is to forgive God. Just like forgiving others is more for us than them, forgiving God is necessary for us to move forward. God does not need or desire our forgiveness. He has done nothing to us to need forgiving. 
The act of "forgiving" God and acknowledging his goodness is for us to align ourselves back to him. Psalm 61:2 says, "From the ends of the earth I call to you, I call as my heart grows faint; lead me to the rock that is higher than I." 
God is that rock, our foundation, that steadies us in times of trouble. As pain, hurt, anger and sorrow surround us and cause our feet to be unsteady, we need to plant them in the truth of God's promises to us. 
The Bible does not tell us that life as a Christian will be easy. There are no promises of a carefree existence that is void of troubles, hardships, or difficulties. In fact, in Jesus' Sermon on the Mount in Matthew, he says, "Blessed are you when people insult you, persecute you and falsely say all kinds of evil against you because of me. Rejoice and be glad, because great is your reward in heaven, for, in the same way, they persecuted the prophets who were before you" (Matt. 5:11-12). 
When bad, devastating or frustrating things happen to you, they are not God's fault. You are not being punished for something. God is not holding anything back from you. 
In the Bible, there is a guy named Job, who we are introduced to in the book that bears his name. From the text, we can gather that he is successful, popular, friendly, well known and respected. He has a family, lots of wealth and a strong faith in God.           
In chapter one of the book of Job, we read that God and Satan have a conversation about the attitudes of those who professed to love God. Satan said the only reason a man named Job worshipped God and loved him was that God blessed him. God allowed Satan to test Job multiple times. God knew that it wasn't the blessings Job received that positioned him to worship, but his heart. 
Behind the scenes
Read what Scripture says about Job's tests and responses in: 
Job 1, when he lost his

animals, property, servants, sons and daughters.

Job 2, when he contracted a skin disease that caused painful sores from the bottoms of his feet to the top of his head.

Job 3-32, when he received advice from friends.

Job 38-42, when he had a conversation with God.
Beyond the surface 
After every test and conversation, when Job could have lamented, screamed and cursed God, he answered, "Naked, I came from my mother's womb, and naked I will depart. The Lord gave, and the Lord has taken away; may the name of the Lord be praised" (Job 1:21). 
Job's life was one of those roller coasters at theme parks that have three loopy-loops, go upside-down and invoke nausea. However, instead of screaming about wanting to get off the ride, Job held on tight to the God he knew loved him. 
It is easy to praise God when we are on the mountaintop and everything is going smoothly—when your marriage is like the ending of a RomCom, when your children don't argue but choose to play together, when you get that raise and promotion at work, or when the cancer is cured. It is an entirely different scenario when you are crying out in agony in the valley—when your marriage is in shambles, your children fight all the time, you are overlooked (again) for that promotion, or the treatment didn't work. 
Friends, bad things happen to everyone. As humans, we are not privy to understanding God's ways. Only God knew the depth of Job's suffering. 
Between the lines
As you think about forgiving God and acknowledging his goodness as Job did, consider these reflection questions:
What are the valleys you have experienced in your life? How have you reacted to God?

What can you learn from Job's reactions to the situations that you can apply in your life today? 

What is something that you need to let go of? Is there tension between you and God because you think you are being punished?
Closing prayer
"Dear God, I am sorry. I have been holding onto this pain for so long that it feels more like an old friend, than unnecessary baggage. My heart aches for ___________ (insert situation). For so long, I blamed you. I thought you were holding out on me or punishing me. I thought there was some lesson that I was supposed to be learning. I know now, that is a lie from Satan. Please forgive me and take this pain away. Just like Job, I pray that at the end of the day, I can say, 'May the name of the Lord be praised.' Amen."                                                                                                              
 Sign up for the Do Good Digest, our weekly newsletter, and stay tuned next week for part three.
---
Do Good: