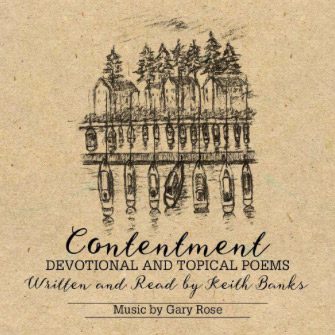 New audio book brings contentment through poetry
Retired Salvation Army officer Commissioner Keith Banks released his original poetry in audio via SP&S Tunes after most recently serving as a chaplain at Glasgow Airport. Many of the poems feature complementary music arranged or composed by Salvation Army musician Gary Rose.
From heartfelt verse reflecting on loss and personal circumstances, to witty takes on everyday observations, the poet's voice convincingly conveys aspects of his own faith journey that he hopes will help others encountering similar ups and downs.
"Those poems of a devotional nature emerge from my own spiritual quest and God's presence in my life, while others relate to some deeply tender experiences," Banks said. "If anything I have written brings comfort, encouragement or contentment to anyone who listens, then this production serves its purpose."
Rose said it was a pleasure to work on the project.
"The emotion both in Keith's writing and in his vocalization was tangible, making it easier to match the mood of each track," he said. "I received so many blessings putting the music together."
Rose said the poem that touched him most is "Over There," which Banks wrote in memory of his wife, Pauline. 
"It's clear that there is rich meaning in the words, and I've tried to authentically capture the phrase 'over there' in the articulation of the first phrase of music," he said. "In 'Risen Glory,' Keith wanted this to build and build, so hopefully it takes the listener to a place of excitement as they consider—as the poem conveys—'the glory of the Christ to be adored,' before the final, exalting, 'Hallelujah!'"
Find a sample track, inspired by Psalm 23, on Soundcloud and the audiobook for download from SP&S Tunes.