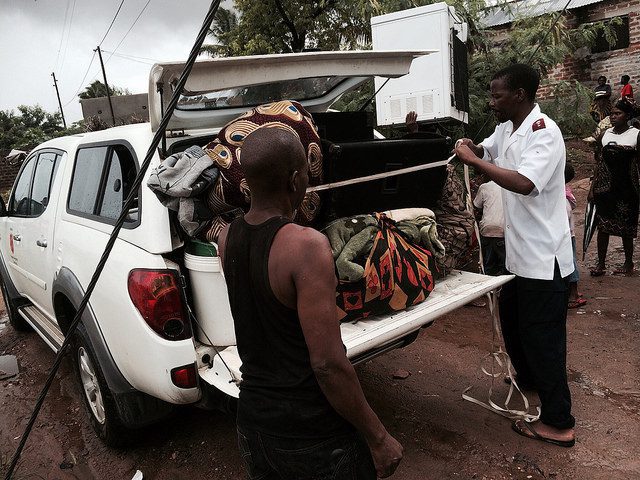 The Salvation Army responds to Mozambique floods
The Salvation Army in Mozambique responded in mid-January after floods inundated the country, which is located on the southeast coast of Africa. The disaster caused more than 70 deaths and left thousands of people homeless. Around 100,000 people in north and central Mozambique were affected, and heavy rain was expected to continue.
The town of Mocuba in central Zambezia province was particularly hard-hit. Eighteen children are missing after the River Licungo overflowed its banks, forcing 15,000 people from their homes. The Salvation Army's Captain Arsenio Macamo (section officer, Zambezia) said the flooding in the region is the worst since 1971, and news reports stated that the river is flowing so quickly that it is impossible to cross, with some areas completely cut off. Large portions of the country are also without power.
A Salvation Army emergency team organized by Macamo and Lt. Armindo Simango assisted almost 4,000 displaced people from Mocuba, helping them move into government-arranged camps. Plans are underway to provide food assistance once funding can be sourced.
"The displaced people are in a vulnerable situation that needs strong and quick humanitarian action," said Colonel Daniel Moukoko, Mozambique territorial commander. "After losing their belongings during the flooding, their priority needs are temporary shelter, food assistance, blankets, clothes, mattresses and water and sanitation interventions in order to address the risk of waterborne disease outbreaks."
Mozambique experiences frequent floods, but these recent ones are severe and have also affected nearby Malawi.