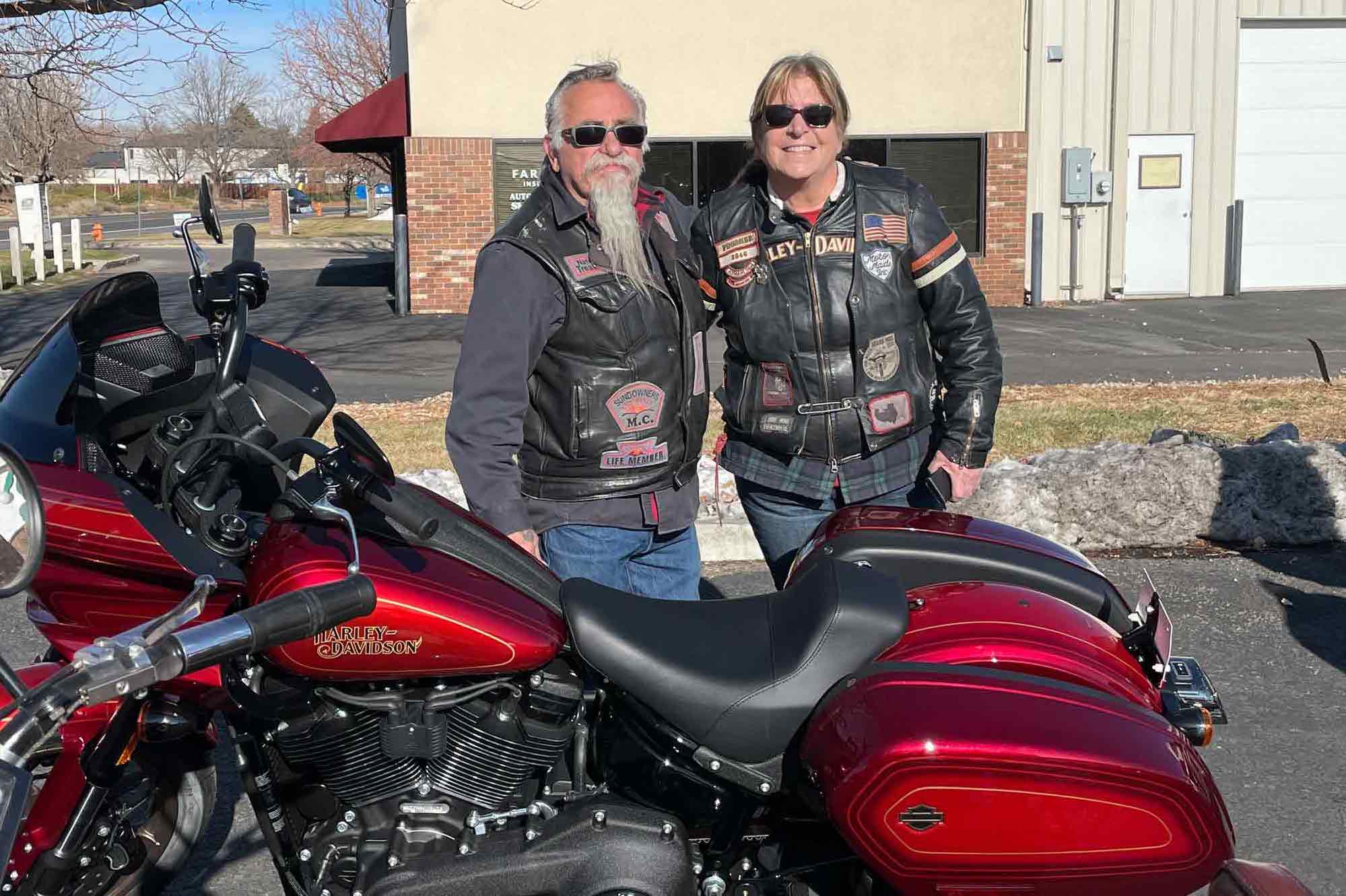 Motorcyclists bring Christmas joy to kids in need at annual Toy Run
Greeley (Colorado) Toy Run founder reflects on over 30 years of service.
For the last 37 years, motorcyclists have gathered on the first Sunday in December to support The Salvation Army Greeley (Colorado) Corps Angel Tree toy distribution.
When the toy run began, around 1985, the event's founder Willie Spaedt said it was the first of its kind in the area to bring motorcyclists together to do good during the holiday season.
"I had a friend that made a perfect Santa Claus and we thought we'd try it and see what happened," he said. "It just blossomed from there."
The only requirement for motorcycling participants? Bring a toy. This year, the toy run brought in around 150 motorcyclists, donating over 592 toys and $2,313 for children and families in need in Weld County.
Beginning at the Greeley John Elway Harley-Davidson, motorcyclists gathered to ride the route ending at the Veterans of Foreign War (VFW) Post 6624 in Evans, Colorado on Dec. 4. "This year is the second time we used the local VFW," Spaedt said. "They appreciate the business and they help us out."
"There's so many different ways to help," he added. "I know families struggle because I didn't have a lot when I was little…I was raised on a farm and a lot of the time all you knew you were getting, for sure, was a roof over your head and a meal."
When thinking back to Christmases in his youth, Spaedt said gifts were "sparse or brief." "When you turned into a teenager, you didn't get anything," he added.
For over 30 years, Spaedt said he ran the event without knowing how The Salvation Army was involved to get the toys to families in need. Each year in the months leading up to December, Spaedt said he would come into the corps to ask "who's in charge this year?," never knowing who he was going to meet.
Five years ago, Spaedt met the current Greeley Corps Officers, Lts. Jamie and Randy Stokes, who oversee the ministry and social service programs as the pastors of the corps.
Randy Stokes said he remembers the day he met Spaedt. "I was sitting in my office and I heard this gruff voice saying, 'I'm here to talk to whoever's in charge this year.'" He said the pair sat down and clicked.
Like Spaedt, Stokes said he also loves motorcycles. "It was finally when we showed up in Greeley that I was able to purchase one," Stokes added, mentioning how he has been able to ride along during the Toy Run for the last few years.
"Lt. Randy took me personally under his wing and showed me a whole new life," said Spaedt. "That's when I found out what The Salvation Army does,"
Stokes added, "By him knowing everything we do, he's pushed more information and he's able to tell people." Each year since coming to Greeley, Stokes said there has been an increase in toys and monetary donations and he contributes that all to Spaedt.
Now, Spaedt serves as a Greeley Corps Advisory Board member and a seasonal kettle coordinator in addition to organizing the toy run. Through these roles, Stokes said he's seen how Spaedt is "so much more hands on and willing to jump in."
"I was totally amazed by what The Salvation Army does," said Spaedt, mentioning how he had "no clue" The Salvation Army held church services or food distributions. "That's what I've learned in the last five years," he said.
Even now that Spaedt lives two and a half hours away in Nebraska, he still makes it back to Colorado every year to help out. "I'm 72 years old and I'm still doing it," he said.
---
Do Good: