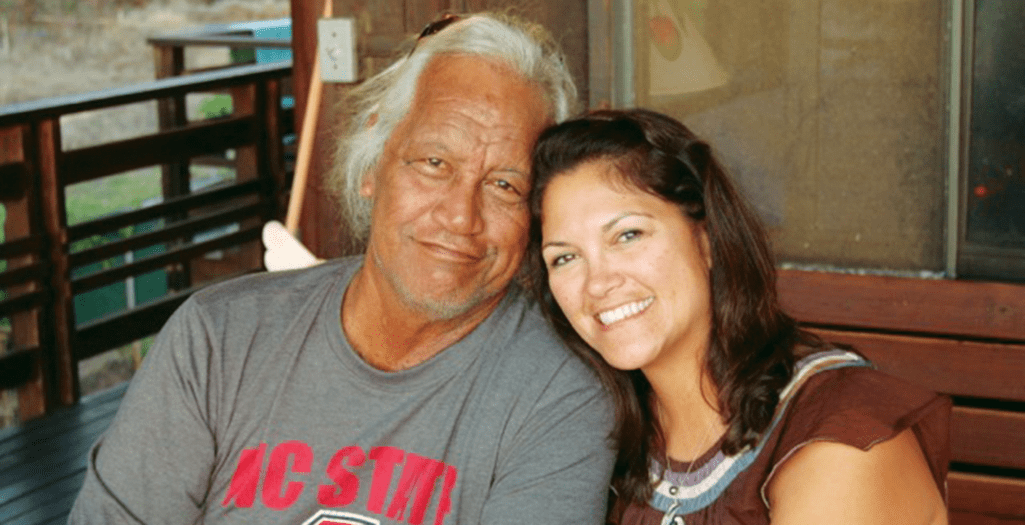 Finding the missing 'peace'
The Salvation Army reunites a father and daughter.  
By Kathy Lovin – 
Since its beginnings in the 1860s, The Salvation Army's Missing Persons Department has helped reunite lost loved ones and estranged family members through a confidential database search. Its motto is "we help you find the missing peace."
The program is international, but in the United States it operates in the Western and Eastern territories. In 2013, the Western Territory alone was able to locate 137 individuals.
Those who create an inquiry with the Missing Persons Department are looking for a family member for a variety of reasons: 56 percent simply seek to maintain contact, 17 percent are concerned about the missing person, 9 percent are nearing the end of their life, 6 percent want to locate someone they have never met before, and 4 percent want to make amends.
Tanya Sloan was born in 1968 at a Salvation Army Booth Maternity Home in Hawaii, and asked The Salvation Army for help connecting with her birth mother. She'd reached out to her already through the official government channels but her mother didn't want any contact.
Missing Persons Department caseworker Lois Sellers said, "[Inquirers] have to sign a form at the beginning saying they understand we can only release information with the missing person's permission. That being the case, we proceed to let the person we're looking for know that their relative is looking for them, and they say either yes or no."
Sellars —acting as a go-between— spoke to the birth mother who was pleased to hear that Sloan had a good life and a happy marriage. Even though the call went well and she expressed some interest in the information Sellars gave her about Sloan, she was still not willing to meet face-to-face or exchange letters.
Even though the answer was no, Sellars says, "It's not like 'well that was a failure,' because they've gotten something: they know [the person] is  alive and well so the inquiring relative will get some peace from that."
Sloan took time to think about whether she wanted to try contacting her mother again and when she made up her mind, it was a firm no. But Sellars had a great idea that led to more than even Sloan dreamed of.
The Booth Maternity Home records had a lot of information about Sloan's birth father. According to Sellars, the amount and detail of the information suggested that her parents were romantically attached and knew each other well. Since the birth father's full name and date of birth were included in the records, Sellars had little trouble finding him.
In a matter of weeks Sloan was in contact with her birth father, first making a connection with his niece who acted as a bridge between them.
Sloan lives in North Carolina and a local publication took interest in her story. A piece in the November – December 2013 edition of Midtown Magazine, written by Ilese Lane, describes their first interactions in September 2011 this way:
"Yet even with strong family resemblance, Sloan's birth father's niece—her first cousin, Desiree—wanted to speak with her before disclosing her birth father's name. And she understood.
'Desiree had questions. Also, apparently my birth father was a big deal in Hawaii. He was a surfing champion and his father was one of the original Beach Boys of Waikiki Beach,' Sloan said. 'But the whole time, I knew it was right.'
And by the end of their two-hour conversation, Desiree felt the same way…
A few days after that first conversation, the Sloans huddled in front of their home computer, getting ready to Skype with Desiree and the man she now knew as Blue Makue Jr.; the man she now knew with absolute certainty was her birth father. This would be the first time Sloan and Makue would see each other face to face…
The chat didn't last long; a few minutes into the call, Makue excused himself. Desiree later shared that Makue had gone into the other room and cried; that he had always wanted children but he and his wife, Marie, had not been able to have them; and that he had wished he'd known that Tanya had been born."
In December of that year the Sloan family —Tanya, husband Scott, daughter Mackinley and son Matthew— boarded a plane in Raleigh, North Carolina, bound for Honolulu.
The family reunion was everything Sloan and Makue hoped for. For Sellars, it's another example of The Salvation Army's service to people in need: helping find loved ones, repair families and promote healing.
___________________________
Read the full Midtown Magazine article via https://bit.ly/findingmissingpeace
See more about the Army's missing persons work via https://bit.ly/tsamissingpersons.