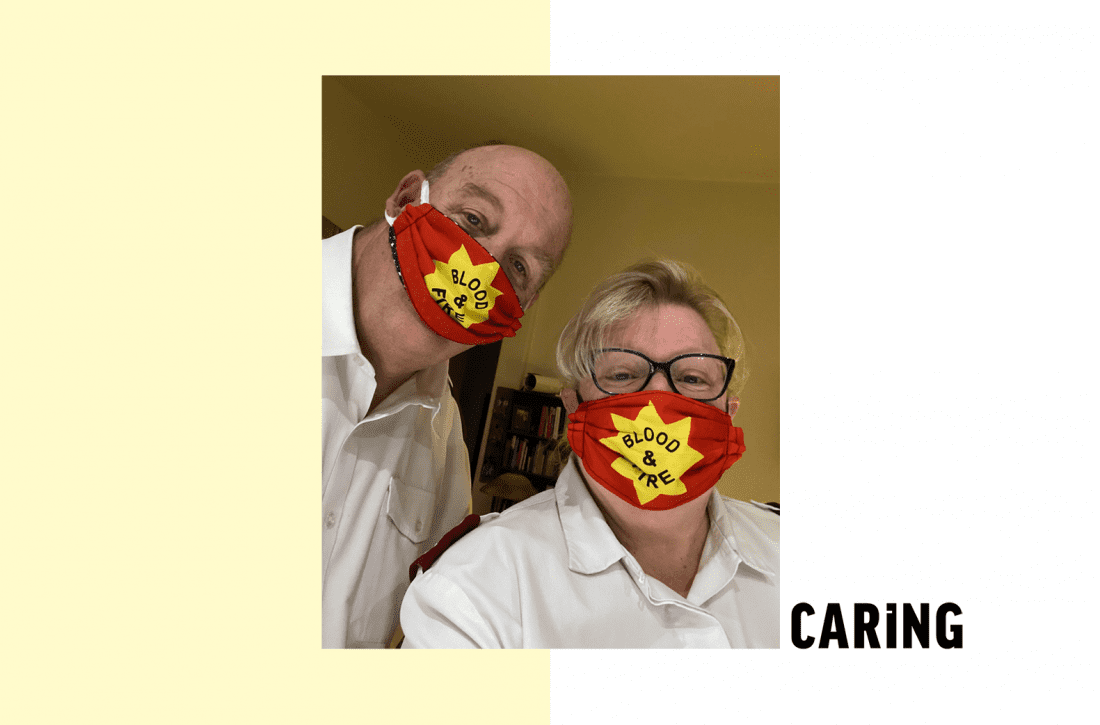 Meet the Helpers: Salvation Army officers triple food pantry size in Mesa
Major Cherilee Ramsey is the corps officer in Mesa, Arizona, with her husband, Major Scott Ramsey. When the coronavirus pandemic began to emerge, they shifted the way The Salvation Army serves in their community—even tripling the size of the food pantry to respond to local need. Here, she shares more about their experience to date.
What has life been like for you in the pandemic?
As a Salvation Army corps officer, my days have been filled with helping people. Our corps has changed our senior lunch program to all deliveries. Our food pantry has tripled in size, so we are able to serve more people, drive-up style. We are thankful for the opportunity to meet new people and serve others in the name of Jesus.
How are you different today than you were a year ago?
Wearing a mask is certainly different! But I have grown in my compassion for others, feeling a need to really reach out to our congregation and make sure they are doing well, helping them with what is needed, and making life a little easier during this time of pandemic.
How has your faith helped you and impacted how you've served in the crisis?
Through all the different times we are walking in, God has placed his peace inside of my heart. There is so much to do, and I do not feel panicked at all, but know that I serve a living God who is walking beside me each day. Through his Spirit I am prompted to whom I need to connect.
Can you share a story of recovery, kindness or selflessness you've witnessed in serving with The Salvation Army?
We were contacted by a senior citizen who needed food, but was unable to leave her mobile home. We delivered food to her, and discovered that her neighbors could use lunch as well. Soon we were delivering 50 meals to the mobile home park. It was a bit daunting, but then some of the residents began to come in their golf carts, and help us deliver them! They said things like, "We are getting to know our neighbors better." Or "We wanted to do our part to help." And of course, many of them expressed their memories of how The Salvation Army had helped them, and what the Army meant to them, which is always so wonderful to hear. It was a blessing to see neighbors coming together to help one another!
---
Do Good:
Visit the Do Gooders Podcast to catch up on episodes full of ways to get involved in doing good right where you are.
See how you can get involved in the Fight for Good at westernusa.salvationarmy.org.

Did you know The Salvation Army served more than 23 million Americans last year fighting hunger, homelessness, substance abuse and more—all in a fight for good? Where can you help?

Take our quiz

to find your cause and learn how you can join in today.