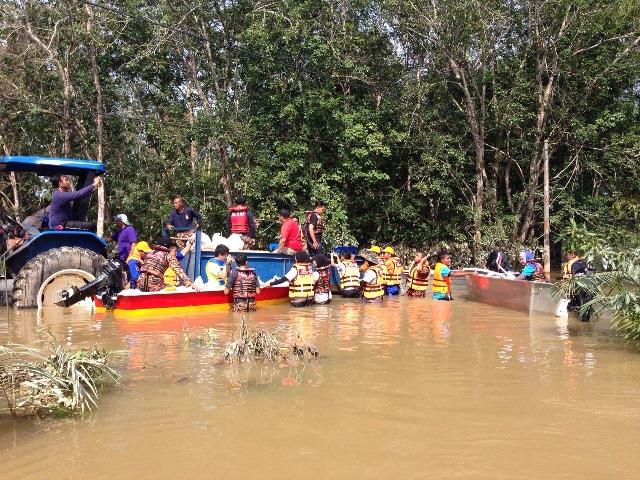 Army responds to flooding in Malaysia
The Salvation Army is responding to severe flooding in the east region of Malaysia. At least 21 people have been killed and more than 200,000 displaced in the country's worst flooding in decades.
Colonel Lyndon Buckingham, territorial commander of the Singapore, Malaysia and Myanmar Territory, explained that although the flooding is in a part of the country where The Salvation Army does not currently operate, efforts to reach isolated communities are in full effect.
Major Tan Guat Hai, a Salvation Army team leader based in the capital city, Kuala Lumpur, is heading up the response, working in partnership with the government and other agencies.
"The most affected area was Mentakab [where] we have been involved in bringing emergency supplies by boat to a small village entirely cut off by the floods and without food and water," Buckingham said. "We secured a small boat, arranged a truck, pulled together a team of volunteers and have delivered food.
Further assessments are being carried out to determine other assistance The Salvation Army can provide.
"The rain has stopped and flood waters are receding," Buckingham said, "and for this we are grateful."