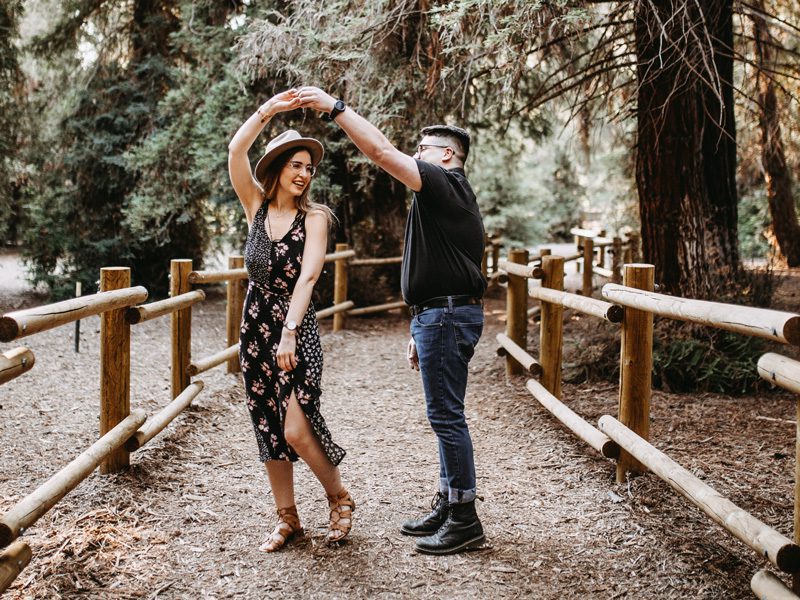 How to make time for your marriage in parenthood
Five creative date ideas to bond as a couple
After having children, married couples may tend to get caught up in the routine of everyday life. Sometimes in the middle of the chaos of getting the kids ready for school, work or running countless errands, it's easy to forget how important it is to spend quality alone time with your spouse.
It's essential for couples to set aside time to bond without the children. This may be dates, a special weekend away or even spending time together when the kids are asleep. The key is to dedicate time to your marriage, so it is not put on the back burner when life gets busy.
Try these five creative date ideas to bond as a couple:
Recreate your first date
Have a fun, nostalgic date night recreating your first date. It doesn't have to be something elaborate, so don't stress about getting every single detail correct. The point is to just spend time together. This may involve eating at the same restaurant or visiting the same places. It may sound cheesy, but it also makes for a great opportunity to reminisce and talk about all the great memories you have shared since that first date and see how far you have come together since then.
Plan a weekend away
This idea is a little more elaborate, but ask your close family or friends if they would be willing to watch the kids for a weekend, and plan a small getaway. Have fun choosing a place you would like to visit and make a list of all the things you would like to do there.
Once your trip begins, try and keep distractions, like cellphone use, to a minimum (except for emergencies, of course).  It'll give you a chance to get out of the routine and focus solely on interacting with another and exploring an environment new to both of you.
Spend a day in nature
Look up some local hiking trails and make a day of spending time in nature.
Not only will this serve as a healthy challenge for both of you to overcome together, but it will give you a chance to encourage one another, soak up the beauty of your surroundings and celebrate your victory as you complete the hike. It also gives you much-needed quiet time to talk without Disney movies playing in the background.
You never know, a small hike may be just what you needed to connect with your spouse. By the end, you may feel accomplished, empowered and refreshed as a couple.
Stargaze outdoors
Sometimes it's just not possible to find a sitter for the kids, but there are always things you can do at home when the kids are asleep.
Get cozy and light up a fire in a fire pit in your backyard. Make s'mores as you sit around the fire and use the time to catch up on everything that has been going on in your lives.
You can also lay out a blanket to lay on together and stargaze. If you're lucky, you may get to witness a shooting star together. To make things a little more fun, you can plan this around nights when there's a lunar eclipse or when planets are visible.
Get creative with your movie nights
Another idea for a night at home is to choose a movie you both enjoy, and have a date night themed around it. For example, if you are watching a sports movie, you can have sports-themed snacks, or if the film features a specific culture, cook a meal from the country it is based on.
You can decorate your living room a little, cook together and watch the movie.
Whatever you choose to do, make the most of the time you spend together. It'll not only make for a stronger marriage, but will also solidify the foundation of your family, benefitting your kids as well.