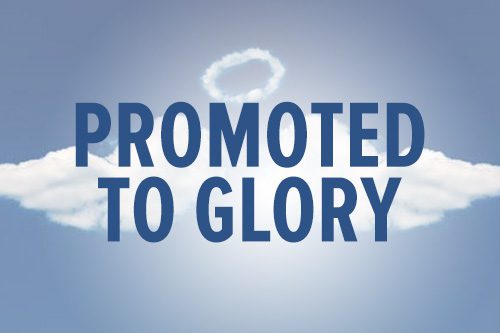 Major Juvencio (Joe) Utrero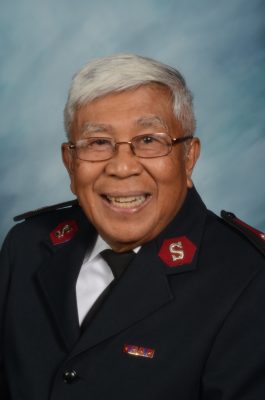 June 1, 1939–April 18, 2019
Major Juvencio (Joe) Utrero was promoted to Glory April 18 while visiting the Philippines.
The second of six children, Joe was born June 1, 1939, in Magsingal, Ilocos Sur, Philippines, to Ignacio and Segundina (Viloria) Utrera. The after-effects of World War II led the family to immigrate to Kauai, Hawaii, in 1946, to seek work opportunities. 
While living at the Puhi Camp Plantation on Kauai, Joe encountered The Salvation Army. Initially he was simply looking for something to eat. Along with a meal, he came to know Jesus and embarked on a lifetime of service through The Salvation Army.
After finishing high school, Joe felt the call to officership. Although not officially accepted, he arrived at the doorstep of The Salvation Army School for Officers' Training in San Francisco with the help of a benefactor who supported his calling. It was God's timing, as he was accepted and later commissioned with the Pioneers Session in 1959.
During a visit to the Philippines, Joe met a fellow Salvation Army officer, Gloria Aguila. They began a long distance relationship, and eventually Joe proposed—and she accepted—all through letters. They were married in Manila, Philippines, June 10, 1968. Afterward, they returned to Hawaii to serve together in the U.S. Their son, Dan, was born in 1969 in Lihue, Kauai, and daughter, Rachel, was born in 1972, in Wailuku, Maui.
As Salvation Army officers, the Utreras served primarily in the Hawaiian islands and in the Southwest Division, in Arizona and New Mexico. The calling cards of their ministry were "loving others" and their passion for youth. They retired in 2004. Gloria was promoted to Glory Feb. 11, 2009.
In retirement, Joe often walked the track and halls of the Phoenix Kroc Center, where he frequently volunteered and prayed for staff and center members. He was also active with Kiwanis Club International for many years. Drawn to its commitment to serve youth, he often supported high school Key Club programs. He received the Kiwanian of the Year Award in 2011.
On Sept. 7, 2013, he married Lt. Colonel Elnora Urbien. They supported the Phoenix Kroc Center Corps—teaching, mentoring and caring for the community. Joe was recognized as the Southwest Division's Man of the Year for 2017. 
Joe is survived by his wife, Elnora; son, Dan (Tia) Utrera; daughter, Rachel Utrera; brothers: Otilio, Benito and Jose Utrera; sister, Virginia Tabios; one grandson and many nieces and nephews.  
A celebration of life service took place June 2 at the Phoenix South Mountain Ray and Joan Kroc Corps Community Center. National Commander Commissioner David Hudson brought the message and Intermountain Divisional Commander Major Mike Dickinson gave the benediction.
In lieu of flowers, the family requests donations to The Salvation Army in memory of Major Joe Utrera for the Philippines Territory.