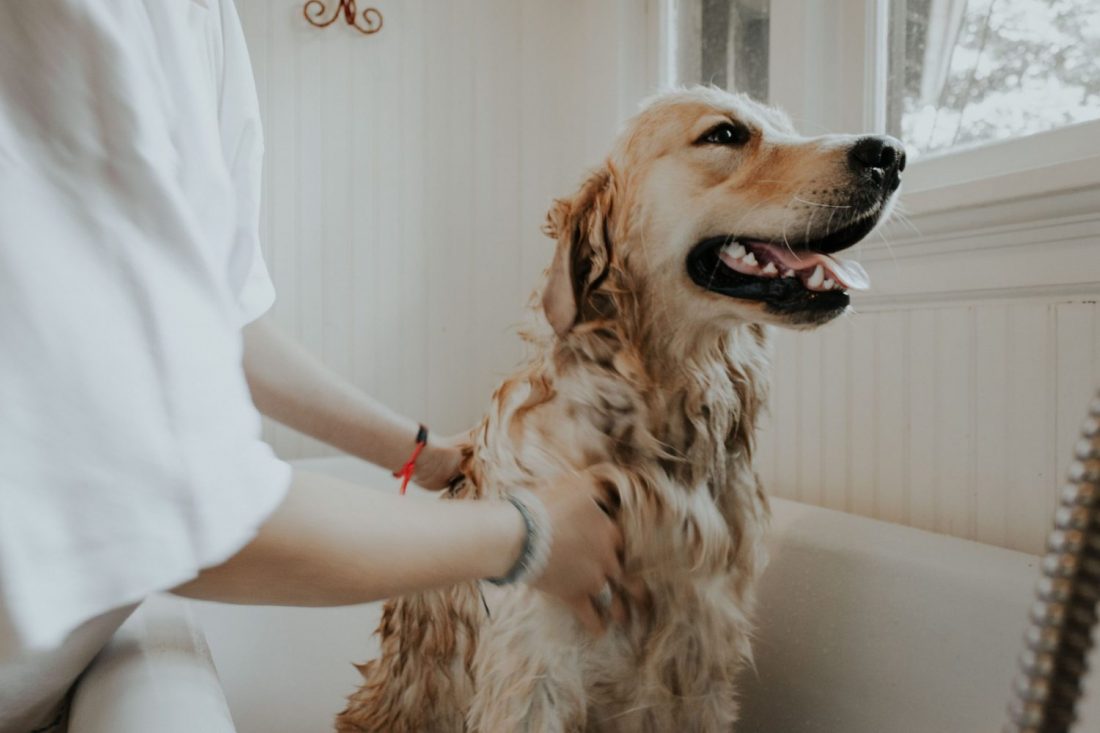 Low-cost ways you can help during the pandemic
With much of the country sheltering in place, keeping a sense of community has become increasingly difficult. Yet, being home-bound doesn't have to preclude you from helping.
There's a tremendous amount of need out there, which has many people asking, "how can I help with limited funds and without leaving my house?" If you're one of them, here are 10 ways you can make a positive impact right now from your living room for low or no cost.
1. Get crafty
Chances are you know somebody who has been hard at work making face masks for frontline workers, but did you know that the elastic on these masks can leave wounds on the ears of those who have to wear them? You can literally create the solution, either by making facemask headbands or tie-behind facemasks with filter pockets.
2. Foster a pet
You are home but there are millions of animals in shelters right now, lonely and in need of love as volunteer numbers dwindle and fewer visitors come in to interact with them. Now more than ever, homeless pets need quarantine caretakers. Not a cat person or a dog person? Bunnies, for example, are the third most surrendered animal in the country. Plus, they're snuggly, low-allergen and easy to litter train.
3. Become a crisis counselor
Are you a great listener that has a desire to help people feel loved and understood during hard times? Crisis counseling may be a great option for you, especially if you're an early riser or a night owl or someone with extra time at home (which is a lot of us right now). Learn more about how you can receive free training to become a crisis text volunteer. You can also volunteer with The Salvation Army to answer or provide calls to people in need.
4. Make a care package
It might feel like the world is on pause, but there are still millions of essential workers keeping your community running, and they're dealing with fear and anxiety, too. Take a moment to show your appreciation for these heroes by creating a simple care package. What should you include? Start with a thank you note (include Bible verses to bring peace, too), some snacks, a travel hand sanitizer (if you can find any) and a pair of disposable gloves.
Get creative with who you give them to—postal workers, grocery store workers, construction crews, waste management teams—anyone who is still out grinding will appreciate the gesture.
5. Keep it local
Thanks to the internet, a lot of your favorite local businesses are still taking orders online. If you have been on the fence about buying that awesome local tee, there's no better time. Many mom-and-pop shops will not make it out of the pandemic, so it's more important than ever to support the ones you love.
6. Write letters
With social distancing in effect, what better time to get a penpal? Those staying in assisted living facilities are at higher risk of depression and isolation because they are unable to welcome visits from family, friends and volunteers. You have the power to help change that with a simple handwritten letter. This is a great project for adults, but it's also a perfect way for children to get involved. After all, what kid doesn't love showing off their art skills with a handmade drawing or craft?
Again, include Scripture to bring peace to your recipient. And make sure to seal the envelope with water instead of saliva.
7. Use Amazon Smile and iGive
For the items you can only order through retail giants and online platforms, be sure to do it the philanthropic way. By using platforms such as Amazon Smile and iGive, a percentage of what you spend automatically goes to the nonprofit of your choice.
Bonus: the iGive platform also points you to available coupons.
Just remember—what may feel like a small, insignificant act of service to you is helping your community to power through in these strange and unusual times. So whether you choose to craft, shop or take in a new furry friend, there's no time like now to get involved.
8. Share information responsibly
This one may sound like a no-brainer, but if you've been online lately then you know how much misinformation is being rapidly shared. You can do your part by making sure that you're seeking out and passing along information only from trustworthy and reputable sources, such as government agencies, major media outlets, hospitals and health organizations.
9. Take a nature walk
Grab a trash bag and a pair of gloves and head out for a nice long walk while picking up litter that you see along the way. It costs nothing, it's good exercise and you're actively cleaning up your neighborhood.
If you do see other humans, remember: six feet apart. 
10. Be a Spark in the Dark
Team up with Spark in the Dark, which uses its decentralized Facebook model to connect thousands of people in need with resources and community members that are able to quickly help in times of need. You will receive all the training materials and coaching needed to create a successful online Spark in the Dark community.
Bonus: Spark is waiving its normal set-up fees for any qualifying individuals who want to start a Spark in their community while the shelter-in-place orders are in effect.
Yes, monetary donations are important and are greatly needed, but there are plenty of ways to get involved without ever opening your wallet. Connection and collaboration are key as communities worldwide begin exploring new ways to help their neighbors and frontline workers through these hard times. Who knows? You may be the one to start a movement in your town. Or maybe, you'll develop a newfound passion in the process.
---
Do Good: 
If you'd like to make a monetary donation, please

click here to make a gift.

Text 'GIVE' to 52000 to make a $10 donation to The Salvation Army. This will automatically add a one-time donation to your next mobile phone bill.

For information about volunteering, please visit

volunteer.usawest.org

.

To learn more about how to support The Salvation Army's relief efforts,

please click here

.