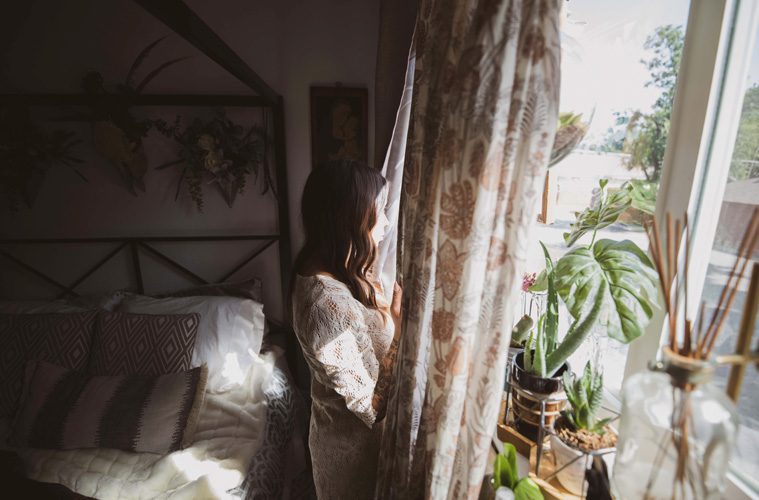 The lonely summer that healed me 
Lonely is not a word one generally hears to describe summer in a favorable way. Lonely is a word we avoid. It is dark and scary and summer is usually described with words like "bright" and "sunny." I had a very lonely summer in 2016, but it wasn't dark and scary. It actually ended up bringing some light. It acquainted me with a beautiful stranger: myself. 
Before that summer, I lived for two years in a house with 12 other girls—I was constantly surrounded by people. There were always plans; there was always someone to watch TV with. In that house there was a lot of bickering, but also a lot of laughter—a lot of beautiful memories shared with others. 
I knew that I was eventually going to have to branch out. I had never lived alone, and something inside me felt I needed to do it.  
I took a job working early morning shifts at a cafe, using every penny I had to move into a tiny apartment in downtown San Francisco. When I handed the check to my new landlord for the deposit, I felt so strong. I couldn't believe I had managed to rent my own place. 
Then, the reality of living alone set in. The first night was rough. Going to sleep and waking up in an empty room was torture for me. I could not stand to be with myself for even a second. I ended up calling my dad at 2 a.m. so he could talk to me while I tried to fall back asleep. This lasted a month. What was I thinking wanting to live on my own? 
Eventually things began to shift. True moments of beauty began revealing themselves: The discovery that right outside my window was a big, beautiful palm tree; the sun rising and setting, leaving the sky behind the tree a mixture of gorgeous pinks and purples; putting up my little white string lights and turning them on for the first time, making the room sparkle and glow. 
The fact that I was alone and quiet to feel all these moments—truly—for myself.  
I was gifted a coffee maker and spent my mornings off snuggling in my bed, drinking coffee and reading with no plans. I spent time with friends, but more often than not, I was falling in love with having my own space. I was falling in love with loneliness. 
It wasn't that I didn't want to be around people or convinced myself that I was never going to need anyone ever again. I recognized the opportunity I had to solidify my relationship with myself. The relationship I (like many others) had always fought so hard to put last. 
I could sit at my window for hours with nothing but my palm tree and the changing sky as company. These were moments I will never forget—moments that remind me who I am today. 
In retrospect, it hit me how the palm tree is a symbol of Jesus' arrival into Jerusalem. Palm Sunday. Those moments weren't just about me getting to know myself. They were a holy time. Perhaps Jesus had found me the apartment with the palm tree right outside of it for a reason.
I'm getting married soon and my lonely girl days are coming to an end. But that loneliness will always be a part of who I am: The girl who is vulnerable and afraid, but falls in love any way—risking it all to live a life she is proud of.
---
Do Good: 
Visit

westernusa.salvationarmy.org

to find The Salvation Army nearest you. 

Give to support

the fight for good in your community.

Tell people who you are, what you're passionate about and why you care. Find confidence, healing or simply the satisfaction of finding your voice, owning your story and sharing it with others. Sign up for our

free email course

and get started today.