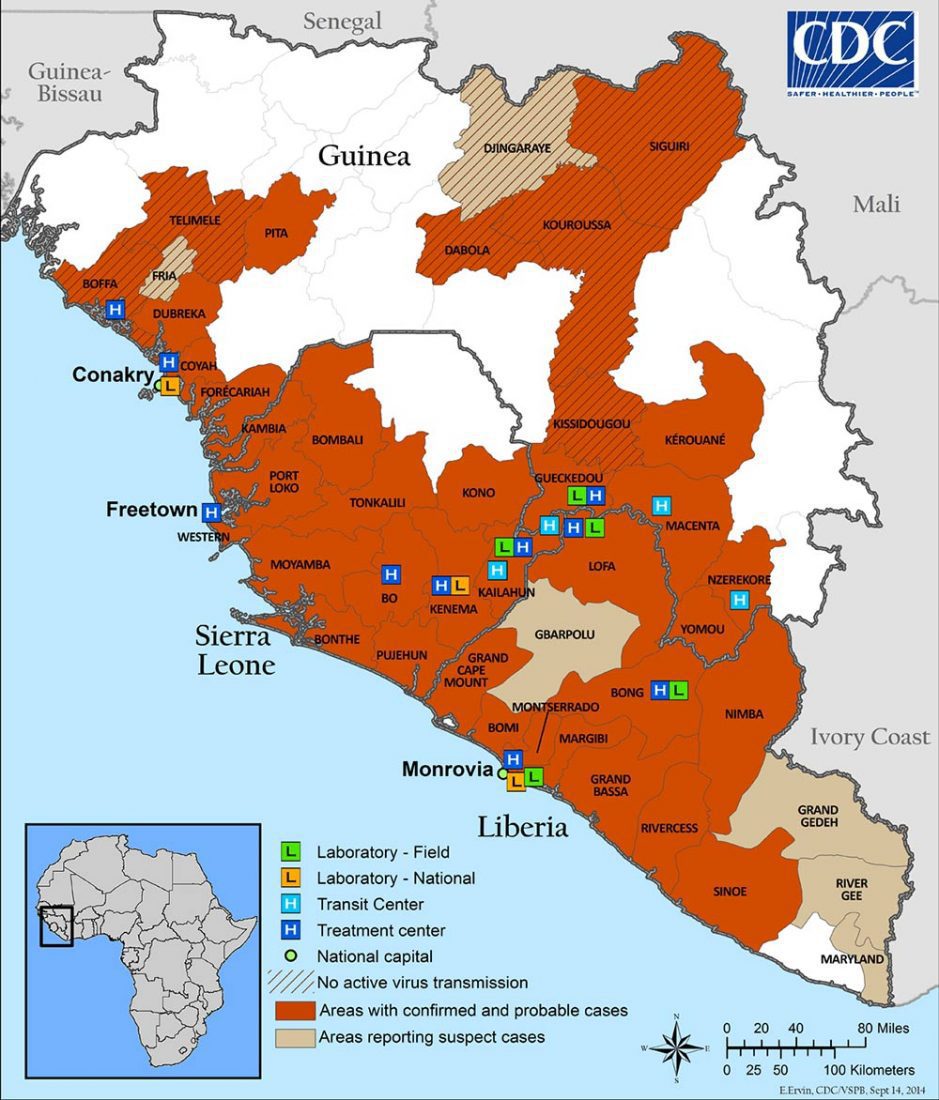 The Salvation Army continues to battle 'unparalleled' health crisis in Liberia
Ebola is a health crisis "unparalleled in modern times" according to the United Nations, while U.S. President Barack Obama has described tackling the outbreak as a "daunting task." The Salvation Army is now stepping up its emergency response in the West African nation of Liberia.
Nationwide curfews and travel restrictions have been enforced to limit the spread of the virus, with schools closed and non-essential workers being advised to stay at home. The Salvation Army's primary focus is now on the Eternal Love Winning Africa Hospital, which has become the country's main center for treating patients diagnosed with or suspected of carrying Ebola.
In cooperation with other agencies, The Salvation Army's William Booth Clinic team along with trained emergency responders from the church and charity's headquarters in Monrovia, are partnering to help around 5,000 affected individuals. The Salvation Army has access to a number of family homes that have been quarantined and clean drinking water, food packages and protective clothing continue to be provided.
The emergency response comes at a high personal cost to some of the personnel involved. One Salvation Army officer in Liberia has lost four family members to the disease, and prayers are urgently sought for the situation.
The Salvation Army's International Secretary for Africa, Commissioner Joash Malabi, said: "This is a challenging time for our officers and colleagues in Liberia, and many thousands of lives have been deeply affected by this deadly disease. We encourage Salvationists and friends worldwide to pray for physical and emotional healing, and to pray for the health of all who seek to bring medical care to those who are suffering."
Donations to The Salvation Army's ongoing disaster relief work in Africa can be made online here.
Based on a report by Liberia Command