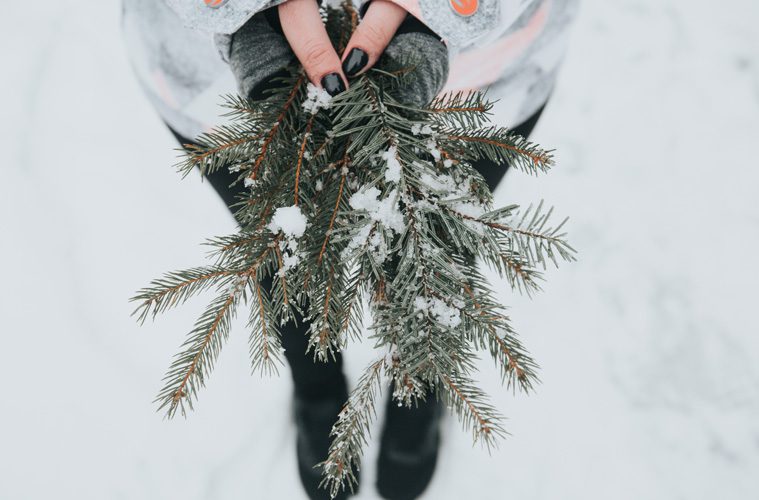 Lessons learned from the holiday season
There's much more depth to the holiday season than the gift exchanges, Christmas treats and cheerful decorations that we get so wrapped up in. The season comes with things to learn, too.
Christmas lessons can be applied not only during December, but all year long. Here are some themes of the season we can learn from and carry through the rest of our lives:
Loving others
Christmas is the day we celebrate the birth of Jesus, who spent his whole life loving others regardless of who they were or where they came from. What better way to honor Christ on his birthday, than to love others the same way he did. Let the holiday season be the start of a lifelong commitment to love others, whether that be family, friends and even new people you encounter each day.
Be a voice for peace
Peace is a prominent theme of Christmas. The word is plastered all over holiday posters, ornaments and decorations. But it is nowhere near practiced as much as it is used, and we can change that.
Take the opportunity to be a voice for peace during the holidays. Show others that even in the middle of chaotic situations, peace is attainable and should be something we always strive for—to make the world a better place.
Give back to your community
The holidays bring many opportunities to give back to others in your community. As you finish planning out your gifts for your loved ones, make a list of ways you can serve others this Christmas season.
Consider giving your time to serve others at local community holiday dinner or food distribution event, volunteering as a Salvation Army bellringer, donating to a toy drive or committing to fulfill the Angel Tree wish list to make Christmas special for families in need. Then, as the new year begins, consider making a list of ways you would like to help others in 2019 and in years to come.
Cherish the power of believing
One of the greatest things we learn as kids during Christmas time is the power of believing. Beliefs are what make the holidays a magical season for so many people. We cherish these beliefs and allow them to bring us happiness, and this is something we should embrace. Continue believing in the things that bring you the most joy, not only this time of year, but all year round.
Be kind
There's something about the Christmas season that brings out the best in many people. During the holidays, many stories surface of people going out of their way to be kind to others. However, kindness is a quality we should aim toward daily.
Use Christmas as a starting point to really learn to practice kindness and show it to others throughout the year—whether that be inviting someone over for Christmas dinner who has nowhere else to go or spreading some holiday joy at a nursing home passing out gifts, caroling and listening to what the residents have to say.