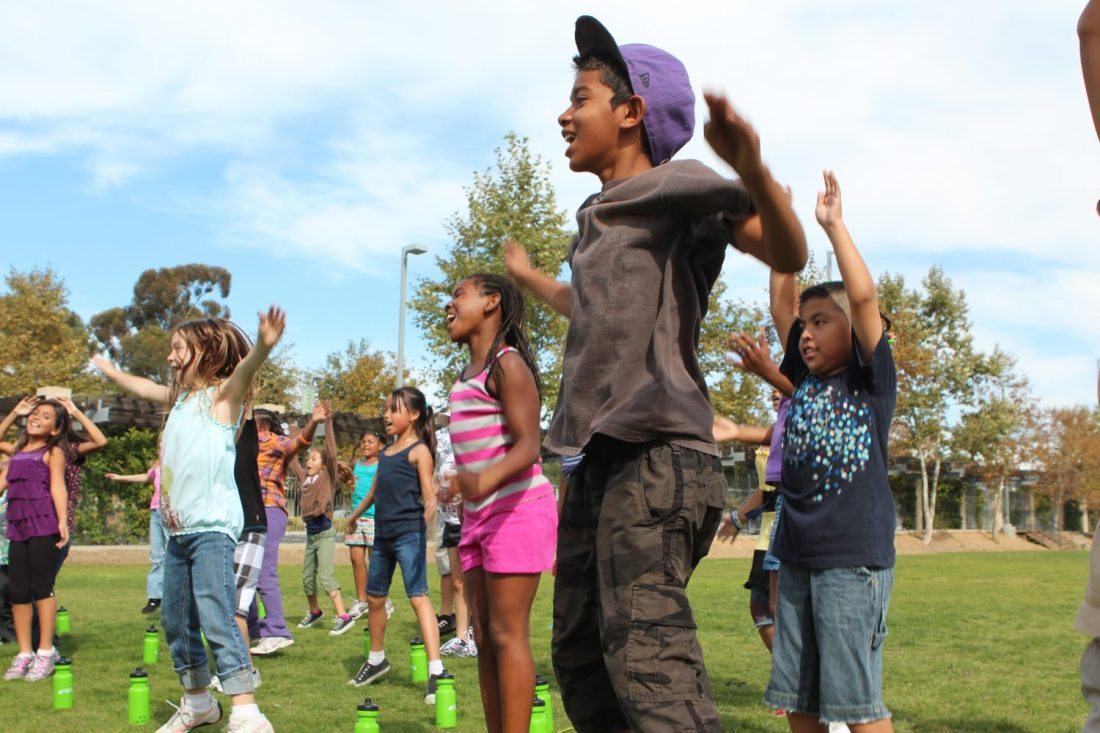 Kroc Fit Kids
Fighting childhood obesity
The Salvation Army's Kroc Center in San Diego developed Kroc Fit Kids as a response to community need for physical education. With severe budget cuts in San Diego schools, art, physical education and sciences have become novelties, and many schools have just one type of instructor, if any.
The aim is to fight childhood obesity through increased minutes of physical activity, teacher and parent involvement, physical fitness curriculum and access to facilities. It targets third, fourth and fifth-grade students and consists of four main research-based intervention components: a 30-minute school assembly with a five-minute introduction on the importance of nutrition and exercise, and 20 minutes of cardiovascular physical activity; a  guided fitness-focused field trip to the Kroc Center; 10-minute bouts of deskside physical activity that are integrated into English and math lessons; and a free family fun night at the Kroc Center with family activities, healthy snacks, and a lesson to take home.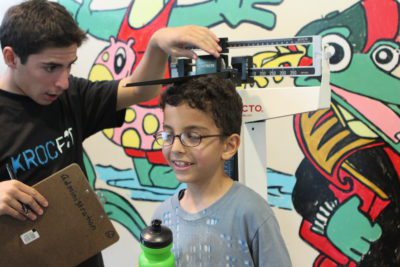 Program research on the intervention components earned $20,000 from the Ellen Browning Scripps Foundation to fund the first year of the program, which included 500 students from three partner elementary schools within walking distance of the Kroc Center. The children represent the diverse community surrounding the Kroc Center, with 42 percent being Hispanic or Latino, 32 percent English language learners, and an average of 78 percent considered socio-economically disadvantaged.
An implementation team, overseen by Fitness Manager Kathryn Korn, works together each month to develop the theme and curriculum.
"Our goal as fitness professionals and community members should be to aid in the development of a broad array of physical abilities for young people that will develop healthy habits for life," Korn said.
She also implements a pre-and post-test that is administered during the first and last field trip of the program year. On testing day, students are guided through four stations that assess height, weight, upper body strength, flexibility, and cardiovascular ability.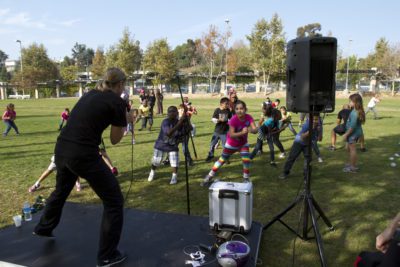 The results of this post-test, in combination with logs of the additional minutes of physical activity, parent involvement, and teacher facilitated deskside physical activity, will serve as a stewardship report for the program, which concludes its first year in May. The goal is to increase participants' ability to perform two or more of the tasks in the pre-test by 65 percent, to increase overall fitness test scores by 15 percent, and for participants to show a minimum of a 25 percent increase in minutes engaged in physical activity per month.
"I see the children within our target schools thriving from the Kroc Fit Kids program," Korn said. "This added physical activity is something they enjoy and look forward to and teaches not only health and fitness, but teamwork and cooperation."