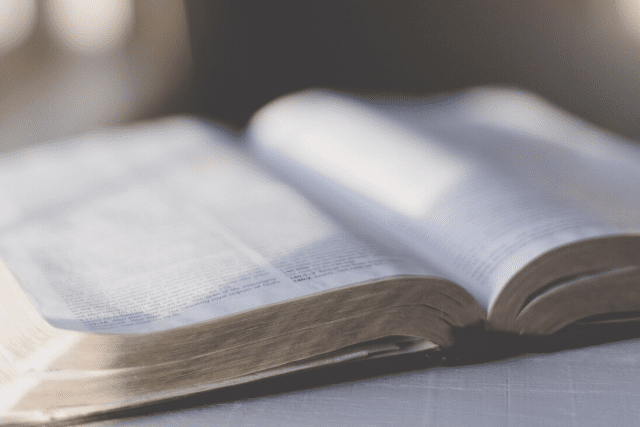 Join The Salvation Army for online worship April 26
This Sunday, April 26, use this resource to join in guided worship from your home.
USA WESTERN TERRITORY: SUNDAY WORSHIP 7
Congregational Song 960 – I'll Stand for Christ
Sing along with this terrific song as we remember that even through the tempest and the storms of life, we'll follow Jesus and stand for Christ.
Prayer – Nothing but Thy Blood
While the music plays, pray as a family or on the phone with friends as we are reminded that even though we've done nothing to deserve it, the blood of Jesus has set us free. Pray for your community, the people in need and for our Army as we minister to thousands across this country. Ask God to provide healing to the sick, to protect us and deliver us from the Coronavirus.
We Believe – Doctrine 7
Watch and listen as others express what this doctrine means to them.
Prayer – How to Pray (4) – Thijs Arens and David Fenrich
The final part of this humorous presentation on prayer.
Musical Offering –Stars of The Morning
Watch and listen to this special presentation of the song, "When He Cometh"— "they shall shine in their beauty, bright gems for his crown." Remember that even though you are not able to be at the corps, your tithing is important. You can download the app tithe.ly on your iPhone or Android and tithe electronically: https://get.tithe.ly/download-tithely-app
Worship in Song – All the People Said Amen
Worship and pray through this song as we give thanks for the never-ending love of God.
Scripture Presentation – Psalm 57
Worship in Song – Good, Good Father
God knows what we need before we ask. This song is a reminder that we are never alone.
Devotional Thought – The Cycles of God's Call
Presented by Commissioner Jolene K. Hodder.
Final moments of worship and dedication – Turn Your Eyes Upon Jesus
When we look to Jesus as our guide, everything else seems insignificant.
HOW TO HELP:
If you'd like to make a monetary donation, please click here to make a gift.
Text 'GIVE' to 52000 to make a $10 donation to The Salvation Army. This will automatically add a one-time donation to your next mobile phone bill.
For information about volunteering, please visit volunteer.usawest.org.
To learn more about how to support The Salvation Army's relief efforts, please click here.