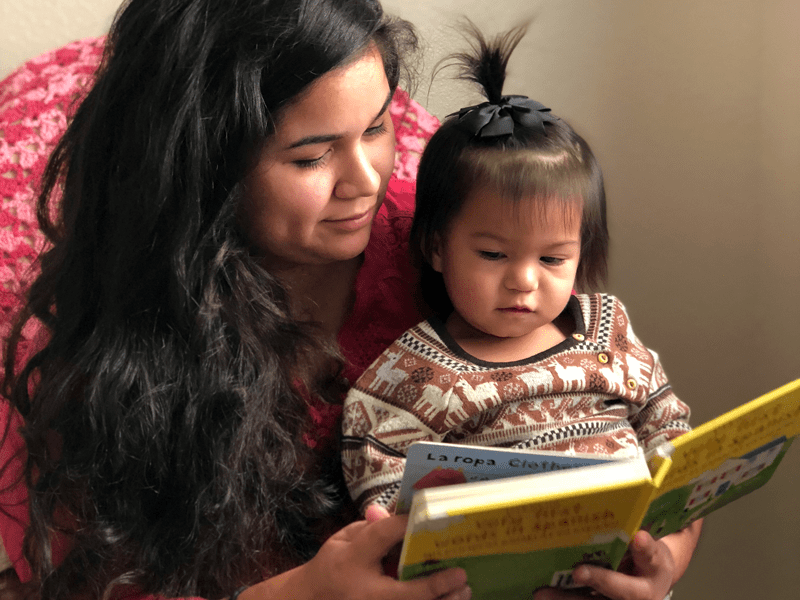 Integrating culture in parenting
What is your cultural identity?
For most of us, the ideas that shape our cultural identities stem from what our parents taught us early in life.
Growing up, my parents always instilled the importance of embracing our South American roots in me and my brother. They taught us Spanish, had us help them cook Peruvian or Chilean food, and introduced us to the rich history and traditions of their countries.
So naturally, when I had my daughter, Emma, 1, I wanted to do the same with her. My father is from Chile, mother is from Peru and my husband's parents are from Mexico. There was and is still so much I am excited to teach her about these countries.
Here are three ways my husband and I have started integrating our cultures in parenting:
We're teaching her Spanish
Being bilingual has been so beneficial to both of us, and Emma's at an age where she's starting to speak and absorbs everything like a sponge, so it was really important to us to teach it to her now.
We're starting little by little, teaching her the English and Spanish words for things she encounters each day, as well as colors, numbers, letters and more. I've also made sure to have plenty of bilingual or Spanish children's books for us to read to her.
Currently, her favorite word is, "sí," ("yes" in English), which she conveniently loves to say back to me when I tell her not to do something.
There's a great sense of joy and pride I feel as she learns these new words, not only because it is a major milestone, but also because she is already picking up on a vital part of our Latin American culture and heritage.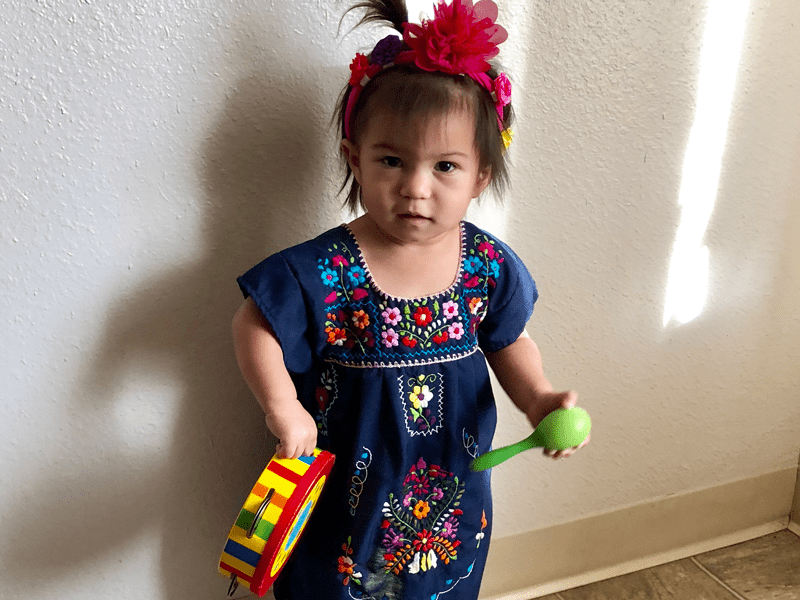 We're introducing her different traditions and customs
There are so many aspects to a country's culture—history, music, clothes, dance and more—so we're doing this gradually and turn to our parents for guidance when we need it.
Right now, we're starting with traditional clothes. Our parents made sure Emma had clothes representing each of the countries they are from. She has colorful Mexican dresses with beautiful embroidery, a Peruvian-style knitted jumpsuit with llamas and a Chilean plaid apron.
While she's too young to fully grasp the meaning behind the clothes, we still dress her in them in the hopes she will embrace authentic aspects of her heritage.
We cook or feed her traditional foods
Food plays a vital role in all facets of a country's culture. A dish has the power to tell the stories of a country, so we try our best to introduce her to traditional foods from Peru, Mexico and Chile.
We cook her as many recipes as we know that were passed down to us from our parents. I often cook her pollo saltado, which is a Peruvian stir-fry with chicken, red onions, tomatoes and fries served with rice on the side.
Foods we don't know how to cook yet, like Mexican tamales, we order so she'll get the full scope of flavors. She loves tamales and devours them whenever we order them for her.
Once she's a bit older, I also plan on teaching her how to make authentic Chilean empanadas, just like my dad taught me.
There are so many things I want my daughter to learn from her heritage, but mostly, I want her to know and love the cultures that are part of who she is. I also hope that in the process, she'll grasp the importance of being open and accepting of all cultures.