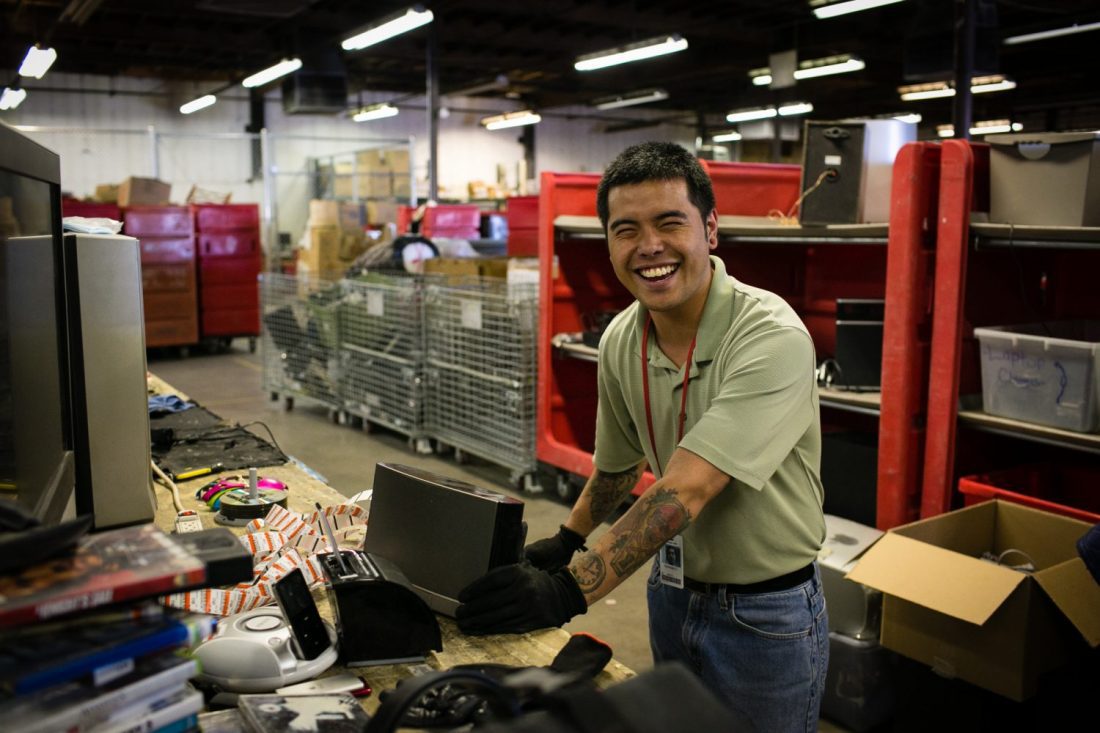 How your used goods help people find addictions recovery with The Salvation Army
When you donate goods to The Salvation Army—clothing, furniture, appliances and even cars—those items are then sold at the Family Stores.
The Family Stores are directly connected to The Salvation Army's Adult Rehabilitation Centers. Through these cost-free, biblically based programs, The Salvation Army provides housing, food, counseling, community and employment while working to treat the symptoms and ultimately the root causes of prolonged addiction.
Did you know every day in America, over 6,500 people are hospitalized for substance abuse? That's 6,500 families—with moms, dads and kids—disrupted daily by the effects of addiction.
Further, addiction kills more than 300 people every day.
We know that addiction is an epidemic. And for many, The Salvation Army is the cure to their specific addition.
The Salvation Army has more than 130 residential treatment facilities in America—seeking to break the chains of addiction and give kids their parents back.
Each year, The Salvation Army helps to equip over 150,000 people to combat addiction through counseling, life-skills development, work therapy and spiritual direction.
The Salvation Army works to help people find not only sobriety, but recovery.
And while in recovery, individuals engage in work therapy, helping to process the donated goods for sale in stores or to be recycled. 
The sales from the Family Stores help fund the recovery programs.
So yes, it's more than a t-shirt. When you donate your used goods to The Salvation Army, you help fund the rehabilitation programs that assist people in finding recovery.
You help men and women get their lives back.
You give kids their parents back. 
For Michael, this looks like making it to phase two of recovery with The Salvation Army. Michael had been using drugs and alcohol since he was just 14. Now in his 30s, he's been in and out of prison, overdosed nine times and been in 31 rehab programs. He is now part of a Salvation Army Adult Rehabilitation Center—and applied to stay on for phase two of recovery, the phase that's not court mandated.
It also looks like Mike, who has now worked at an Adult Rehabilitation Center for more than 20 years—after finding recovery himself there. As he said, "The Salvation Army saved my life. I learned to suit up and show up—to go to work every day and give 100 percent."
Go behind the scenes of a Salvation Army Family Store and see how your used goods and thrift shop finds fund addiction recovery across the U.S. Then find a location near you or schedule a pickup to donate items to The Salvation Army.
---
Do Good: