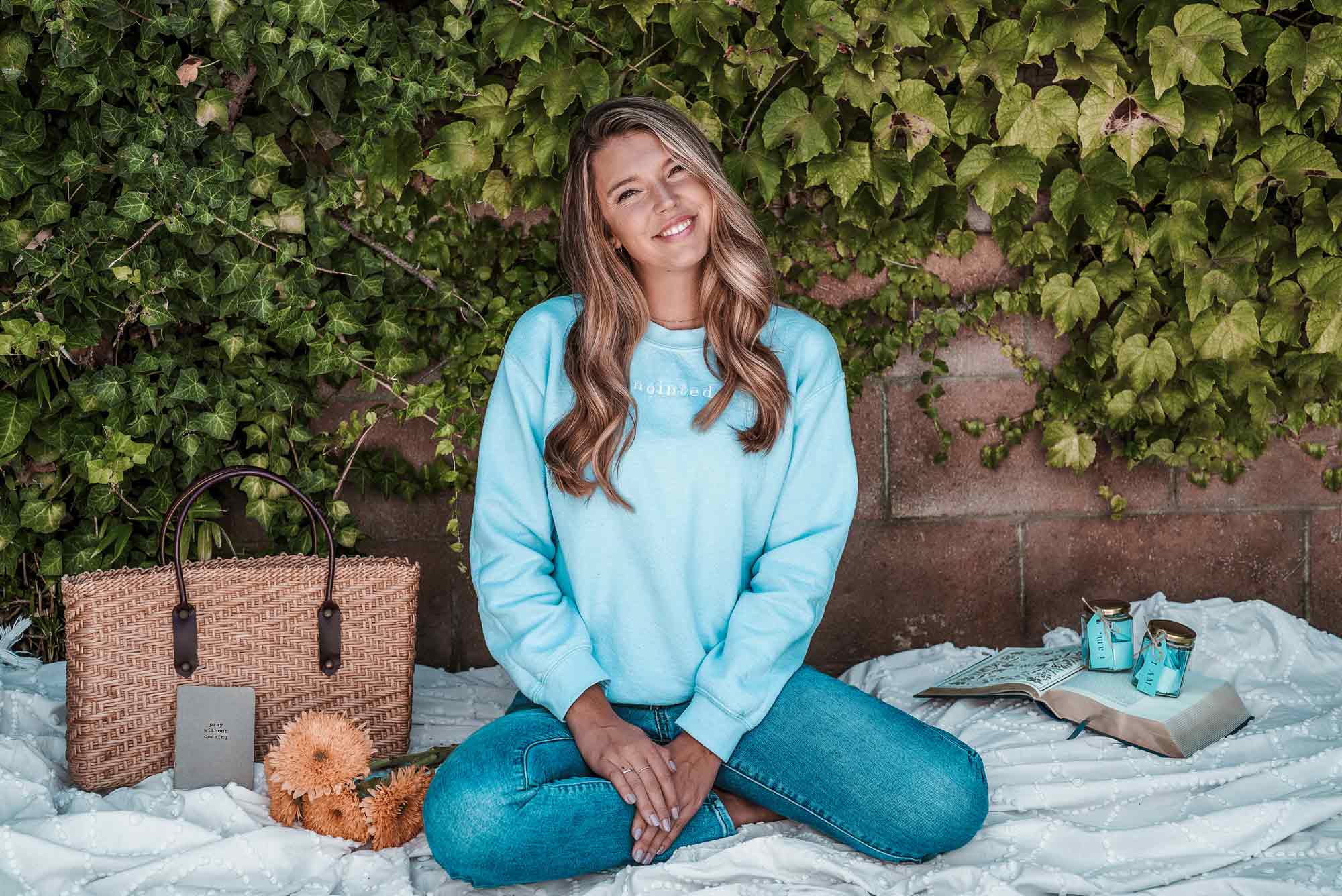 How I use Scripture daily to remind myself of the truth
Can I tell you a secret? A lot of the inspiration for my business came from complete and utter heartbreak. Have you been there? That deep, deep valley of pain that seems unending and earth-shattering. Seasons of heartbreak can affect you deep to your core, no matter how strong your faith.
When you feel rejected, you have to root your identity in truth in order to overcome the lies that may creep in. Scriptural affirmations have been transformational in my life because I am able to remind myself of the truth about who God says I am and not the lies that insecurities whisper in my ear. Affirmations were a way for me to root my identity in truth and to constantly secure my mind in what God says about me as his daughter.
Here are a few of my daily reminders that may encourage you too.
1. When I was hopeless, I had to remember that I was anointed.
"For I, the Lord, love justice; I hate robbery and wrongdoing. In my faithfulness I will reward my people and make an everlasting covenant with them" (Is. 61:8).
I cannot begin to tell you how many times in my life I have cried until I have had no tears left. There have been moments in my life that have felt so hopeless, and it felt like there was nothing to look forward to. But in these moments, I had to remember that I was anointed. God had anointed me for a specific purpose, with a specific gifting for creating.
I had to remind myself I was anointed to bring encouragement to those who were hurting, and it would bring me back to hope and purpose in my life. Oftentimes, when we feel broken down in life, we forget that we have a purpose in this world that is far greater than just our own happiness. I knew there was more in store for my life, and this pain was only temporary.
2. When I felt unworthy, I had to remember that I was chosen.
You did not choose me, but I chose you and appointed you so that you might go and bear fruit—fruit that will last—and so that whatever you ask in my name the Father will give you (John 15:16).
When I would spiral in negative emotions around feeling rejected, God reminded my heart that I was chosen. He had chosen me, and called me his own. He chose me on my best day and he chose me on my worst day. I had to rest in the truth that the Creator of the Universe chose me, and that any rejection pales in comparison to being fully loved, fully seen and fully chosen by God.
3. When I felt depressed, I had to remember that God is my Provider.
And my God will meet all your needs according to the riches of his glory in Christ Jesus (Phil. 4:19).
In seasons of depression and pain due to feeling unworthy and unloved, I had to remember to trust in God's character. God is our provider, both in the good times and in the bad, and I had to learn to trust in him and his timing. God is not a genie, but he loves to bless his children with good gifts. I asked God for new visions, new friends, new passions, new opportunities, new lessons and new joys.
4. When I felt frustrated, I had to remember that God is a Good Father.
And, "I will be a Father to you, and you will be my sons and daughters, says the Lord Almighty" (2 Cor. 6:18).
As a type-A, go-getter kind of personality, I often feel frustrated and impatient when my life is not going
according to my own timeline. When roadblocks start to force me into seasons of rest, then I start to feel uncomfortable and unproductive, but I remember that God is a good, good Father. A good Father will teach his children important lessons, even when it is uncomfortable. He will show us the right path at the right time. He will open doors in the correct seasons and will prepare our hearts for all that is ahead.
In moments of immense pain and confusion, I needed to hold fast to my true identity and the character of God. I decided to create a practical way for me to practice rooting my identity in God on a daily basis.
One of the most impactful items God has put on my heart is what I call the "i am" jars. These jars helped pull me out of many spirals when I was feeling rejected. I found all of the affirmations in the Bible that talked about who God says I am as his child and I wrote them down and put them in a jar so I could pull one out every day and remind myself of the truth of my identity. It helped me so much that I decided to make some for family and friends, and it has now become a product.
The "i am" jars include about 50 affirmations that come directly from Scripture and describe our identity as a child of God. When we are doubting ourselves and our purpose, we have to turn our eyes to our Creator. Only God can define us, and he calls us "chosen." He calls us "redeemed."
The "i am" jars are used to replace insecure thoughts with truth about who God says we are in him.
But that's simply the start. There is a second jar included in the set. This jar is labeled "I AM" and contains affirmations that describe the truth about God's character.
The only way we can stand firm in our identity is by knowing God's attributes. Without him, we are
nothing and because of him, we can rest in the security of his Word. Our identity is found in him. So together, the "I AM" jars reveal that because God is, I am. Through the jars, I have found breakthrough in my own life and it has caused healing and restoration.
Along with the jars, all of the products I create through anointed are a reflection of believing in the power of practicality and authenticity in our walk with God. Creating brings me back in alignment with my Creator. I know that I was created to create. I was created to encourage. I was created to share. I was created to love.
Get on the list for Good Words from the Good Word and get a boost of inspiration in 1 minute a day with a daily affirmation from Scripture sent straight to your inbox. It's an email to help you start your day with goodness.
---
Do Good:
Start your day with goodness. Get on the list for Good Words from the Good Word and get a boost of inspiration in 1 minute a day with a daily affirmation from Scripture sent straight to your inbox. A pep-talk for the day. A boost of inspiration and comfort. A bit of encouragement when you need it. Get on the list and start receiving what you need today.
Find more from anointed, including the i am jars, at anointed.la and follow along @anointed.la on Instagram and Facebook.
You've probably seen the red kettles and thrift stores, and while we're rightfully well known for both…The Salvation Army is so much more than red kettles and thrift stores. So who are we? What do we do? Where? Right this way for Salvation Army 101.