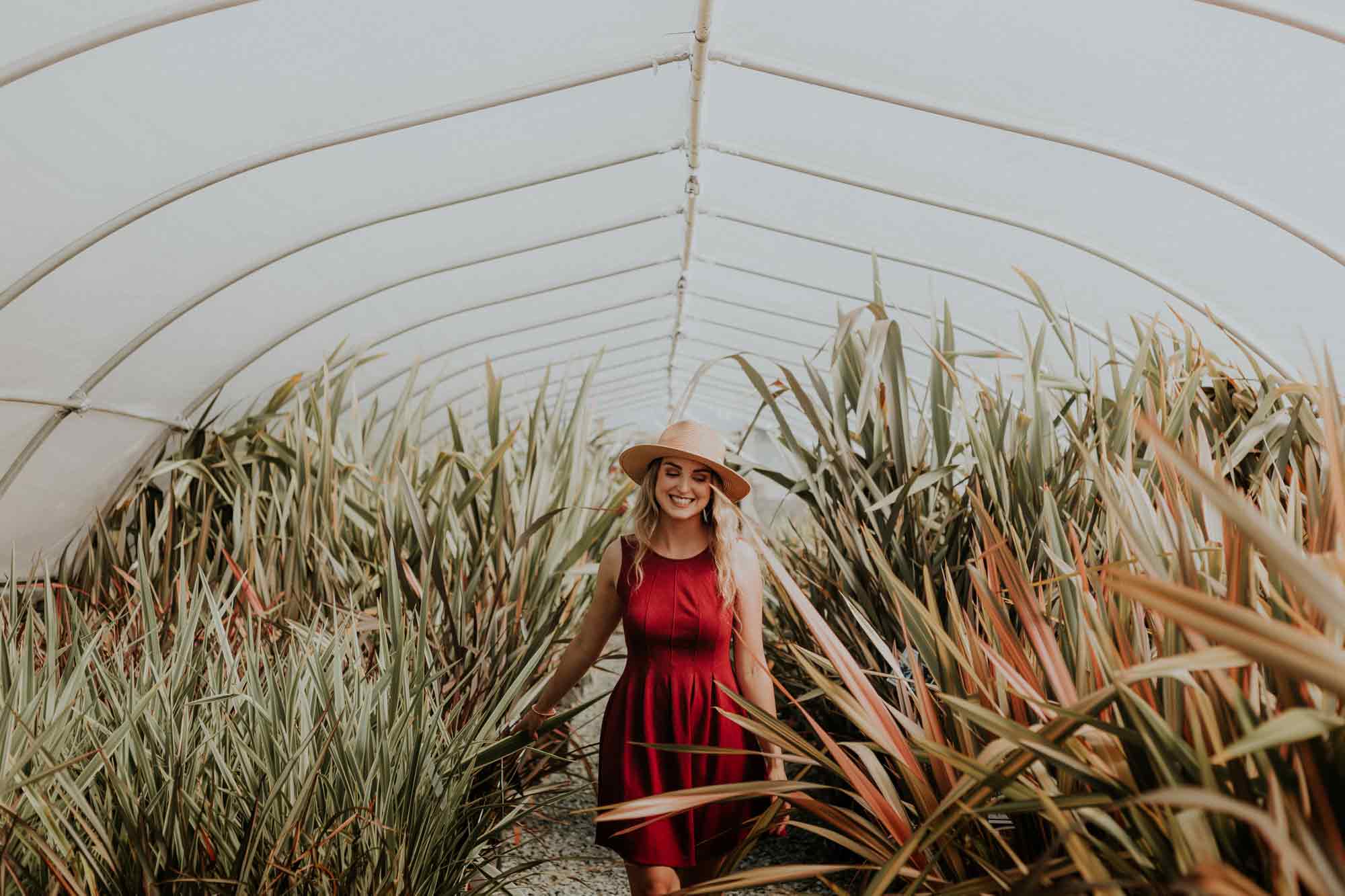 Bearing joy for a world full of frantic anxiety
An excerpt of From Pandemic to Renewal: Practices for a World Shaken by Crisis
Airplanes are a barometer of the national mood. My daughter is a flight attendant, and over the course of 2020, as Covid-19 battles, racial tensions, and election division intensified in the United States, so did her "you won't believe what happened on the plane today" texts and stories about abusive language, fights and incidents of rudeness and defiance. As Americans took rising anger and anxiety from living rooms to airplane aisles, the term "air rage" hit the headlines as a growing threat to air travel.
Anxiety was already increasing before this time of crisis. In a 2020 book, Can't Even: How Millennials Became the Burnout Generation, Anne Helen Petersen writes, "Increasingly—and increasingly among millennials—burnout isn't just a temporary affliction. It's our contemporary condition." Petersen speaks of U.S. millennials mired in endless to-do lists and debt, and of digital work becoming 24/7 work and social media becoming all-consuming.
This accelerating condition of burnout and anxiety extends beyond the United States. In 2020, a video went viral in China of a student from an elite university riding his bike at night while working on a laptop perched on the handlebars. An onslaught of online photos of similarly overwhelmed and overworked students followed. Workers at large Chinese tech firms, who once referred to their long work hours as "996" (nine in the morning to nine at night, six days a week), now speak of "007" (working online 24 hours a day, seven days a week).
"Every age has its signature afflictions," writes Byung-Chul Han, the Korean-born, Germany-based philosopher, in The Burnout Society. Burnout, for Han, is depression and exhaustion. Whatever our location or walk of life, the pandemic intensified this signature affliction of our age by reducing our chance for social encounter, confining many of us to our phones, and giving us many alarming things to be anxious about.
The antidote for anxiety
Facing our time of crisis and burnout, I believe the most essential virtue is joy. Joy?
Given the pain of this time, shouldn't we begin with lament? With the cry of Jesus from the cross, "My God, my God, why have you forsaken me?" (Matt. 27:46).
Yet this same Jesus is the one who for the joy set before him endured the cross (Heb. 12:2). In the Bible, joy does not dismiss suffering. The one crying out, the one we call Lord and whose way we follow, was one with joy deep in his bones.
The two bookends of the story of Jesus—birth and resurrection—are permeated with joy. The baby in Elizabeth leaps (Luke 1:41). The angel greets Mary with joy and Mary rejoices (Luke 1:47). The angel announces "great joy" to shepherds. The visiting Magi were "overjoyed."
Jesus' words are filled with joy. "These things I have spoken to you, that my joy may be in you, and that your joy may be full" (John 15:11). "You will weep and lament . . . but your sorrow will turn into joy" (John 16:20). He goes on to say, "But I will see you again, and your hearts will rejoice, and no one will take your joy from you" (John 16:22).
Jesus got joy deep into the bones of his disciples. After his ascension, it is said they returned to Jerusalem with great joy, and were continually in the temple blessing God (Luke 24:52-53).
Your favorite uplifting song, your team winning the playoff game, a meal at your favorite restaurant—there's a place for things that make us happy. Yet what we see in the story of Jesus is that happiness and joy are not the same.
According to missiologist Evelyne Reisacher, biblical joy is "a delight in life that runs deeper than pain or pleasure. This kind of joy is not limited by or tied solely to external circumstances. It is not a fleeting emotion but a quality of life that can be experienced in the midst of a variety of emotions."
The antidote for anxiety is not activism. It is joy. What does it take to be rooted in joy, in "a delight in life that runs deeper than pain or pleasure"?
Trying harder and doing more, interrupted
In the Bible, there is an intimate relationship between lament and joy. The beginning of liberation, the first move to a cure, is naming the condition we are in. Naming the trauma in and around us in this new era, the excess of yes-we-can positivity that gradually leads to despair, and the danger of hyperactivism breaking relationships—this is lament. Lament takes us to the depths of brokenness. Only there can we see our need for God in a way we have never experienced before.
Joy opens us to others
The British church leader and theologian Lesslie Newbigin spent his career serving alongside the people of India. Newbigin said that when our service in the world becomes mostly obedience to a command, "it misses the point. It tends to make mission a burden rather than a joy, to make it part of the law instead of part of the gospel." He reminds us that the Gospel of Luke testifies that after the resurrected Jesus was taken up into heaven, his disciples worshiped him and returned to Jerusalem with great joy (Luke 24:52). Newbigin declares good news: "Mission begins with an explosion of joy. The news that the rejected and crucified Jesus is alive is something that cannot possibly be suppressed."
Joy cannot be suppressed. It will not stay contained in a cell of silence, the worship of a sanctuary, or the privacy of friendship. God's joy propels us out into the world in action and opens us to others.
We will wrestle with many pandemic-era challenges in the coming years, and we will see the deep change that is needed. The temptation with this new reality is to speed up our activism, to try harder and do more. But participating in God's deep change requires lives deeply rooted in joyful relationship. It is not becoming more active that makes us freer, it is becoming more beloved. It is getting more of God's explosive love into our bones. God's response to burnout is belovedness.
Adapted from From Pandemic to Renewal by Chris Rice. ©2023 by Chris P. Rice. Used by permission of InterVarsity Press. www.ivpress.com
---
Do Good:
Read From Pandemic to Renewal: Practices for a World Shaken by Crisis (InterVarsity Press, 2023) by Chris Rice.
Get on the list for Good Words from the Good Word and get a boost of inspiration in 1 minute a day with a daily affirmation from Scripture list this sent straight to your inbox. It's an email to help you start your day with goodness.
It's because of people like you that The Salvation Army can serve more than 31 million Americans in need each year. (That's almost one person every second, every day.) Your gift helps The Salvation Army fight for good all year in your community. It's an effort to build well-being for all of us, so together we rise. And that good starts with you. Give to spread hope with a donation of funds, goods or time today.