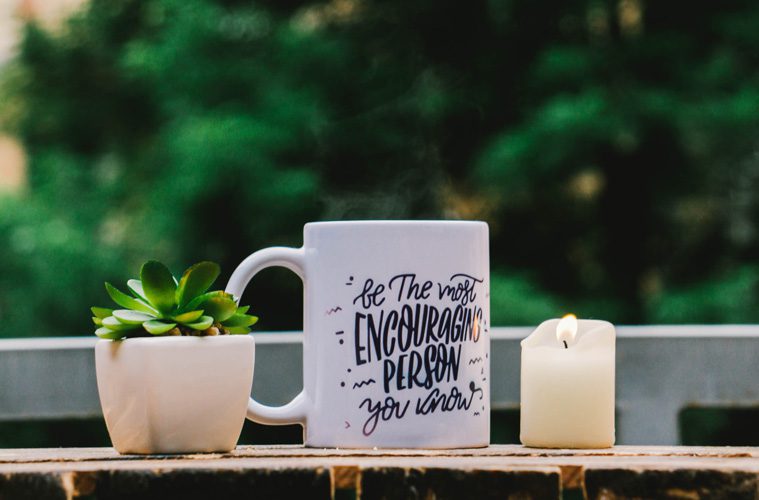 How to revamp your routine
It doesn't matter if you're a self-proclaimed planner or a spur-of-the-moment kind of person, here are a few tips and tricks to try if you're looking to change your routine or jumpstart one altogether.
Start your day
Sounds simple enough, doesn't it? The idea behind this first tip is that you find what starts your day with the greatest amount of momentum. It's time to eliminate the chances of waking up on the wrong side of the bed. Whether it's working out first thing, cooking up a wholesome breakfast, writing down a list of things you want to accomplish for the day, or listening to your favorite playlist while getting ready, you should start with whatever makes you feel most productive. The more you are able to get done before clocking into work or the ringing of first period, the more ready you will feel to face the new day.
Jot down your thoughts
This one is a bit more introspective. Throughout the day, write down thoughts, dreams, questions, anything weird that happened in the day, new names, new challenges, new goals, what you accomplished, what you ate. Doing this takes little time, but the results are quite large. You begin to be more aware of what your days look like. You learn more about yourself and your already-established habits by noticing patterns or creating new ones. Jotting things down creates a space, no matter how small or short, to reflect a bit longer on what your days are made up of. The more you reflect and record, the more you start to celebrate the tiny victories and take less for granted.
Prioritize
Here's a big one. What matters the most to you? You might not even know because you haven't paused long enough to ask yourself. The process of prioritization will help you in reaching certain personal goals by shifting around some things—a seemingly miniscule change for a lasting impact. You might realize that health is a large priority, but it's been left to the leftovers of your time and your fridge. A simple shift in prepping healthy meals beforehand and walking or stretching more might leave you feeling a bit more refreshed and productive for the day.
Work hard, play hard
We all know this rotating saying. Some of us might even roll our eyes at the slogan. But, there is power in play. Working hard is important, but the velocity of our efficiency is in danger of burning out if we don't make time to play and rest. Indulge in day trips, do that hobby you reserve for days off, meet up with friends and family as often as you can, take a long stroll around the city and take it all in. If you work, work, work without playing a little bit, you will eventually find yourself in dire need of some quality time. Balancing and mastering the art of moderation is vital to living a productive life.
What are some of the things you do that make up the backbone of your routine?