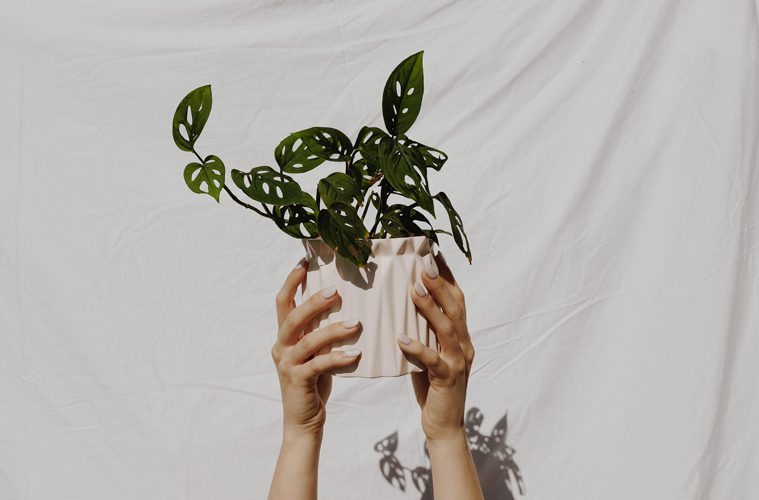 How to get involved in advocating for mental health
When you feel physical pain, it's evident to those around you—and one of their first thoughts is probably something like, "You should go see a doctor to get that checked out." It's the obvious solution to a finding a cure: seek out professional help.
Yet, somehow when we see someone in emotional pain, that's often not our first thought. At times mental pain is less obvious and even when it is, it's treated differently societally. Going to a professional in this case has often been thought of as weak or as if you're a crazy person. And it's not something you talk openly about. The stigma of mental health is real, and it causes many people to not seek the help they desperately need.
Luckily, that is starting to change with more and more advocacy on fighting the stigma around mental health. With more people speaking out about the importance of therapy and more accessibility to mental health care, we're on a better path to changing the societal view around it and making it the norm. But there's still a lot of work we need to do to make change.
Here are five ways you can get involved today in the fight to destigmatize mental health and make solutions more accessible:
Talk about it
One of the best ways to advocate for something is to speak from your own personal experience. If you've experienced mental health issues, talk about it. If you see a therapist, talk about how helpful it was for you and suggest that others look into it. If you're on medication, don't be afraid to admit it. The shame around mental health comes from feeling like you shouldn't talk about it. So do the opposite. Speak about it, without shame—because there is nothing to be ashamed about.
The more we talk about things that we're taught to be ashamed of, the more it becomes normalized. People who are struggling with mental health can feel less alone by knowing that others have gone through the same struggle.
An example of advocacy in action is the company ban.do. They sell "feel better" necklaces with labels like "Depression" and "Anxiety" on them. This line is inspired by the founder's personal struggle with mental health. Jen Gotch openly talks about her experience and consequently inspires others to do the same. By wearing a necklace you're making a statement that it's nothing to be ashamed about.
Be there for people, without judgment
If you know someone who is struggling with a mental health issue, be there for them. Respectfully ask what you can do to help them. Encourage them to seek professional help, because you are not a substitute for a professional. This can be really difficult, as experiencing the pains of being with someone who is unwell is emotionally taxing—but it's so important to make sure people don't feel alone.
The stigma around mental health stems from the messaging we've heard. Listen to people's stories, and be as open as you can. You might have your own stigmas to work through, and that's okay to admit. Consider looking inward to find your own story, too.
Work to make it more accessible
According to a mental health study published by Cohen Veterans Network and National Council for Behavioral Health, more than half of low-income Americans don't seek treatment, and are less likely to know where or how to find treatment.
The study found that among all demographics, 74 percent felt that mental health was not accessible for all. Cost and poor insurance coverage were some of the main factors around why people are not seeking professional help.
Keep up with the policy updates and events to participate in to make change, through the Mental Health America website.
Help serve the unemployed
Over 30 percent of homeless people suffer from mental health and substance-use disorders. Mental illness can often impact a person's ability to find work and stay employed. The Salvation Army offers support and services to help with the holistic treatment of the symptoms and root cause to help these people get back on their feet. They do this in a variety of ways—including helping them with pursuing treatment, building up their resume and skill set, job placement assistance and getting insurance coverage. You can get involved in this by donating or reaching out to your local Salvation Army corps to see if you can volunteer for a program. (Find a location near you here.)
Are you interested in advocating for mental health? What step will you take today?