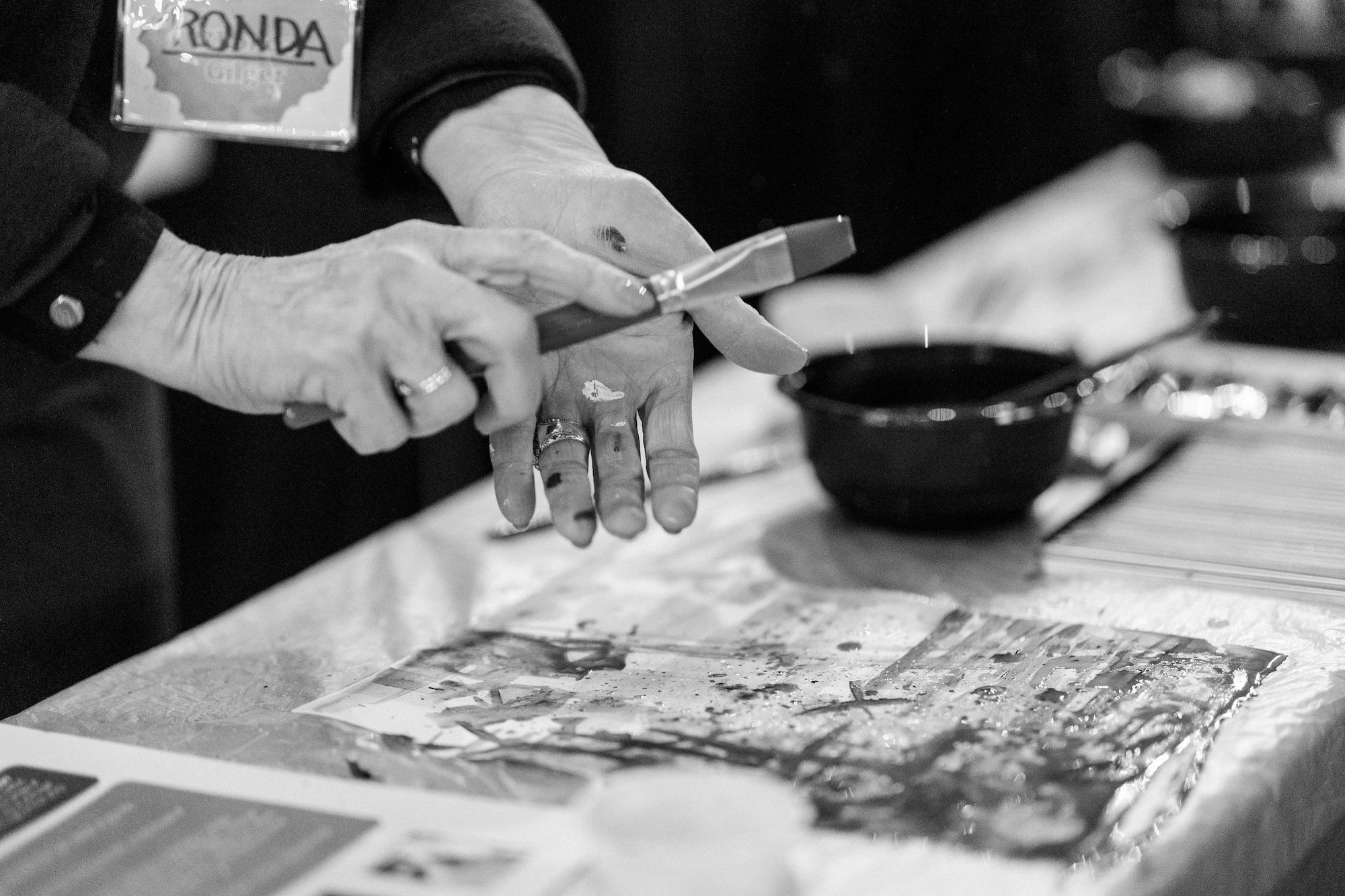 How The Salvation Army can use creative arts in trauma ministry
#LoveBeyondTrauma: An opportunity for the church to mitigate the pandemic's collective trauma
The pandemic, and what it's left behind, challenged everyone in some way, author and speaker J. Scott McElroy said as he spoke to the ongoing trauma during the 2022 Salvation Army Western Territorial Creative Arts Conference.
"This pandemic isolation has really challenged my identity," McElroy said, noting the vulnerability of his statement. "I think we all have a pandemic isolation story, something that has shaken us. The trauma of this is going to play out for a while."
Research studies documenting the collective trauma of COVID-19 support McElroy's statement. A Dec. 2021 Washington Post article that pulled from several pandemic studies said, "Almost everyone has sacrificed an important aspect of their lives: a job, the ability to safely gather to mourn a death or celebrate a marriage, or any degree of certainty in planning the future."
And while research shows people have become more open since COVID to discussing mental health and to practicing self care, deep-rooted trauma may be difficult to release. Some individuals openly express frustration, but others hold it in, perhaps unaware of the burden they bear.
Despite the pain of this moment, this is an opportunity for the church, particularly The Salvation Army, to make a difference in healing trauma through creative arts, McElroy said.
"Sharing God's love with the arts—that really is the future, I believe," he said. "We're not just a brain on a stick…We are a whole person and the arts speak to us as a whole person…After the isolation of the pandemic, many of us could probably use a word of clarification or encouragement from God."
McElroy said The Salvation Army has a head start on trauma outreach, with its history of serving people in distress—those affected by disasters, homelessness and other difficulties. Not all Protestant churches serve in this way, he noted.
"The creative arts are part of the tool belt of The Salvation Army—just like our social services meet physical needs, the creative arts meet spiritual needs," Western Territorial Music Education Specialist Matt Woods said, adding he personally experienced the impact singing had on stress during the pandemic.
Were the pandemic to end tomorrow, its effects—the collective trauma—would remain. McElroy said the church has an opportunity to play a part in these uncertain times, both in clearing the trauma and leading people to Christ and his redemptive love through the creative arts.
"The people we serve—people who are homeless, people who have come from broken places—they come to us with trauma, and Jesus can meet them in the art that we provide," Territorial Program Secretary Lt. Colonel Lisa Smith said. "Some trauma is so deep that people can't speak it, but maybe they can dance, or sing, or create music or visual art that releases it so the truth of God's love can set them free. These are opportunities for The Salvation Army."
One of the ways McElroy discussed using the arts to help process trauma is through sharing stories. During the conference, he explained personal prayer art ministry and let delegates try it on the spot. Individuals, ideally strangers, paired up and took turns praying and drawing a picture for each other. Many found this practice allowed them to share feelings or experiences previously unexpressed.
McElroy also recalled St. Francis of Assisi and the advice attributed to him, "Preach the gospel at all times. Use words when necessary."
"The arts convey truth through symbolism in connection with the senses without necessarily using words," McElroy said. "There's proof of the validity of narrative and story and poetry in the actual analysis of the Bible. The biblical narrative unfolds in story and poetry. In fact, 75 percent of Scripture consists of story, 15 percent is expressed in poetic forms and only 10 percent is propositional or overtly instruction."
Dr. Bonnie Robb, a soldier of the Portland (Oregon) Tabernacle Corps who holds a Ph.D. in neuroeducation, knows the science behind art's healing power. As a teacher of children and adults, she applies two neuroscience principles: storytelling and multi-modal access.
"There are many studies that show how the brain is 'hardwired' for receiving, and learning from, a good story," she said. "Powerful neurotransmitters are at work…We see another perspective in a non-threatening way; this is not a lecture—it is another person's lived experience."
Multi-modal access refers to the brain's different regions—specific areas for sight, sound, touch. "The more of those sensory receptors we engage, the more points of access a person has to process information," Robb said. "Some learners, particularly those who are experiencing or have experienced trauma, do not efficiently process sounds for learning…So, if we just talk, many people will begin to tune out the auditory signal, but if we draw, even simple stick figures, sketches, arrows, etc. while we talk, the brain has more information to access."
Robb attended the Creative Arts Conference, where McElroy, with an intuitive nod to science, emphasized the church's opportunity to mitigate trauma.
"Storytelling and drawing are high-leverage, powerful tools for learning that are often placed in the realm of creative arts; however, they are really relationship-building, neuroscience-based information processing tools that can help us lead more people into a relationship with each other and with Christ," Robb said.
---
Do Good:
Are you best suited to join the Fight for Good in disaster relief? Mental health? Social justice? Take our What's Your Cause quiz and discover where you can make the biggest impact today.
Caring Magazine is a magazine from The Salvation Army for people who care. People like you! Subscribe to the list and join 21k+ people who care. You'll get weekly inspiration sent right to your inbox in the Do Good Digest.
Explore some ways to give yourself grace during the pandemic.