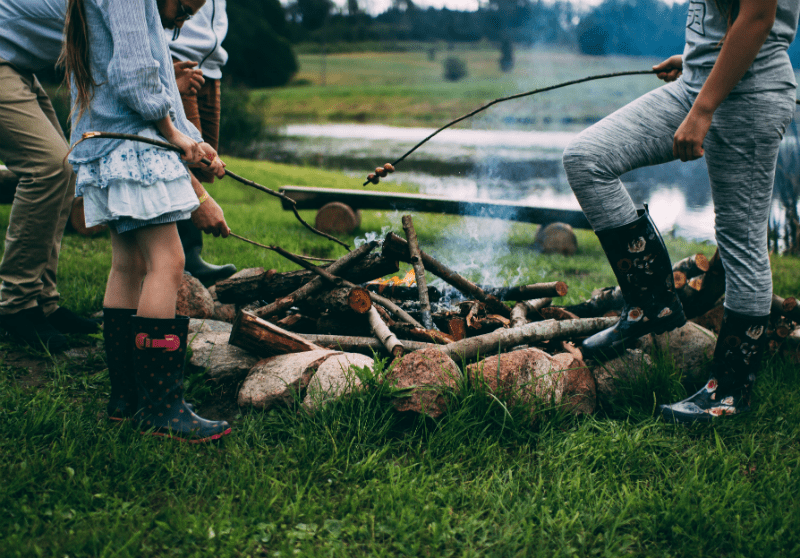 How challenging yourself can be beneficial in parenting
It's easy to get caught up in a daily routine with your kids, and forget to make time for yourself. You get focused on the goals you have for your kids, but, as a parent, it's important to set time aside for your own goals, too.
Challenging yourself allows for time for self-care and reflection, while showing your kids why it is important for them to do the same.
At the beginning of the year, I decided to take steps to be healthier. One goal I set for myself was to exercise regularly. I joined a local workout group of fellow moms, to which kids were welcome.
I knew it would be a challenge for me as I was out of shape. It wasn't something I was used to and it was daunting at first.
But this was an atmosphere I knew I could thrive in. Everyone was supportive, constantly encouraging and challenging one another to step out of their comfort zones and try every exercise. I also had my biggest cheerleader alongside me for motivation—my daughter.
At first, I was modifying most of the exercises to match my fitness level, slowly working myself toward completing the harder ones. But now, I can do most of the exercises that seemed intimidating to me at first. I went from struggling to complete one modified push-up to being able to finish a full set of burpees.
I still have a long way to go on my fitness path, but with each new exercise I complete, comes an overwhelming sense of accomplishment. I've found that in just a few months, I am more confident and determined.
This self-esteem boost has also made me a more confident parent, as I see myself as someone my child can look up to and be proud of. I've noticed that in challenging myself, I'm serving as a more positive role model for her.
In seeing my determination and confidence grow, I see the same happening in her at such a young age. I see her challenging herself in her own goals, whether that be learning to ride her tricycle or doing her own little toddler exercises next to me.
In having time for self-care through exercising, I am also less stressed and spend less time worrying, giving me more time to focus on my daughter. I have more time to soak in the precious moments I spend with her, and celebrate her milestones and accomplishments.
Setting goals for myself helps me realize all I am capable of. It makes me a more caring and courageous mother and well-rounded individual.
So if you are a parent feeling guilty about wanting time for yourself and your goals, don't. It will not only make you bold, but also mold you into a joyful and fearless parent your kids will appreciate.
Make a list of things you want to accomplish. It can be anything from reading the entire Bible or completing an art project to running a marathon or skydiving. Find something you think you would enjoy and go for it!