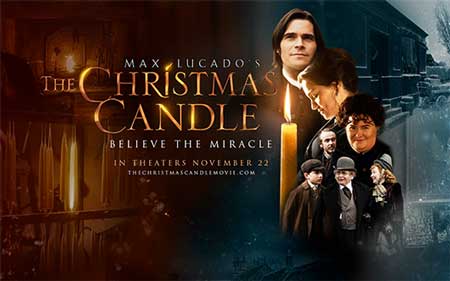 Holiday films spotlight Salvation Army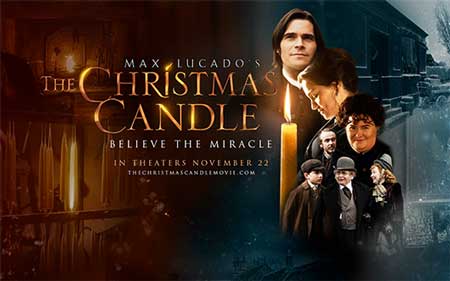 "The Christmas Candle" and "Silver Bells" premiere eight days apart.
The Salvation Army will be featured in two full-length holiday films this year––one to premiere in theaters and one slated for a TV debut.
Impact Productions' "The Christmas Candle," based on Christian pastor and bestselling author Max Lucado's novel of the same name, hits theaters nationwide on Nov. 22. Eric Newman, son of Impact Productions Owner Tom Newman, and New York University film product Candace Lee wrote the screenplay, which Lucado later approved.
"My prayer is that audiences of all ages will leave 'The Christmas Candle' with their hope restored and faith renewed by the message that God has—and always will—work miracles," Lucado said. "Especially, at Christmastime."
The Salvation Army is a recurring motif in "The Christmas Candle," as its steady presence aligns with the film's central theme.
"One of the major themes that came was 'being the miracle,'" said Jared Newman, assistant to the producer for "The Christmas Candle." "The Salvation Army represents that theme. God is still interacting with us and we're supposed to be the hands and feet of Jesus. From the onset of the film, The Salvation Army is a significant piece and thread that we wanted to weave through this movie."
Set in the fictitious English village of Gladbury at the dawn of the electric age, "The Christmas Candle" chronicles young minister David Richmond, played by Hans Matheson, who comes to modernize Gladbury. This sets him at odds with the old world candlemaker who wants to preserve the legend of the titular Christmas candle––which grants a miracle to someone on Christmas Eve.
One week after "The Christmas Candle" opens, The Salvation Army premieres on the small screen in "Silver Bells," produced by Pure Flix Entertainment, the largest producer and distributor of faith-based and family films.
"Silver Bells" follows an ambitious businessman who gets in a scuffle with a referee at his son's basketball game and is sentenced to community service—manning a red kettle and ringing bells for The Salvation Army for the rest of the Christmas season. At first he finds this humiliating, but as he encounters the people behind the kettle, his life is changed.
"For Pure Flix to partner with The Salvation Army has been a tremendous blessing," said Randy Maricle, vice president of marketing for Pure Flix Entertainment. "We have all seen the red kettles and thrown change in them since we were kids, but now as an adult, we're able to positively impact lives through films like 'Silver Bells.'"
The movie is scheduled for nationwide broadcast on UPTV on Nov. 30 and is available on Blu-Ray and DVD.