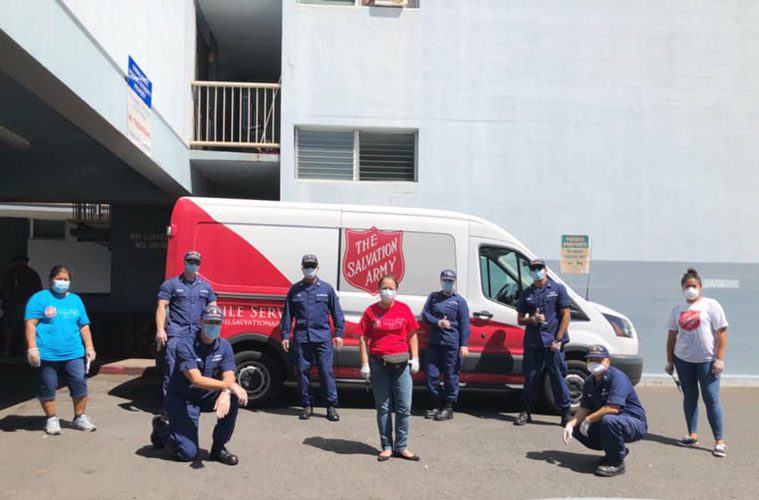 Helping the Micronesian community in Hawaii cope with COVID-19
The Salvation Army brings food and information to language-challenged Micronesian immigrants.
In Hawaii, non-Hawaiian Pacific Islanders represent only 4 percent of the state's population, but the group makes up 30 percent of those infected with COVID-19, according to Honolulu Civil Beat. The Salvation Army's Hawaiian and Pacific Islands Division's Oahu Family Services (OFS) is helping immigrants to Hawaii from the Federated States of Micronesia (FSM) receive what they need to stay well during an unprecedented health crisis. 
Although the FSM is part of the Hawaiian and Pacific Islands Division, life in Hawaii differs from life on the more remote islands, and the transition is often difficult when individuals and families choose to immigrate. While FSM is a country in Oceania, its citizens can freely migrate to the U.S. to work, study and live, under the Compact of Free Association or COFA. Since 1986, when the agreement was signed, tens of thousands of people have immigrated to the U.S., with most settling in Hawaii. Many are not English speakers; instead, they speak their traditional native language.
Micronesisans in Hawaii face the challenges and discrimination of immigrant populations elsewhere, including lack of access to food and essential services. Their struggles have intensified during the COVID-19 pandemic. 
"As OFS outreaches to the Micronesian community, it is clear there is a lack of language sensitive health information, inadequate support services during quarantine periods and few transition services after recovery," former OFS Director Anna Stone said.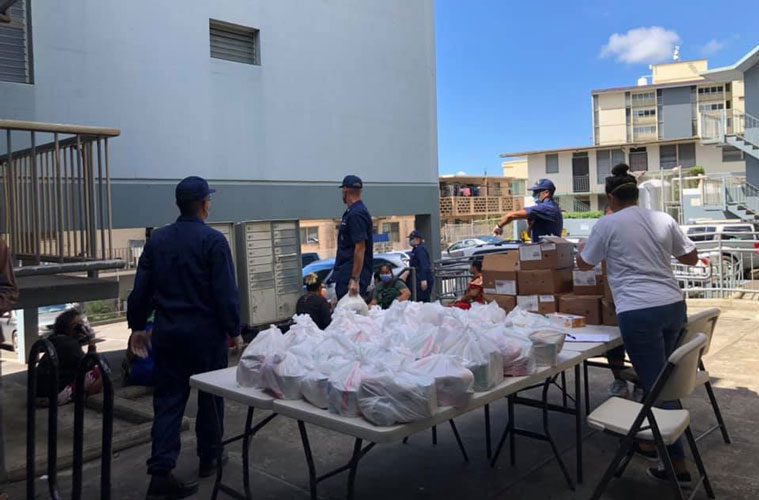 Although the OFS partners with local agencies to provide assistance to this population, Stone highlighted the difficulties caused by the language barrier. She recalled a 2014 State of Hawaii survey that sought solutions to some of the health, language and other issues facing Micronesian immigrants. Some respondents noted that "lack of language skills is the biggest problem."
"It is 2021, and this barrier hasn't changed," Stone said. 
In normal times, the language barrier presents an array of problems, including accessing services, and educational and job opportunities. During this pandemic, the barrier has become critical, if not life-threatening.
In some areas, school-age children can bring home health information, educating their families about COVID-19. This vital information, however, is only effective when it's understood. Although the language barrier in the immigrant community is well-known, the Hawaii Department of Education (DOE) has only two interpreters to serve all its schools, due to funding limitations.
"With the language barrier, it's pretty hard to do anything if people don't understand," said Eola Lokebol, an interpreter for the Hawaii Department of Education with whom the OFS has partnered in its outreach. Originally from the Marshall Islands, Lokebol serves these immigrants as an interpreter both in the schools and in students' homes. Well-known in the community, she links individuals to needed services; people know they can come to her with questions and concerns. Her work with this group has become more than a 9–5 job, as she witnesses their challenges, particularly since COVID-19 arrived in March 2020.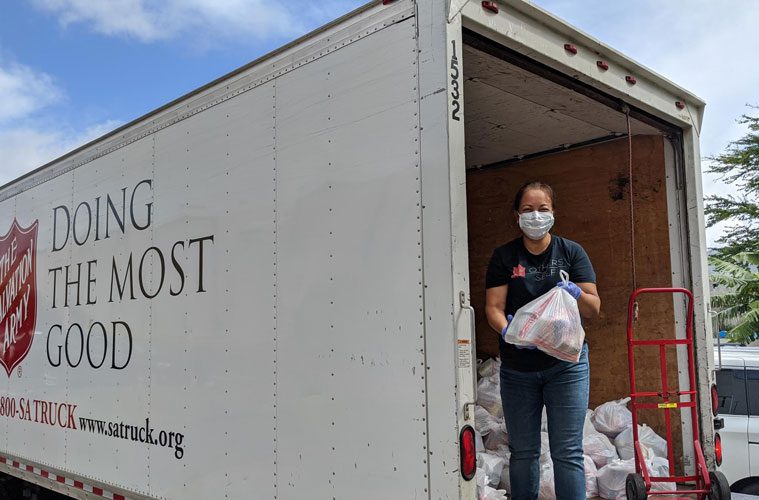 "We saw huge spikes in the number of people getting sick," Loekbol said, noting other communities were expressing anger and fear toward their Micronesian neighbors. "Families in these communities were being harassed because of COVID; children were being bullied at school."
The virus spread quickly in the Micronesian community because people didn't know what to do when someone got sick. The COVID hotline didn't have interpreters, either. Families reached out to Lokebol asking what they should do. 
"There was no quarantine. When someone tested positive, they were sent home to the whole family for quarantine while waiting for an available hotel room. People were staying inside, not getting food or water," Lokebol said. "They were calling me crying, frustrated. They were hungry for weeks, wearing the same clothes for two weeks. And with little kids. So we reached out to The Salvation Army."
The Salvation Army began bringing food into the community. Even though drive-through food distributions had taken place, many people in this community avoided them as the lines were long and the requirements–IDs and paperwork–were intimidating.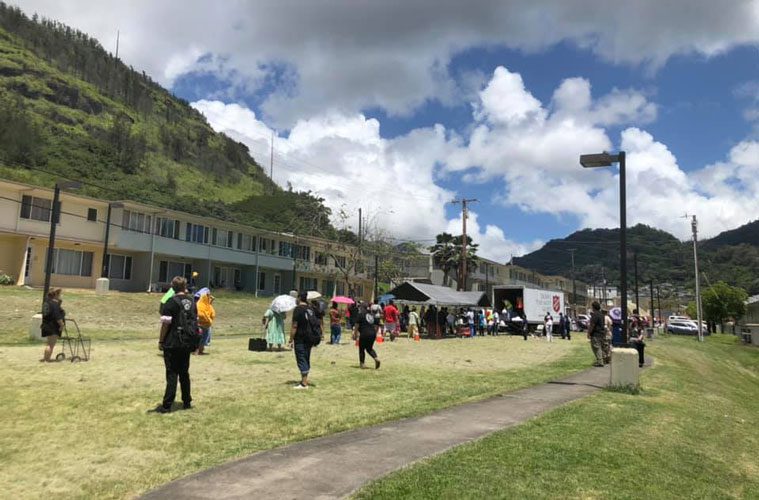 "So when The Salvation Army started bringing food to the community, it was a huge blessing," Lokebol said. "It was the right time for The Salvation Army to come. They helped hundreds of people who hadn't had food and PPE."
Lokebol acknowledged other partners, including Safe Haven and Aloha Harvest, who are helping the Micronesian community.
"We try to help as many people as we can," Lokebol said. "It's a really tough time. There is not enough language assistance to help the families. They shut down and don't ask for help. The need for interpreters is not being met."
Yet, the efforts of those agencies reaching out are having a positive impact.
"A lot of families have been really thankful," Lokebol said. "We utilized the food drive in the community to bring in other resources so people were made more aware. We are very grateful to The Salvation Army for helping, for making a difference. Now more information is out there than before."
---
Do Good:
Find out more about how

The Salvation Army is meeting needs

during the pandemic.

See how you can get involved in the Fight for Good

with The Salvation Army

.

Did you know The Salvation Army served more than 23 million Americans last year fighting hunger, homelessness, substance abuse and more—all in a fight for good? Where can you help? Take our free quiz to find What's Your Cause and how you can join in today.