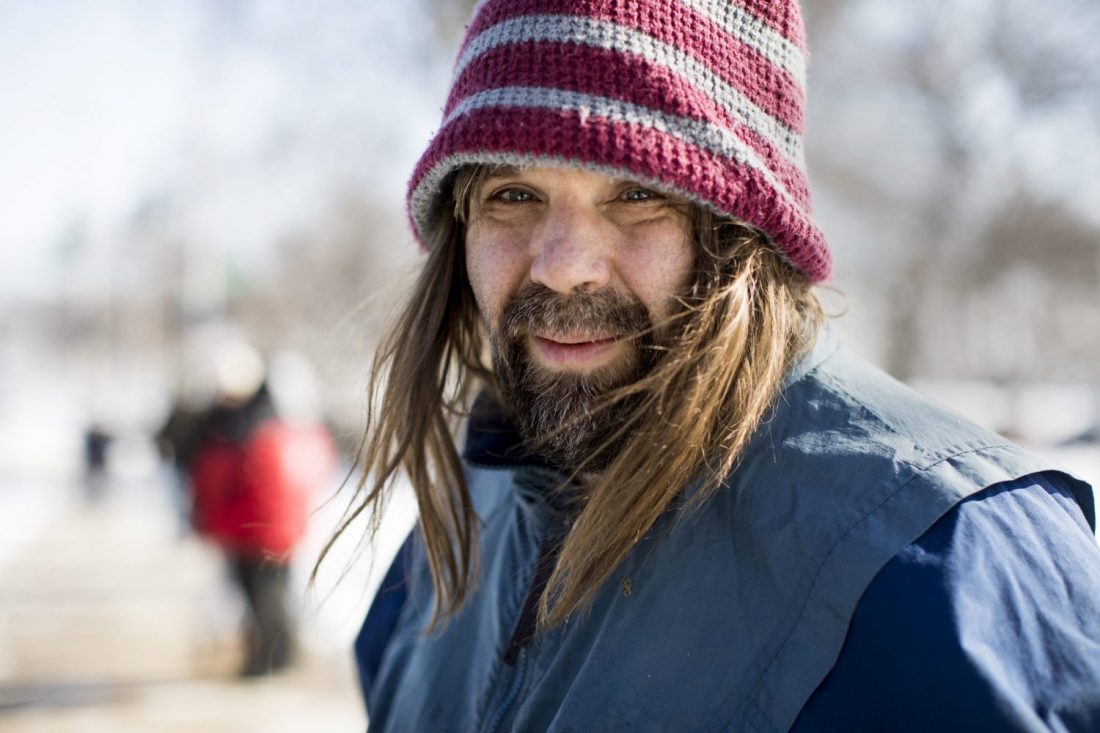 Harbor Light to expand continuum of care in San Francisco
A new pilot program will offer recovery services for up to three years.
In thoroughly evaluating the needs of the people of San Francisco, The Salvation Army realized it had to evolve its existing programs and services to meet them — especially when it came to addressing homelessness in the city. 
For the Harbor Light Center, this meant launching a pilot program beginning in April 2021 that will expand upon its existing six-month drug and alcohol rehabilitation program, giving 12-24 clients up to three years of substance abuse counseling, workforce development opportunities and transitional housing to better equip them for a life of sobriety.
"A lot of people relapse after finishing programs…within a year after finishing them because they just haven't developed enough life skills and gone through enough opportunities to make sobriety work for them," said Major David Pierce, Salvation Army Harbor Light Center Executive Director and Corps Officer. "What we hope for is a much fuller life experience. They'll be better positioned by extending and staying in a transition or a sober setting two to three years. They'll be sober, they'll have a job and permanent housing; those are the basic necessities of life." 
The Harbor Light Center's expanded pilot substance abuse recovery program is a direct result of The Salvation Army Western Territory's The Way Out Initiative — which aims to double the organization's impact on homelessness by 2024 across the West. 
According to the most recent San Francisco Homeless Point-in-Time Count, approximately 8,035 people are homeless in the city—up 17 percent from 2017. 
"One of the most prevalent things that we see is folks who are considered chronically homeless, they are suffering from alcohol and substance abuse," said Theo Ellington, Director of Homeless Initiatives and Community Development for The Salvation Army in San Francisco. "The dichotomy that San Francisco finds itself in is…that dollars are increasing in terms of the amount being spent on homelessness, but we also see that the number of homeless individuals are increasing as well. So the system is broken and we're hoping that The Way Out will provide a new approach at addressing the homeless crisis that we see each and every day here." 
Ellington acknowledged the vital role that The Salvation Army in San Francisco could play to make that happen. 
"The Way Out initiative is taking place across all of the 13 western states. And San Francisco really has a unique opportunity to change the landscape here locally, [and] also create a blueprint for the rest of the nation," he said. "When we did our strategic plan the past two years, we realized three of our greatest assets were the physical property we had here in the city, the ability to provide addiction treatment at a high level…and our deep history." 
This made the Harbor Light Center key to achieving the goal of the initiative. Ellington said the existing services at the facility accomplished getting people off the streets and into treatment. But the expanded pilot program would help keep them out of homelessness for the long haul. 
"Under the extended recovery program, that's where we'll add the wraparound services — [like] the workforce development — and give folks the tools to be stable and independent," Ellington said. "We want to provide a full continuum of care to take individuals from the streets to permanent housing." 
Just as the expansion to the Harbor Light Center's programming fits into The Way Out initiative, Ellington also believes that it fits into the overarching mission of The Salvation Army. 
"The Salvation Army is one of the largest providers of addiction treatment in the country, so this naturally fits into the mission. But what we're doing is enhancing the mission," he said. "We're adding on different elements of the program that allow us to respond to the current need of today." 
That present need is based on a cycle that many homeless individuals in the city are finding hard to get out of.  
"What we're seeing in San Francisco is this vicious cycle of addiction where an individual will go to a two to three-month immediate treatment program. And once the treatment program is over, they are then off-boarded to a housing unit or left to find their own housing with very little programmatic support," Ellington said. "If we expand that from six months to up to three years, folks will have a better opportunity to live a life of sobriety. If we wrap those services around individuals, we give them life skills, [and] we have them focus on workforce development, we think folks will have a better opportunity to exit homelessness." 
Pierce added that the extension to the Harbor Light Center's recovery services also contributes to The Salvation Army's commitment to changing lives. 
"Over the period of time a participant is here, you get to know them personally. They become people you share your life with. They share their life with you. They share their successes, their trials, their joys, and their hardships. They're people you want to see succeed," Pierce said. "It's about them. We come to work to serve them and love them." 
---
Do Good:
Discover more of

The Salvation Army's story

in transforming lives since its founding in 1865. 

Did you know The Salvation Army served more than 23 million Americans last year fighting hunger, homelessness, substance abuse and more—all in a fight for good? Where can you help?

Take our quiz

to find your cause and learn how you can join in today. 

See how you can get involved in the Fight for Good

with The Salvation Army

.