Happenings in Switzerland
Overseas Western Territory officer gives an update.
By Kurt Burger, Commissioner
The article below provides the full version of Commissioner Burger's comments, which were summarized in "Taking the Challenge," in the July 15 New Frontier (Vol. 29, issue 12).
Commissioners Kurt and Alicia Burger are territorial leaders for the Switzerland, Austria and Hungary Territory.
My wife and I just returned from Vienna where we opened "House Erna," a brand new facility for 60 "special" men and women—our people—who have reached the end of the societal spectrum. It is a home for those who most likely will never integrate into society and are unlikely to engage in gainful employment. It is named after an officer who spent many years in Vienna, quietly ministering to countless people, selling the War Cry, and helping prostitutes find a better life. She was active almost to the last day of her long life—truly a Viennese "Mother Theresa."
A similar milestone was reached in Budapest, Hungary: our new 40-bed shelter for battered women—an increase from 14 beds in the old facility. In addition, we thank God for four new cadets in Hungary. They will be the pioneers opening one or two new corps in a year or two.
One more thing: the Hungarian parliament is debating a bill that would redefine what constitutes a church. For instance, one element of the new definition would insert a floor of 1,000 members before a "religious community" can be "elevated" to church status. Being aware of how difficult it is to make Salvationists, we would not be able to satisfy this requirement for some time, or we would have to do some redefining ourselves in terms of what it means to be a member of The Salvation Army.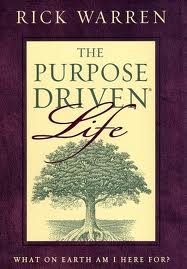 Switzerland just completed a 40-day study of Rick Warren's book, The Purpose Driven Life, with 90 percent of the corps participating. This resulted in the addition of several new small group Bible studies as well as several new Salvationists.