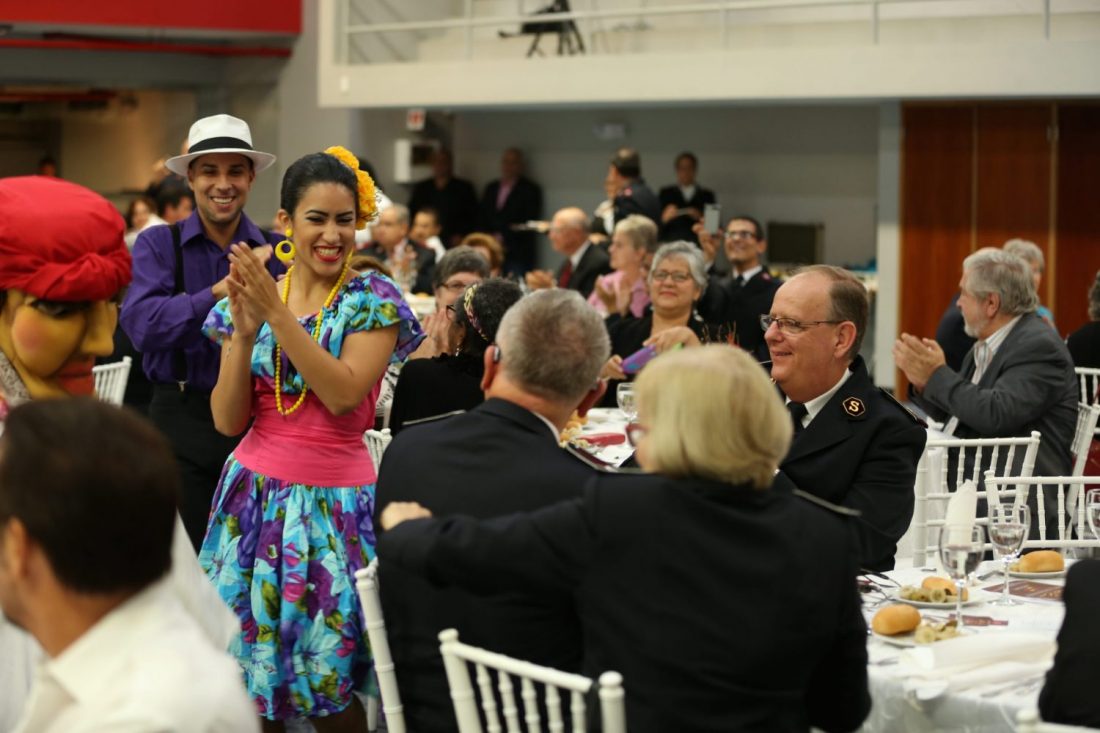 General visits Puerto Rico and Virgin Islands Division
Gathering marks the first visit of the international leader in over 50 years.
By Cheryl Maynor, Lt. Colonel –  
The USA Eastern Territory Puerto Rico and Virgin Islands Division held a daylong gathering for General André Cox, the first Salvation Army General to visit the island of Puerto Rico since 1964.
The General's visit comes after consecutive trips in mid-August to Cuba—which hosted the "Touched by His Glory" Congress—and the Dominican Republic.
Cox began his day by speaking to various members of the Puerto Rican press at the San Juan Central Corps. He talked about his personal aim when he took office, which was to gain a broader understanding of the challenges and opportunities and to increase The Salvation Army's presence in the world. "It's important to come and see the reality of what's going on in places like Puerto Rico," he said.
A luncheon held in honor of the General featured traditional Puerto Rican cuisine and lively salsa music and dancing. The Hon. Jaime Perelló Borrás, speaker of the Puerto Rico House of Representatives, presented the General with an official House of Representatives Resolution. The General then participated in the divisional officers councils and commended the officers for their hard work.
The day ended with a divisional rally at San Juan Central Corps, where Cox made a special connection with the corps and its members. With the help of translation headsets, every person in the church could hear and understand his message, regardless of their native language.
Cox also conducted the enrollment of 30 men, women and children from the division as he welcomed them to their new role of service for God as Salvation Army soldiers and adherent members. "You are all signs of God's love and blessings," he said. "Each one of you is unique in the eyes of God. No matter your age, this is the first step on a journey, and it will be exciting to see what he does through all of you."