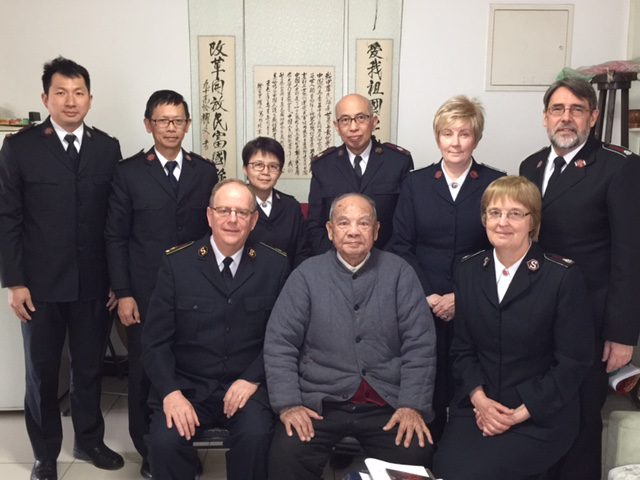 General visits China
Visit the first of a serving Salvation Army General to mainland China
By Wendy Swan, Lt. Colonel –
As part of the Hong Kong and Macau Command's celebration of 100 years of ministry to Chinese people, international leaders General André and Commissioner Silvia Cox spent six days in mainland China.
At the invitation of the China National Christian Council, the Coxes—supported by command leaders Lt. Colonels Ian and Wendy Swan—held meetings with Shanghai Christian Council, Beijing Christian Council and the State Administration for Religious Affairs of the People's Republic of China (SARA). Each council affirmed The Salvation Army's historic and present contributions and roles within China, with particular appreciation for its practical expressions of Christian faith within communities.
The Coxes toured a renovated building, which used to serve as the Northern China Territory headquarters, ahead of its opening as worship space for the Beijing Christian Council. Historic narratives of Salvation Army meetings held in this particular building made this chapter of Salvation Army mission come alive for the visitors and local representatives.
At the invitation of Senior Pastor Liu Cuimin from the Chong Wen Men Church of Beijing, the General preached holiness messages in two separate services—each attended by more than 1,000 people.  
The historical significance was poignant in a meeting between the General and the last surviving officer to have been commissioned in mainland China, Lt. Li Yao Wen, 97. Li spoke passionately of his love for the Army and proudly showed the General a photo of himself in full uniform at his commissioning.