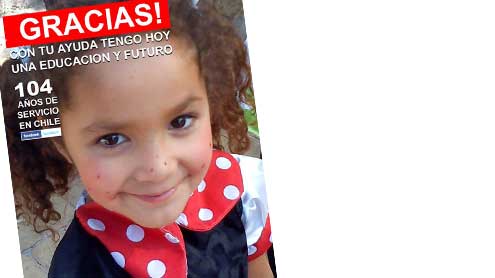 Fundraising campaign launches in Chile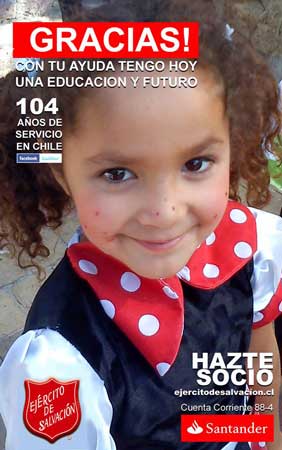 Money raised will benefit social service projects.
The Salvation Army Chile Central Division launched a campaign to raise funds for current and future social service projects.
"Chile has proved to be a prosperous nation, but there is still tremendous need in its poor communities," said Major Hernán Espinoza, divisional commander for central Chile. "The overall financial support for The Salvation Army, as well as other organizations, has reduced significantly, leading us to create local donation campaigns."
The Salvation Army is seeking to re-establish its image as the leading social services organization in the nation, funding projects to support work in education, emergency preparedness, homeless outreach and housing.
According to Fernando Villegas, divisional development director, volunteers and personnel took to the local streets and metro stations to pass out flyers and spread the word about the fundraiser. Posters, bus rolling ads, and billboards promoting The Salvation Army campaign will be visible around the region, and the division is using social media as a tool for promotion.
"This campaign will allow us to strengthen our donation base and refresh the public on the work of The Salvation Army in Chile," Villegas said.
Salvation Army officers, members of the Evangelical Church of Chile, and assessment boards from the cities of Santiago and Valparaiso recently met to celebrate 104 years of The Salvation Army in Chile.
"Throughout its 104 years of service in Chile, The Salvation Army has been reaching out to the community humbly and efficiently, and has been recognized as a historic and important organization for the country," Espinoza said. "However, there are few people that know what The Salvation Army actually does, and this campaign will help change this."