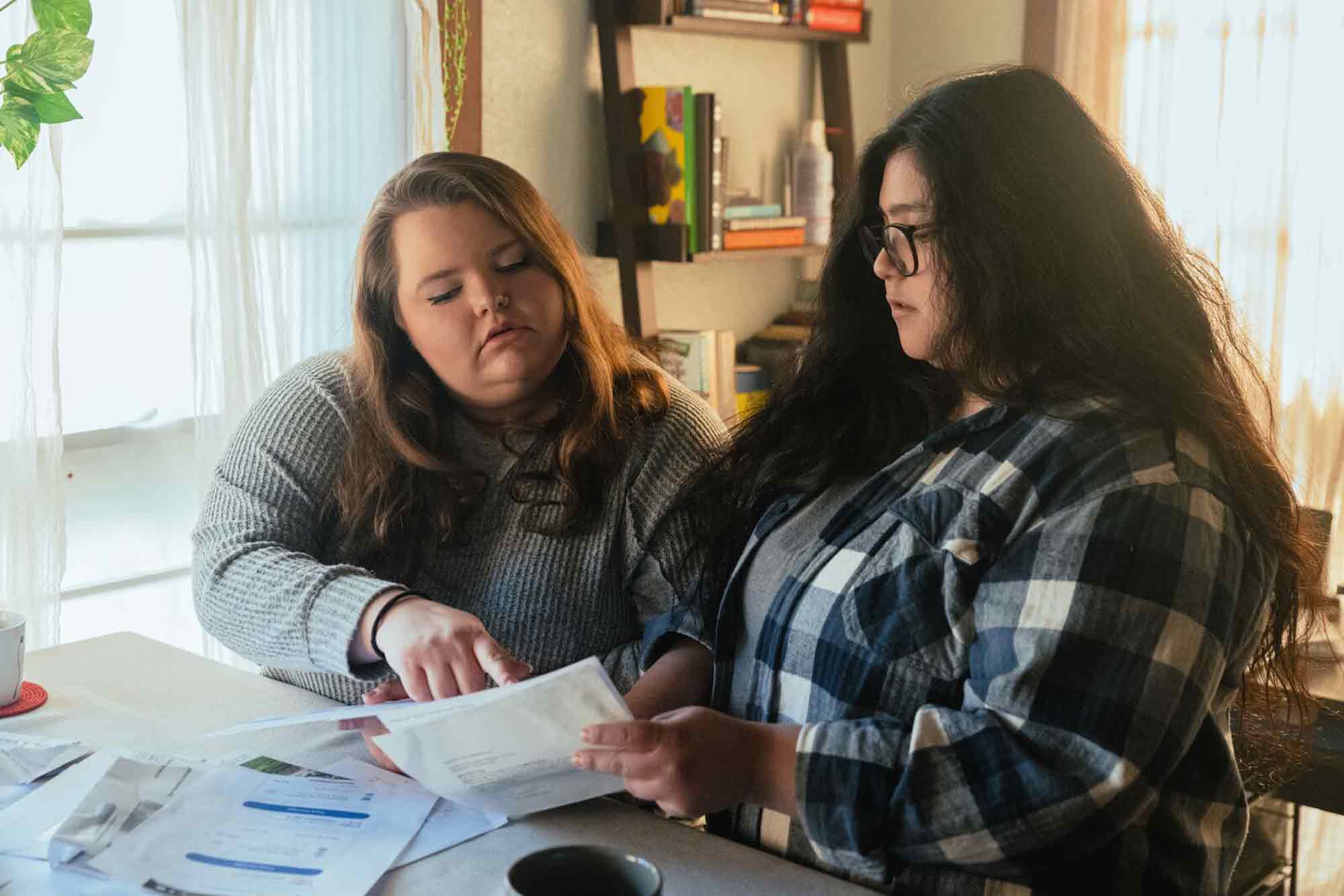 Special anti-poverty course in Boise benefits from a special teacher
"Getting Ahead in a Just Gettin' By World" is transforming the lives of participants.
When Boise, Idaho-based Salvation Army Family Services Case Manager Kira Hurt starts her popular anti-poverty class, she asks a question: What does "getting ahead" mean to you?
"Even though it's a group class with readings and homework, it's really designed to be more like a discussion around the kitchen table," Hurt said. "By sharing experiences of poverty, participants can start to imagine future stories and work on goals to get there."
The former teacher-turned-social worker started teaching the free ongoing 13-week class, "Getting Ahead in a Just Gettin' By World," in January, and has already seen how it can help transform lives. Now in its third session, the class meets every Wednesday night for two hours at the Boise Corps. Childcare is provided, as well as dinner and course materials, and Hurt supplies useful incentives, such as laundry detergent, for participants from the food pantry or local stores. She currently has 17 students, mostly women, participating in the class.
Hurt was initially inspired to be trained to teach the class after studying the work of Dr. Ruby K. Payne, co-author of "Bridges Out of Poverty," during her graduate studies. Payne's co-author, Philip E. DeVol developed the workbook that gives the class its name and provides the framework for its lessons. Hurt was trained to teach the course by studying with DeVol himself.
It's been a natural fit with the larger Salvation Army Pathway of Hope initiative, said Major Thomas Stambaugh, Boise Corps Officer, who added that the class also benefits from the compassion and care Hurt brings to the table. Participants can learn more about job training and other services The Salvation Army offers through the class, or it can serve as a supplement to those who are already receiving case management through the Pathway of Hope program.
"It's always great to see when a well-written curriculum can jump off the pages and inspire and motivate our clients to move from the circumstances they're in and move to self-sufficiency," he said. "The overarching support and case management from Kira also shape this into a program that participants want to be part of and be successful."
From hopeless to "aha!"
The "Getting Ahead" class is focused on breaking the cycle of intergenerational and situational poverty by building resources for a better life, taking participants (called "investigators") from struggling to get by and living in a state of crisis to getting ahead and writing their own future story, which includes setting long-term goals, removing barriers and leveraging resources.
Through investigations, readings, discussions and hands-on activities designed to look at the driving forces behind—and, importantly, the behaviors—of different economic classes, participants gain a new mindset and understanding of the world of poverty. Hurt emphasizes that participants are experts in their own lives, and encourages them to share their own unique stories of how poverty has impacted them. Relationships are built as they discover new skills, hidden rules, resources, as well as ways to change and problem-solve to create stability.
One of the most important "aha!" moments that can happen is when participants investigate how they spend their time. "I'll ask them to estimate how much time they spend doing basic activities—and then they'll track how much time they actually spend," Hurt explained. "They're often surprised by their findings, but that's just one aspect. We also talk about things like budgeting, social support and mental health."
She said that depression is pervasive in those experiencing poverty, especially in low income single mothers, and emphasized that connecting with others is part of what makes the group aspect of the class particularly impactful.
"People were isolating a lot—and there was a lot of loneliness throughout the pandemic," Hurt said. "As we've moved away from COVID, people have been excited to be in the class and with other people who understand. They have a lot of compassion for each other."
For Stephanie Lynch, a graduate of the program, she's seen that compassion impact not only her finances, but her health, confidence and self-esteem. "Every area of my life and my family's life improved by taking the class," she said.
After completing the 13-week class, graduates can expect to have a personalized plan to lead them to self-sufficiency and the future story they wish for, Hurt said, adding that as the cost of living continues to rise, there's a growing need to help support those suffering in the community. In addition to continuing to teach the course at the Boise Corps, she hopes to expand the offering to other local organizations and potentially take the course "on the road" to other community spaces, such as public libraries, shelters or domestic violence agencies.
She also hopes to bring in expert guest speakers to provide information on topics such as budgeting and repairing credit.
But it all starts with reaching out for help. "The most important thing is to take that first step," she said. "It can truly be life-changing."
---
Do Good:
There is a place for you in The Salvation Army. See more in our annual print edition, "A Place of Belonging."
You've probably seen the red kettles and thrift stores, and while we're rightfully well known for both…The Salvation Army is so much more than red kettles and thrift stores. So who are we? What do we do? Where? Right this way for Salvation Army 101.
Get on the list for Good Words from the Good Word and get a boost of inspiration in 1 minute a day with a daily affirmation from Scripture sent straight to your inbox. It's an email to help you start your day with goodness.