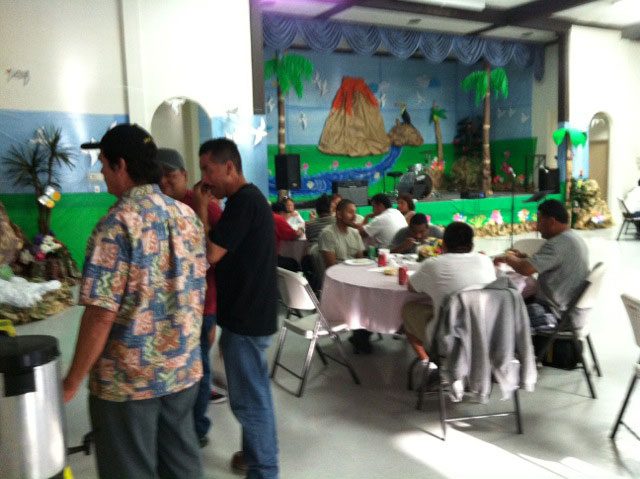 Freddy, an OC614 Success story
By Mickey Jordan – 
The first time I met Freddy his eyes were red, clothes were worn and his No. 1 concern was finding a job and a place to stay. He had been in America for only a couple of days and he was scared to sleep on the streets.
That particular night someone had told him that he could get a hot meal at the Santa Ana Corps during an OC614 Gathering. After we ate, he told me how things were rough back in Tijuana with his family. He had suffered from a meth addiction and at the time he was not on speaking terms with his wife. They fought and he had left.
From our first conversation he conveyed that he missed his family desperately. His goal in coming to America was to find work, reconcile with his wife and kids, and eventually move them here. I told him that the Hospitality House could offer him a place to stay while he tried to get on his feet. That weekend he moved in to the center and within three days of being in America he got a job.
Since that time Freddy has found an apartment, started serving at our OC614 Gathering, and is regularly attending service at the Santa Ana Corps. While at the Hospitality House his wife started talking to him again, and when he moved out she came with their kids to visit. Even though she was a nonbeliever, Freddy invited her to come to the Santa Ana Corps on Sunday. The sermon moved her that day and she gave her life to Jesus. The corps invited them out to lunch and Freddy told me he had never felt so loved.
Please pray for Freddy as he continues to serve the Lord, reconcile with his family, and seek a higher paying job. Pray that all of us here in Orange County can persevere in our faith, as we continually aim to show Christ's love to those who are on the fringes.