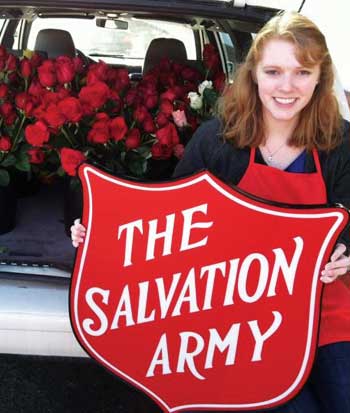 Flowers of Hope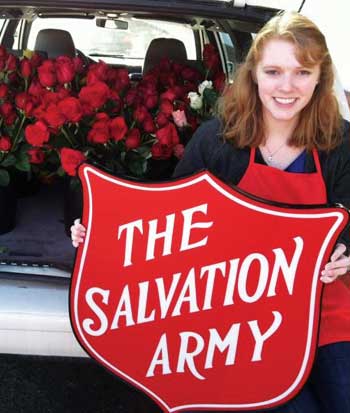 New program delivers flowers to provide comfort.
The Salvation Army of Johnson City, Tenn., launched an innovative volunteer program called Flowers of Hope. The program—which thrives on the dedication of volunteers—collects and recycles fresh flowers donated from area stores such as The Fresh Market, Kroger's and Food City that are deemed past their sell date.
Every week, Salvation Army volunteers take these unwanted flowers and turn them into bouquets for the tables at The Salvation Army's Center of Hope kitchen and shelter in Johnson City. In addition, the arrangements are delivered to area hospitals, nursing homes and other various locations where people are in need of comfort and encouragement.
The new program has delivered more than 3,000 bouquets and has seen more than 4,000 volunteer hours logged since it began in March 2012. The dedicated volunteers range in age with strong participation from East Tennessee State University students.
Since last March, The Center of Hope has served nearly 90,000 meals to individuals in need.
To volunteer call (423) 926-2101 or email Lainey_Howard@uss.salvationarmy.org.