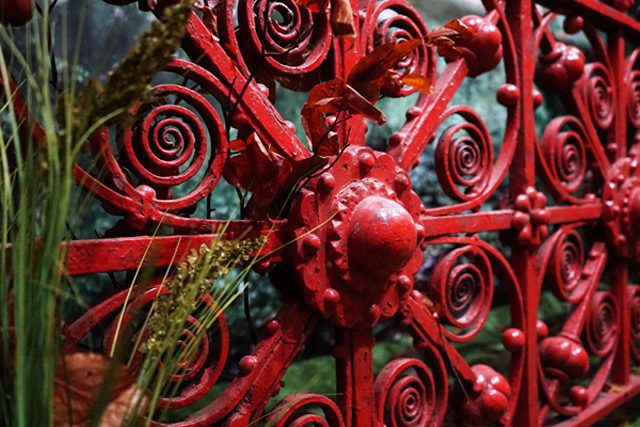 First Strawberry Field graduates honored
The facility has a long-standing connection with young people in Liverpool.
After 15 months, the initial cohort of the Steps to Work program at Liverpool's Strawberry Field has graduated, with one trainee even securing a job offer. 
Steps to Work reaches out to young adults with learning difficulties or other barriers to employment through a training hub on the lower ground floor of Strawberry Field—owned by The Salvation Army and originally made famous by The Beatles.

Thanks to a partnership with the City of Liverpool College and the investment of local businesses and organizations, Steps to Work offers a 12-18 month program that combines education and work placements to ensure trainees are truly work ready. Through the program, trainees spend time on a work readiness course, which aims to provide them with the tools they need to gain independence, discover their potential and learn skills that will help them in the world of work. After this, trainees are encouraged to experience three separate work placements with support from their own dedicated work coach.
Across the U.K., only between 6-7% of working age adults with learning disabilities are part of the workforce. Steps to Work removes these obstacles, encouraging young people to reach their full potential.
"Working with our young people within the Liverpool City Region is both inspiring and rewarding," said Alan Triggs, The Salvation Army's Steps to Work program manager. "Seeing our trainees grow and develop in terms of confidence, belief and self-esteem is truly amazing. As cohort one start to enter the world of work and gain more independence, the spirit of Steps to Work is truly realized."
The graduation ceremony was led by the Steps to Work team alongside Mission Director, Major Kathy Versfeld. Each trainee received a certificate of graduation from Strawberry Field Honorary President, Julia Baird. The work coaches also shared with the 50-plus guests how each trainee has grown throughout the course of the 15-month program.
Notably, after completing Steps to Work, one trainee has already has a job lined up. Through the program, Chris Higginson, 22, has worked in three theaters in the Hope Street area of Liverpool; the Unity, Hope Street Theatre and the Everyman. Higginson has now been offered a job as an usher and general theater assistant at the Everyman and will take up his new position over the next few weeks.
"The Steps to Work program is brilliant. I love it and I really enjoy taking part; it has helped me 100 percent," Higginson said. "I'm a lot happier and more confident in myself now and that is all thanks to the program and the support that the work coaches have given me.

"I'm so happy that I've got a job, especially working at the Everyman because I like drama that much, it's great being involved in it all like the shows and everything; I'm really made up. I've wanted to get a job for years."

Beyond that, two trainees will complete an apprenticeship with a local nursery and another trainee is now a permanent volunteer at Strawberry Field.