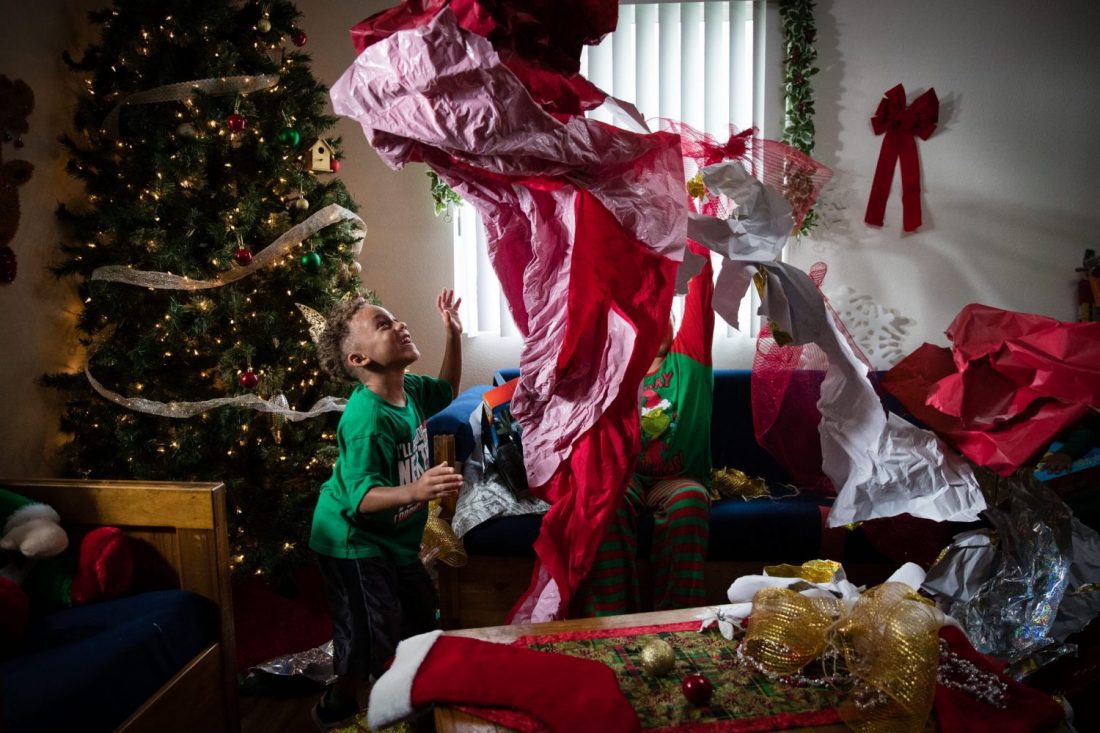 First-ever Virtual Do Good Expedition gathers do gooders this Giving Tuesday
It's a year like none other and this Giving Tuesday is no exception. So, to mark the occasion and celebrate giving and goodness, Caring hosted the first-ever Virtual Do Good Expedition.
The online gathering brought together people who care about giving and goodness to have fun, spread some Christmas cheer, and extend an invitation to belong to The Salvation Army's rescue Christmas team by giving.
Giving Tuesday is a global generosity movement celebrated each year on the first Tuesday after Thanksgiving. It started in 2011 as a response to the consumerism of Thanksgiving weekend and the Black Friday/Cyber Monday frenzy. Last year, nearly $2 billion was given to organizations around the world. And this Giving Tuesday, Dec. 1, again, people are taking action to support causes they care about.
If ever there was a year to give, this is it. And how fun is it to think about people all across the world collectively giving today?
Whether you attended the Virtual Do Good Expedition live or not, here's a recap to help you experience (or relive) all that the event held. 
The Do Good Dash
We've spent a lot of time on Zoom this year, but I'm guessing you haven't had to race around your house … until now. This is an interactive effort to see how many good actions you can do at home in the next 10 minutes. It's not too late to join in! With each new challenge, get up and complete it at home (or wherever you are). Are you ready? 
1. Complete one act of service for a family member or for your home. You could: make your bed, clean up some toys, throw the trash away, Lysol wipe the doorknobs…Do something!
2. Give $10 to The Salvation Army either by asking Alexa to "donate to The Salvation Army" or by texting "KETTLE" to 91999.  
3. Find a card or piece of paper and write a Christmas greeting to a 2020 hero—a nurse, a policeman, a grocery store clerk, a mailman. You could also consider writing to a Salvation Army officer currently serving overseas. 
4. Subscribe to the Do Gooders Podcast and listen in as guests share all kinds of ideas and inspiration on doing good, including the current season all about Savoring Simplicity this Advent. So, open your phone and head to your podcast app. Search "Do Gooders Podcast" and hit subscribe. Bonus for also rating the podcast while you're there! 
5. Head to your closet and find a clothing item to donate to The Salvation Army this week. Find the donation drop-off site nearest you at satruck.org.
6. Finally, share with a friend or family member an invitation to join in Giving Tuesday. Simply copy and paste in a text or email to someone you know the following: 
Hi! It's Giving Tuesday and I'm on a do-good dash. (Tell you more later). Right now, will you join me in helping The Salvation Army rescue Christmas? A gift of just $10 provides a meal every day this week to a neighbor in need. Head to caringmagazine.org/kettle and give now; I'll consider it my Christmas gift!
Introducing Rescue Christmas
This year, The Salvation Army is out to Rescue Christmas in an effort to meet the unprecedented need this holiday season.
We know the red kettle fundraising effort is threatened this year in the midst of COVID-19, and yet the need is greater than ever. In fact, a recent study by Columbia University showed that nearly 8 million Americans have fallen into poverty since May. 
Based on the increased service we've already provided this year, The Salvation Army expects to serve up to 155% more people this year with Christmas assistance.
Quite simply, we need more time, and more help, to raise the needed funds. We need to rescue Christmas.
Take a look.
Test your Christmas carol trivia
If we were at an in-person event, we'd sing a Christmas carol or two. But to save all of us from singing on our own at home, we are instead bringing you carols via trivia. Written by one of our favorite singers and choir leaders, Matt Woods, this list of 10 questions was a race to the finish while listening to Matt's rendition of "The Singer." 
Try your hand at the trivia challenge here and listen in as Matt sings.
The first to complete the challenge received lifetime access to Schultz Photo School's The Photo Fix, the no. 1 online photography course for busy parents to learn how to take pro-quality pictures of their kids (see more below). But because everyone who took up the challenge (including you!) tried your best, everyone won access to the Schultz Photo School Tiny Photo Course for Parents! It's five tiny (but mighty) secrets to take better pics of your kids forever.  
Recording the podcast
I can tell you about Rescue Christmas, but how does it translate to what The Salvation Army is doing in communities? To help answer that, I invited three friends to share more from their perspectives in this surprise, bonus episode of the Do Gooders Podcast.
Listen in to learn more about what The Salvation Army is doing now to rescue Christmas.
Advent devotional
Finally, Lt. Erin Wikle, a Salvation Army officer currently serving in Santa Monica, California, shared a devotional thought from the Caring Magazine Guide to Advent for Families. 
"Jesus is the cure, solution, our resolve, our good news!" she said.
If you haven't yet seen this resource, it's a simple, day-by-day guide and countdown calendar for an unhurried, meaningful Advent with your family. As our party favor for attendees (live or recap!), get the free downloadable guide and start using it today. 
Will you join the team?
We're asking everyone to be part of rescuing Christmas by giving today at caringmagazine.org/kettle.
Give $10 to provide a meal every day this week for a neighbor in need.
Give $27 to provide a night of shelter to someone in need.
Give $50 to provide gifts to a child in need this Christmas.
Give $100 to provide 80 meals to people experiencing hunger in your community.
When you give at caringmagazine.org/kettle, the money you give stays in your community to help The Salvation Army assist your neighbors.
And I want to personally thank you for giving today on Giving Tuesday—and beyond. 
Gifts galore
Thank you, also, to these generous sponsors who gifted lucky attendees at the live, virtual event everything from a new planner to a new pre-lit Christmas tree. (These would also make great Christmas gifts for those on your list!) The giveaways included:
Thank you for being part of the Virtual Do Good Expedition via this recap. Please join in now and keep the giving going at caringmagazine.org/kettle.
And until next time, keep on doing good. 
Merry Christmas!
---
Do Good:
Learn more about how you can help The Salvation Army make Christmas possible for those in need at

RescueChristmas.org

.

Find volunteer opportunities near you by visiting

volunteer.usawest.org

.

Did you know The Salvation Army served more than 23 million Americans last year fighting hunger, homelessness, substance abuse and more—all in a fight for good? Where can you help?

Take our quiz

to find your cause and learn how you can join in today.