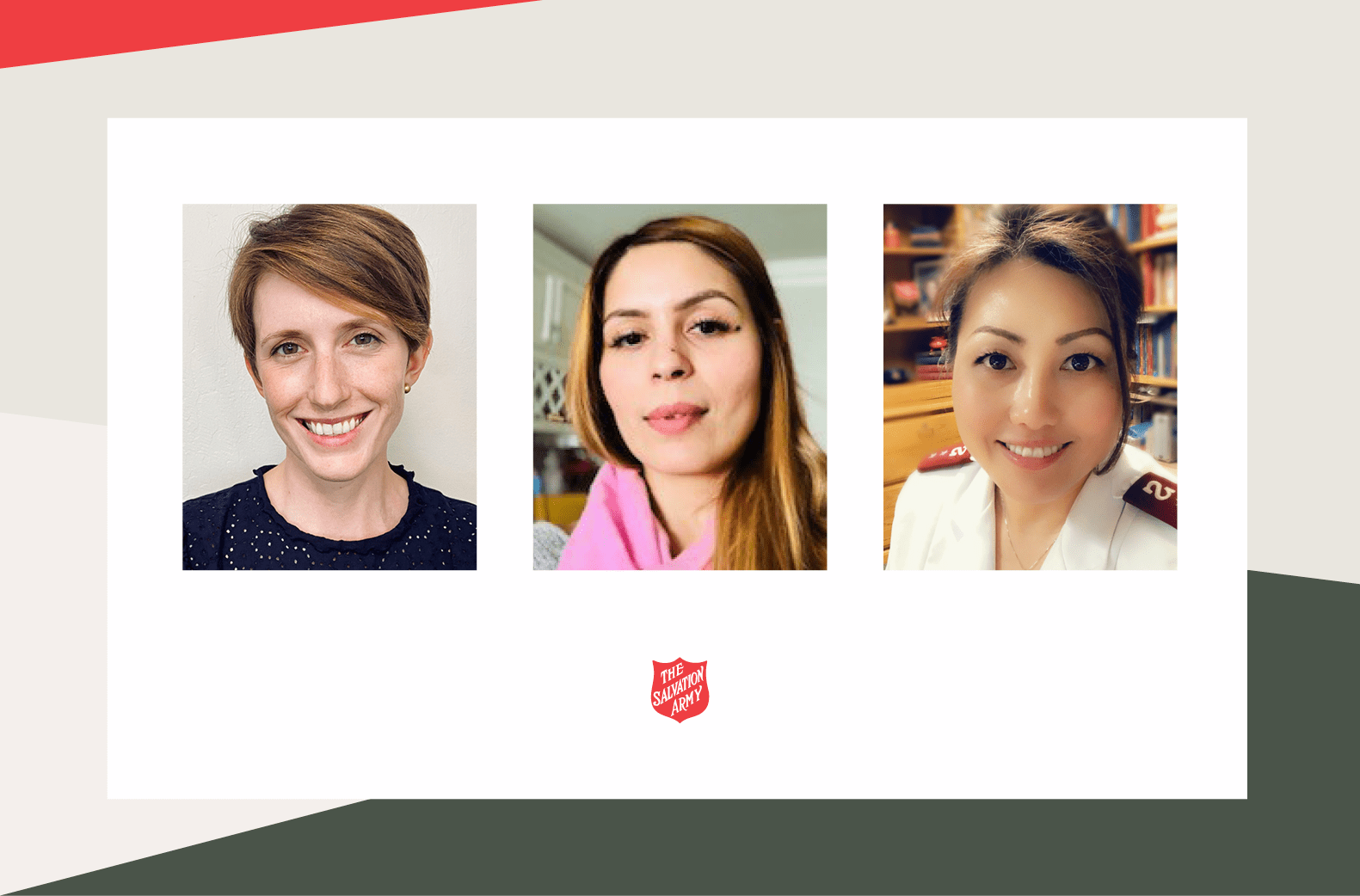 BONUS: Behind the Scenes with The Salvation Army this Christmas
That's right! This is a special, bonus episode from our live event on Giving Tuesday—the Do Good Expedition.
Thank you so much to each of you who joined us! If you didn't, you might not be on our email list, so be sure to sign up now to see all future invites.  
Each year on Giving Tuesday, people all around the world take action to support causes they care about. And after the year we've had, it's really nice to think about all the good that can come from that collective action.
Of course, when you give to The Salvation Army, you support all kinds of causes, like helping those experiencing homelessness, feeding the hungry and buying Christmas gifts for kids who need a little joy this holiday season.
As part of our event, we recorded a special episode of this podcast to take you behind the scenes of how The Salvation Army is rescuing Christmas in three communities and from three different vantage points.
So allow me to introduce to you today Captain Kristy Church, Salvation Army Corps Officer of the Roseburg (Oregon) Corps; Jhoana Hirasuna, Social Services Director of the Pasadena (California)  Tabernacle Corps; and Sam Jarosz, Public Relations Director in the Del Oro Division, based in Sacramento.
Show highlights include:
What needs are different this year compared to other years: Expended food services to families, 120 a month to 450 families and over 1,300 individuals in Pasadena; 800 families in Roseburg; finding grants to help with financial assistance; 169 students with new clothes  

The Rescue Christmas campaign: A rallying cry from The Salvation Army to the community during this holiday season

Biggest challenge going into Christmas and Salvation Army's response: Keeping everyone safe, registration process; changes that have come with COVID-19

Volunteer opportunities and what they look like

What is being done to help those affected by pandemic and fires: Used grants for COVID-19 assistance; Partnered with Red Cross to provide meals to those affected by fires; Partnered with United Way to help cover the cost of the meals  

Captain Kristy Church, Johana Hirasuna, and Sam Jarosz's wishes for Christmas: Safety and health for everyone; to come out stronger and more gracious people; for all to know that The Salvation Army is there for those who are struggling 
See more about The Salvation Army's red kettles:
Good words from our guests in this show:
"Time and time again the story is, 'I really never thought I'd find myself needing this service' because things have been so difficult." –Jhoana Hirasuna
"Because of the pandemic, more people than ever are in need. They need food, they need shelter, they need to feel loved." –Sam Jarosz  
"For the first time in 130 years, The Salvation Army has actually started its holiday fundraising campaign early in order to meet those basic needs and also to bring people hope." –Sam Jarosz
"Through these gifts, we are showing them that they are loved, we care for them, and we'll be here for them no matter what." –Sam Jarosz
"That means a lot more work involved but we are hoping this really still feels special for them." –Captain Kristy Church
Additional resources:
Download this episode wherever you get your podcasts. Find show notes for this episode and more at caringmagazine.org/podcast. Connect with The Salvation Army near you here.
[button color="yellow" size="normal" alignment="none" rel="follow" openin="newwindow" url="https://podcasts.apple.com/us/podcast/the-do-gooders-podcast/id1462063355″]SUBSCRIBE AND LEAVE A REVIEW[/button]