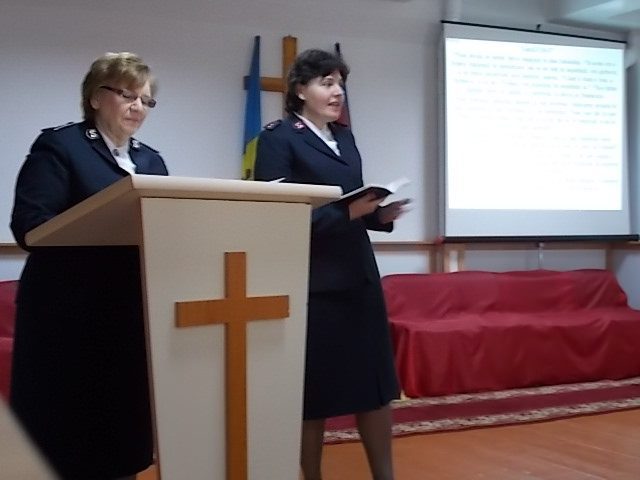 European representatives consider anti-human trafficking priorities
Representatives from Salvation Army territories, commands and regions across Europe recently met for a conference attended by members of the European Anti-Human Trafficking Network in Chișinău, the capital of Moldova.
Commissioner Nancy Roberts, world secretary for women's ministries, gave a keynote message about some of the international issues that lead to and result from human trafficking, and shared initiatives conducted by The Salvation Army worldwide.
The conference covered "'Mutual Resourcing" and "Bilateral Cooperation," along with a training and information session presented by the La Strada movement to recognize signs of trafficking. Attendees also had the chance for theological reflection, and were invited to consider the two top anti-trafficking priorities for their area in the coming year.
Roberts, with Colonels Rodney and Wendy Walters, territorial leaders in Eastern Europe Territory, and divisional leaders and network delegates, traveled 45 minutes into the Moldovan countryside to share worship at Orhei Corps.
She spoke about Jesus being aware of people that others might just bypass or ignore, and an occasion when he healed a woman on the Sabbath, despite opposition. Roberts explained that followers of Christ should be available at all times to offer help and hope to people in need.
A ready response at the mercy seat followed her words of challenge, and the meeting closed with the rousing song "I'll Go in the Strength of the Lord" before corps members and guests joined together for a time of fellowship.