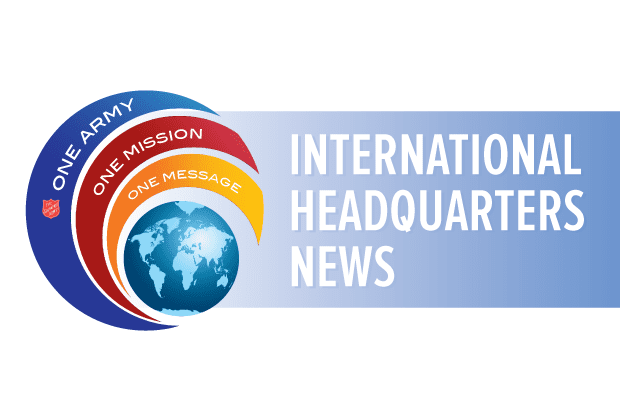 Salvation Army European communications professionals meet in Prague
Thirty-seven delegates from 14 countries—representing the communications work of 11 Salvation Army territories and commands from across Europe—are meeting in Prague, Czech Republic, to network, share best practice and build synergy. The European Communications Network (ECN) is one of several networks overseen by The Salvation Army's Europe Zone.
"The networks are vitally important to The Salvation Army in Europe," said Lt. Col. Jonathan Roberts, under secretary for Europe at International Headquarters (IHQ). "The Communications Network brings together communications and fundraising professionals with the common goal of building the brand and strengthening fundraising programs. All this is to support the Army's mission."
The Netherlands and Czech Republic Territory is hosting the annual event, which is moved around Europe. Lt. Col. Marion Drew, communications secretary for the United Kingdom Territory with the Republic of Ireland, is this year's ECN chairperson.
Delegates are covering such topics as developments and trends in social media, effective marketing of fundraising initiatives, campaigns and apps, and are visiting thriving Salvation Army projects in the Czech capital.
"Global communications are continuous, and the opportunity to build relationships and cultivate a common understanding of how and when we communicate is exciting," said Major John Murray, IHQ communications secretary and literary secretary.
The ECN meeting concludes March 12.