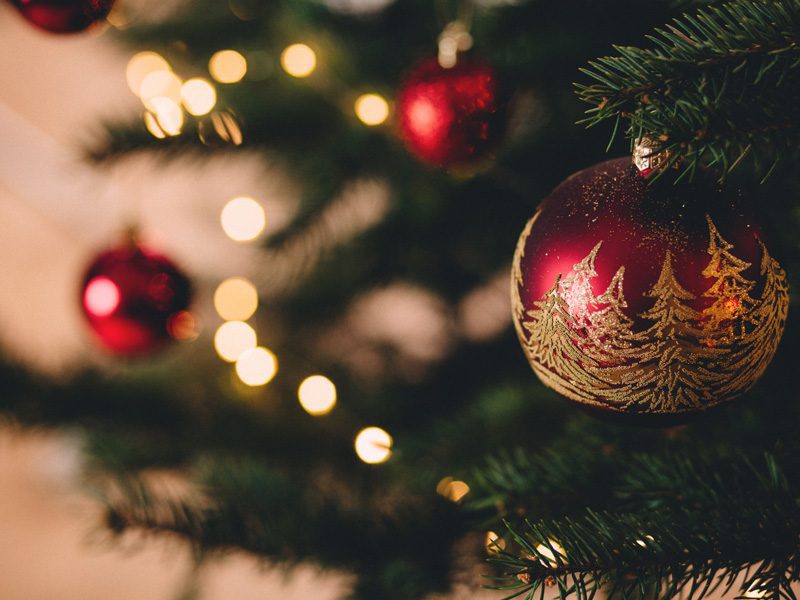 Embracing the Christmas spirit of connectedness
There's something about Christmas that brings people together — families, friends and even people who don't know each other.
When I was a kid, one of my favorite holiday memories was when my parents would drive through neighborhoods on the way home so my brother and I could admire all the pretty holiday lights and decorations with them as we sang along to Christmas music.
There was nothing shifting our focus away from that moment. It was just the four of us laughing, bonding and enjoying time together that we will never forget.
It's important to seize the kind of opportunities that present themselves this holiday season and embrace the spirit of connectedness that comes with them.
Here are some ways to feel more connected:
Be present with family
Don't let distractions get in the way of immersing yourself in the traditions and festivities of the holiday season with your family. Take this time to really bond together and make memories that everyone will be able to look back on with joy. Challenge yourself to really be present this Christmas in all the moments you share with your family and loved ones.
Instead of recording your children making a gingerbread house or decorating holiday cookies, put the phone down for a bit, and get creative with them.
Take a break from gift shopping, and surprise your parents with an impromptu holiday movie night. Watch a movie you used to always watch with them during Christmas time when you were growing up. Because, truth be told, this precious time you're spending together is more important than any present you could give them.
Make memories with friends
Christmas also brings opportunity to spend time with friends, especially with those you haven't been able to see in a while.
The holidays tend to be a time when you and your friends are at the same place at the same time. Take advantage of this and make plans with your friends.
Plan a holiday party complete with festive decor, food and activities to add to the many memories you have already shared together.
Use this time to really catch up and listen to what's been going on in each others' lives, and reflect on all of the special moments you have spent with one another throughout the years.
Cherish this much-needed time with your friends, and vow to continue being there for one another, not only during Christmas, but every day so you have a support system to get you through all of life's obstacles.
Share experiences with new people
Get out of your comfort zone this Christmas season to meet and help others.
Consider spending time in the community volunteering at local holiday food drives or community dinners to make the holidays brighter for people going through a rough time. You can also spread some Christmas cheer at a nursing home and connect with people who may not have anyone to celebrate with.
Be someone who listens to people needing hope this Christmas season, so they don't feel so alone during a season where they may feel the loneliest. This may lead to the start of friendships that can change both their life and your life for the better.