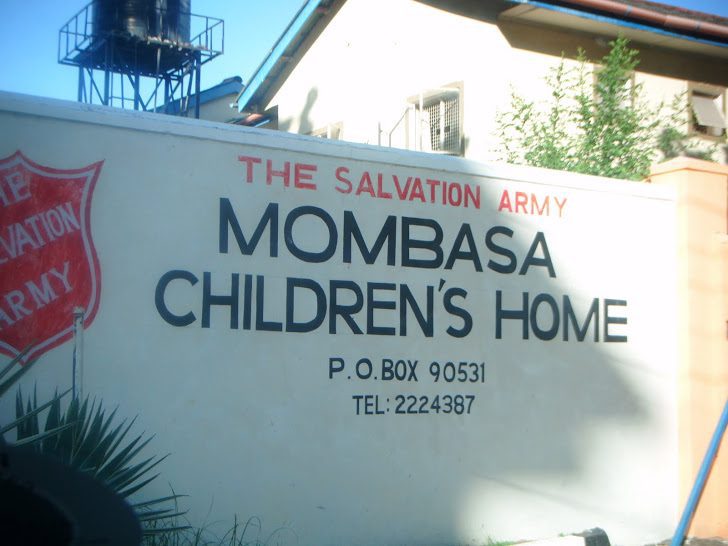 Mombasa Children's Home kids learn IT skills
Computer literacy training partnership in need of computers
A lone, unused computer at a Mombasa, Kenya, academy spurred computer literacy training for kids at The Salvation Army Mombasa Children's Home.
Located in Kizingo—in The Salvation Army's East Kenya Territory—the Mombasa Children's Home houses 64 children, ages 3-17. Established in 1985, the home cares for orphans and vulnerable children.
Fatema Hassanali is a student at Aga Khan Academy, Mombasa, which educates 6- to 18-year-old students. The academy is part of the Aga Khan Development Network of residential schools spanning from Africa and the Middle East, to South and Central Asia. 
Hassanali had previously participated in a reading project at the Mombasa Children's Home, and when she noticed an unused computer in the home's library she recognized its potential for the kids. She joined with Pooja Hira and Saima Hasham to hold Saturday classes for the older Mombasa Children's Home residents at the AKAM computer lab.
"The children are very devoted and don't want to miss a class," said Major Francis Nganda, Mombasa Children's Home manager, who always made sure the children had transportation to the academy for the training. "It is a good training for their future."
At least 12 children attended the three-hour class every Saturday afternoon, learning not only how to effectively navigate online but also how to use Microsoft Word and PowerPoint.
"Our future is bright with these new IT [information technology] skills," said Esther, a computer student.
The goal is for these children to share their knowledge with the younger ones at the Mombasa Children's Home.
While the training is on summer break, the Mombasa Children's Home is attempting to raise at least four desktop computers so that the computer lessons can begin again this fall.
To donate, visit salvationarmy.org, click "Donate" and specify "desktop computers for the Mombasa Children's Home." Read more about the project here.