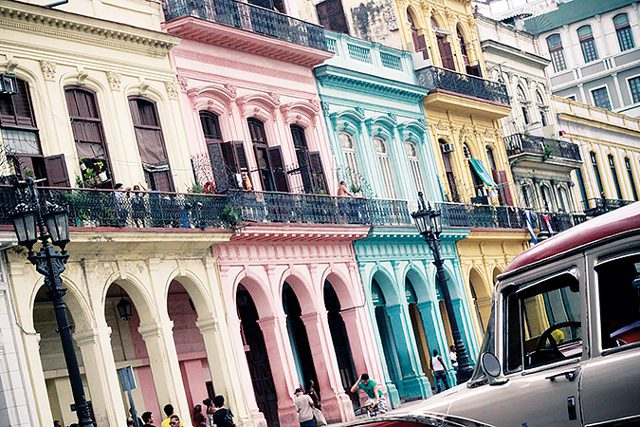 US-Cuba relations opens opportunity
Cuba leader expects greater reach for The Salvation Army.
By Christin Davis –
Following years of reported behind-the-scenes talks, largely influenced by Pope Francis, the recent shift to mend U.S.-Cuba relations opens a new door of opportunity for The Salvation Army in Cuba.
A member of the Cuban Council of Churches, The Salvation Army in Cuba today operates more than 20 corps and two social service projects—a senior home and an addictions recovery program.
"The opening of the relations between the USA and Cuba has an effect on all social classes…in such a way the doors for an interchange with the American people can open and find beneficial solutions for both countries," said Major Julio Moreno, divisional commander of The Salvation Army in Cuba. "We consider that this opening will enable a job of bigger reach for The Salvation Army, because although the work of the Army in Cuba has kept on becoming stronger and it is growing, we believe sincerely that now is God's time for our country. These relations are going to let the missionary work be shared with more intensity."
President Barack Obama announced in mid-December 2014 that the U.S. would normalize diplomatic relations with Cuba and ease economic restrictions on the nation. "We know from hard-learned experience that it is better to encourage and support reform than to impose policies that will render a country a failed state," Obama said in a press release. "With our actions today, we are calling on Cuba to unleash the potential of 11 million Cubans by ending the unnecessary restrictions on their political, social and economic activities."
One of few remaining socialist states espousing communism, Cuba's turbulent history—from the 1898 Spanish-American War to establishment of the Communist Party of Cuba in 1965 and continued tension with the United States—has sidled the island's lush beauty with difficulty.
The average state salary in Cuba rose 1 percent in 2013 to 471 pesos ($20) a month. That same year the state-run food stores that distribute rations marked 50 years of providing subsidies.
"From a religious standpoint—from an evangelical, a Salvation Army standpoint, we should rejoice because the doors are opening for continued and even greater support of the mission in Cuba," said Commissioner William Francis, a USA Eastern Territory officer who served as territorial leader in Canada and Bermuda from 2007 until retirement in 2011, and initiated support for a five-time annual Canadian mission to Cuba.
"I was amazed at the strength of the Army there. Many have known nothing else but Fidel Castro and communist rule, but through all of that the people have kept the joy of the Lord," said Francis, who attended the first four years of project dedications with his wife. "That's a wonderful verse, but when you see it embodied in people it takes on new meaning."
The Salvation Army began work in Cuba in the early 1900s with missionary officers, was officially recognized in 1918, and operated until 1958 when the last overseas officer left the island upon signs of revolution, according to Moreno, who was once an inspector for the government. For 10 years, Moreno said, Cuban people continued the Army's work without the knowledge of international headquarters.
The announced shift in relations was not without criticism. Yet, as Dr. Samuel Rodriguez, president of the U.S. National Hispanic Christian Leadership Conference, said in a statement, "If this controversial step results in the alleviation of hunger and opens the door for personal freedoms to flourish, then I pray this decision will serve as a catalytic step in unleashing the followers of Jesus to be the Church both inside and outside of the island nation, addressing the spiritual and physical needs of the Cuban people."