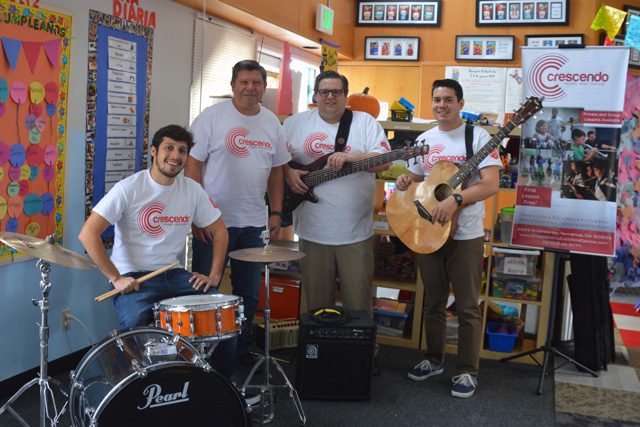 Crescendo—growing stronger
Music school also introduces community to ministry of The Salvation Army.
"My teacher is good fun!" So said Addyson, age 10, about her cornet teacher at Crescendo Music and Dance Academy in Torrance, California, which has steadily gained a following since it opened in September 2015.
Now approaching its third anniversary, Crescendo continues to evolve, meeting community needs while introducing people to The Salvation Army and, at times, to the gospel.
Director Garry Lawrence runs the academy with his wife, Julie. They are mindful of their vision for the program: that it be a place of welcome and a place of excellence.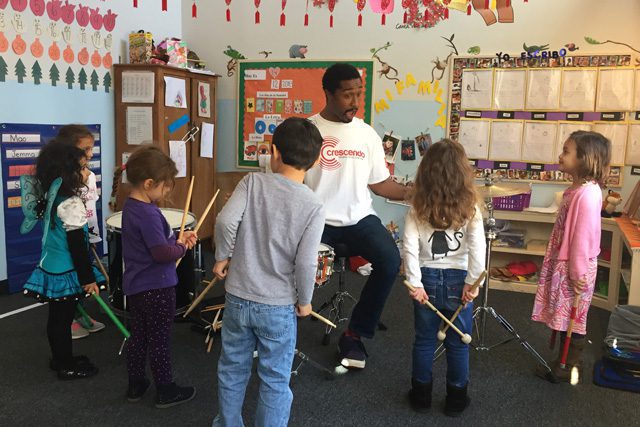 "We are very aware that we could be the first-ever contact with The Salvation Army, the Church in general and possibly the gospel," Garry Lawrence said. "So the need to be warm and welcoming is of paramount importance."
Crescendo occupies space in the Torrance Corps building that formerly housed a pre-school. Once the Southern California Division approved the proposal for Crescendo, construction began—walls were knocked out and a music academy emerged consisting of nine individual soundproofed teaching rooms, a dance studio, a percussion room, and a keyboard lab with eight Claivinovas (a premium digital piano) for group lessons.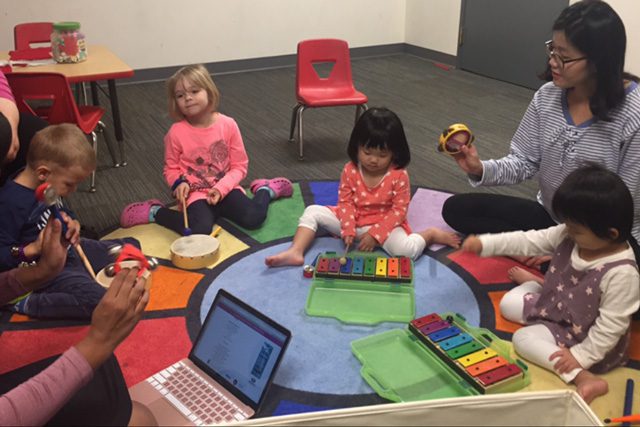 Along with maintaining a welcoming atmosphere, the Lawrences are committed to providing quality instruction.
"The students deserve an excellent education that matches the beauty of the new facility," Lawrence said.
The instructors are professionals, educated in their field, and as the younger students are quick to point out, they like to have fun. Parents appreciate that their kids enjoy the lessons instead of seeing them as a chore.
"My son is taking guitar lessons for two years," said Shobha, mother of Sohan. "His teacher is so friendly and fun-loving that my son looks forward to the class. I feel my son is in the best hands to learn music."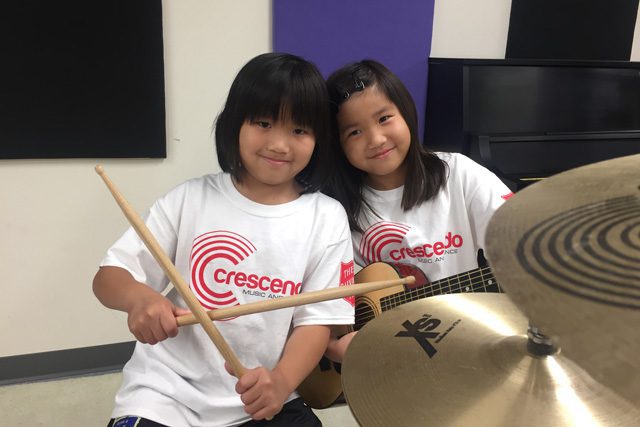 Each week new students arrive. Lawrence said most families can afford the full cost of a music class. Scholarships are available for those who would not be able to attend without financial assistance. Lawrence noted that this is one way The Salvation Army contributes positively to the community.
"With music and arts programs being cut in some schools not just in the USA but all over the world, we could make a music education available to all, irrespective of the ability to pay or not," he said.
Crescendo generates revenue not only through music lessons but also through studio rentals and partnerships with local musical groups. Soon the Crescendo coffee house—complete with barista and wifi—will offer parents a place to relax while they wait for their children. In addition, the coffeehouse will provide another opportunity to inform parents about The Salvation Army and the ministry of the Torrance Corps. The Lawrences expect the coffeehouse to open in the next few months.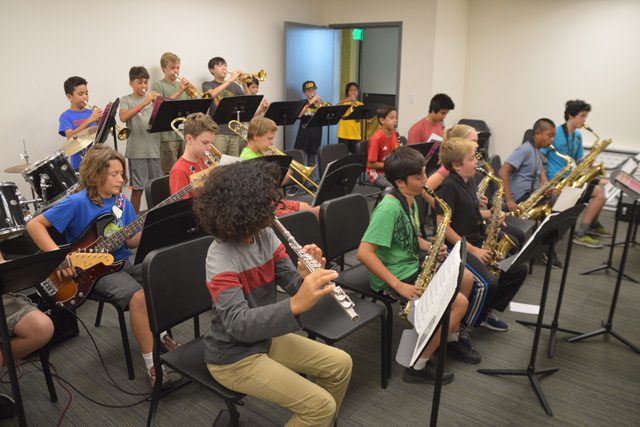 Along with weekly individual lessons in piano, guitar, ukulele, drums, string bass, brass and vocal, Crescendo is one of the few music schools offering harp instruction. Its high school jazz band—the Crescendo Jazz All Stars—has a middle school feeder band, as does its high school wind band. The latest group affiliated with Crescendo is the Peninsula Wind Symphonia. Its inaugural concert attracted a large group of people who visited the corps for the first time. Crescendo's Irish Dance Company is also raising awareness of the school.
"Music is a gift that can bridge many ages and boundaries," Lawrence said. "At Crescendo we attempt to provide programs for everybody."
Children as young as age 1 can explore music at the "Mommy and Me" program. Music can also be therapeutic for disorders like dementia and autism. For older adults, Crescendo holds a monthly "Senior Jazz Jam" when community members can enjoy an afternoon singing their favorite songs and playing along on percussion instruments. Occasionally the "Crescendo Road Show" goes out to a local school to introduce the world of music. One element of the school program is music therapy for autism and related needs. Recently, Crescendo became an approved vendor for Inspire charter schools.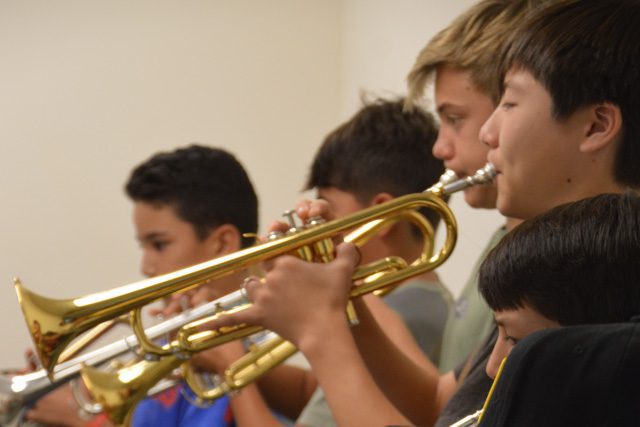 It's all a lot to keep track of, but the Lawrences are up to the challenge.
"To make sure that the school is everything that it was intended to be, we have to be business people, counselors, janitors, Salvationists and above all good examples of loving, welcoming Christians," Lawrence said.
He then came full circle.
"Through every aspect of Crescendo, the main emphasis will always be outreach," Lawrence said. "If we can demonstrate through our words and actions what it is to be a Christian, then we can say that we are succeeding. And we are very pleased to report that as a result of coming through the school program, our first family is regularly attending the corps. Praise God."
Contact Crescendo at 310-542-9171 or online at crescendomusicanddance.com.