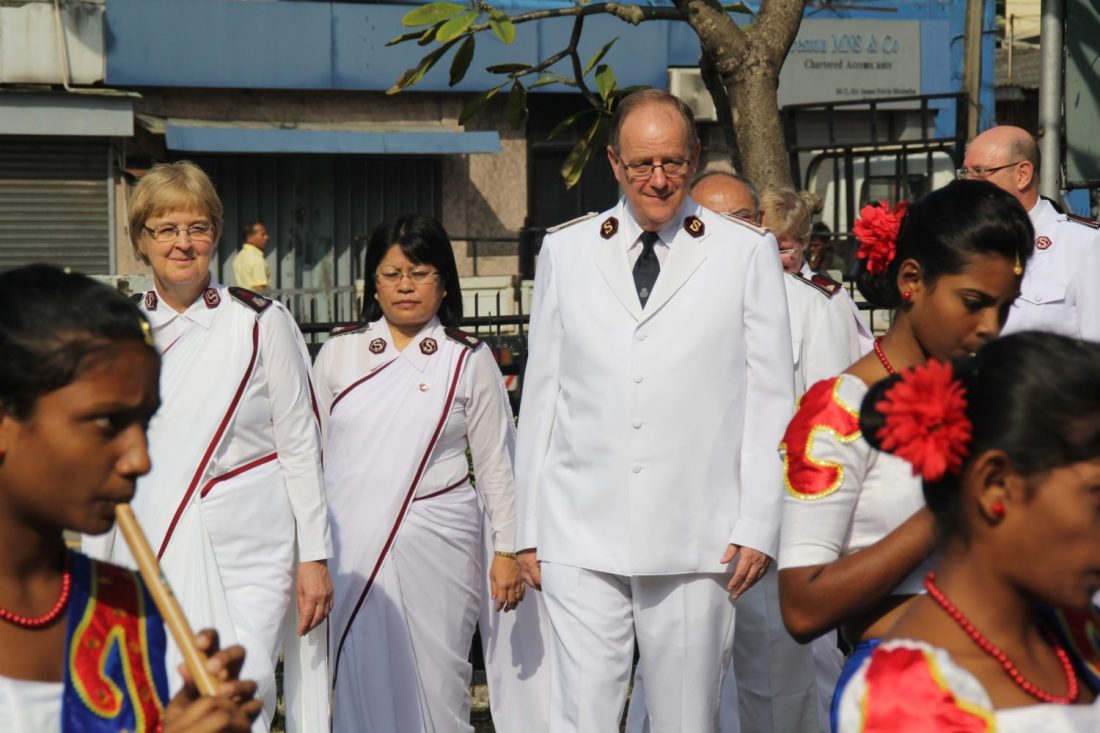 Coxes challenge South Asia leaders
Zonal leaders assemble in Sri Lanka.  
By Marieke Venter, Colonel –
The South Asia Zonal conference brought 55 Salvation Army leaders and subject experts to Colombo, Sri Lanka, in late 2015 along with international leaders General André and Commissioner Silvia Cox.
The event focused on Cox's call for accountability across The Salvation Army, and the General challenged leaders to reflect on what must change in formulating a clear action plan in their area of responsibility.
"We all have to be accountable for the decisions we make and for the way in which we use the assets of the Army," Cox said. "We must never forget that we do not own the Army's assets personally. We are but the custodians of assets entrusted to The Salvation Army by God."
Further, Cox said the movement will seek to measure the transformation in people's lives because of the Army's service. "God placed us in this world to bring about change and transformation through the Gospel message as we preach it and, more importantly, as we live it," he said.
The event included sharing and discussing information and ideas, as well as worship and fellowship.
One evening a group of Salvationists and young people from the Sri Lanka Territory presented a program filled with music, dance, rhythm, and a sample of Sri Lankan cuisine. Delegates attended Sunday worship at Colombo Central Corps, where the General gave the message.
A conference for women leaders was led by Commissioner Silvia Cox, world president of women's ministries, and Commissioner Nemkhanching, zonal secretary for women's ministries.
It focused on education and information about human trafficking, domestic abuse and violence against women, and online technology.
The South Asia Zone includes six Indian territories (Central, Eastern, Northern, South Eastern, South Western and Western), the Pakistan Territory, Sri Lanka Territory, Bangladesh Command and Middle East Region.