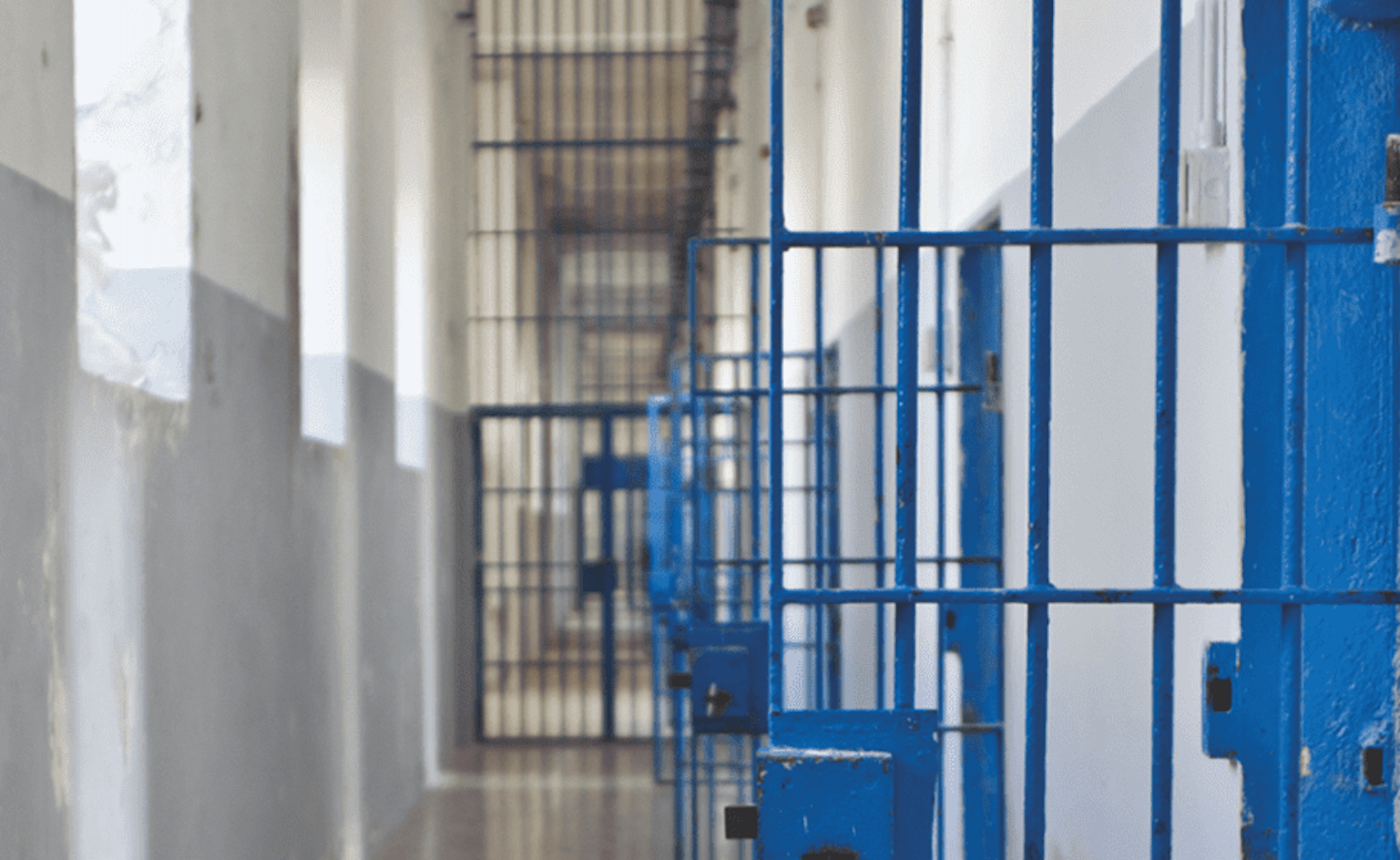 Continued care
Envoy Roy Snapp-Kolas ministers to inmates, pre and post-release.
Forty percent of incarcerated persons in the United States are released and locked up again within three years, according to The Pew Charitable Trust. Envoy Roy Snapp-Kolas, director of urban ministry for The Salvation Army's Southern California Division, is working to curb this number, one inmate at a time.
Snapp-Kolas is part of an interdenominational group called Malachi Dads that goes into the Men's Central Jail in Los Angeles every Saturday morning to provide support for inmates. This includes lecture and small group discussions, covering the basics of the Christian faith and how to be a godly man, husband and father. Through his involvement with Malachi Dads, Snapp-Kolas even introduced The Salvation Army's Bible Correspondence Courses to a group of inmates at the facility. As a result of his pitch, more than 100 inmates requested course packets.
Still, Snapp-Kolas wanted to ensure that the inmates received support beyond their release dates.
"As I got to know some of the men at Men's Central Jail through Malachi Dads and the Bible Correspondence Courses, I made clear that I would do what I could to make recommendations to the court for placement in Salvation Army programs upon their release," Snapp-Kolas said.
Kent Buckner was an inmate in one of Snapp-Kolas' small groups for Malachi Dads. Buckner landed in jail for drug use––for the 10th time. His most recent arrest lasted six-and-a-half months; the majority of the sentence served at the Men's Central Jail. As Buckner's release date approached, Snapp-Kolas wrote a letter on Buckner's behalf to the Inglewood Municipal Court, recommending placement at The Salvation Army Bell Shelter's Wellness Program where Snapp-Kolas' corps, Bell Lighthouse, primarily serves. Over the past few months, Snapp-Kolas said he has written 10 such letters directing inmates toward Salvation Army programs.
Major Tom Ford, secretary of correctional services for The Salvation Army's Western Territory, said he would like to see more inmates released into the care of Salvation Army providers, especially those that have established relationships with inmates.
"Ministry is not about preaching behind the pulpit," Ford said. "It's more about what goes on in front of the pulpit. So for [inmates], trust is vital. A lot of these guys have a hard time trusting anyone so to have someone guide you as a mentor once you're released makes all of the difference."
According to Dr. Kathy Seifert, forensic psychologist of more than 30 years and expert contributor to Psychology Today, inmates can benefit from being released into the care of a familiar individual.
"When released, [inmates] should continue their treatment in community care centers with some continuity in their care," Seifert said. "If inmates receive the correct care and treatment and form a bond or attachment to those that can provide help and support for them, then we could minimize recidivism."
Since Buckner's December 2013 release into the care of Bell Shelter's Wellness Program, he has regularly participated in services at the Bell Lighthouse Corps and expressed interest in attending the spring 2014 Soldier class, according to Snapp-Kolas. During the last six months of 2013 at least three men Snapp-Kolas met at Men's Central Jail were discharged to Bell Shelter.
He said his prayer for 2014 is "that more and more of the men that I encounter at Men's Central Jail will be released into the care of The Salvation Army, will be reunited with their families…and become soldiers with a desire to minister to those still incarcerated."
___________________________________________
Originally formed at the Louisiana State Penitentiary in Angola, La., Malachi Dads works to break the cycle of criminality from one generation to the next. According to a U.S. Senate report, children of prisoners are six times as likely as other children to be incarcerated at some point in their lives. Without effective intervention strategies, as many as 70 percent of these children will become involved with the criminal justice system.