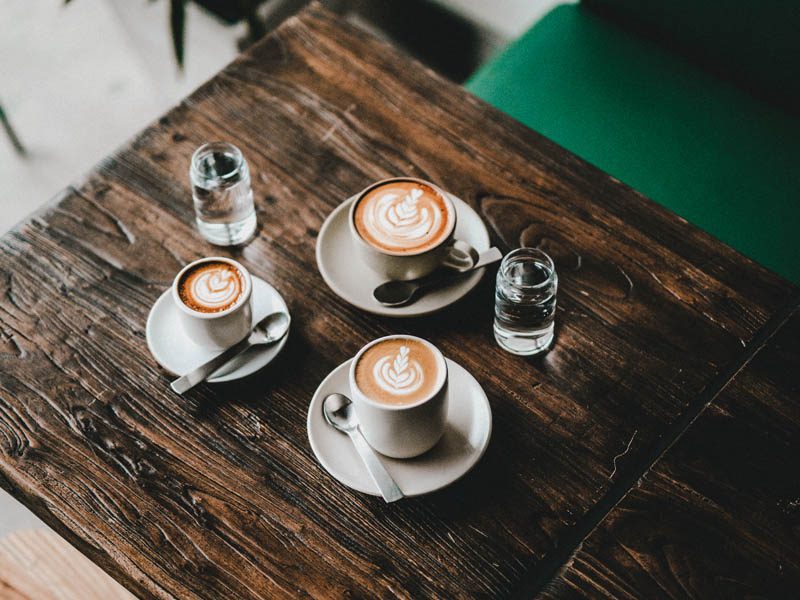 Coffee connects cops and community
Event facilitates understanding, growth.
When Portland Tabernacle Corps Officer Lt. Laura Fyn walks through the Rose Center for Seniors, it's common for her to overhear snippets of conversation in passing. But the ones regarding fears of police brutality really weighed on her heart.
"With everything going on in our country right now, I think that a lot of the building tension with police in other parts of the country has also affected people's relationships here in Portland," Fyn said. "We've also noticed that it spans different generations—that a lot of the youth we work with have come from not-so-desirable homes. They've had issues with the police in the past. It's our youth, but it's also our seniors."
The question then became: "Is there anything we can do?"
The timing was right. A newly inducted Portland Metro Advisory Board member, Portland Police Bureau Assistant Chief Chris Davis, connected Fyn with the Chief of the Portland Central Precinct. Together they planned a Coffee With a Cop morning at the Rose Center to help bridge the divide between law enforcement and the general public in Portland.
The corps advertised Coffee with a Cop on its Facebook page and more than 20 people from the corps and the community came together for the first event in July, including a prominent Portland activist who had never visited The Salvation Army in Portland.
"He's someone who has a very different perspective than we do, and he still wanted to come and just have the opportunity to connect with the police officers in a neutral kind of way, just kind of get to know the face behind the badge," Fyn said. "He's very skeptical of police and some of our youth are, too, but just talking with them, they were like, 'Wow, it was cool just to kind of realize that police officers are people like you and me.'"
Fyn said organizers hoped for organic conversation between the police and the public, and they were prepared to facilitate discussion if needed. But it wasn't an issue—the officers held conversations with attendees on their own.
"Coffee with a Cop events help the community, I think, by humanizing us and letting us have relaxed, real conversations with people when there is not a crisis," said Portland Central Precinct Patrol Sergeant Sarah Taylor.  "We get to share things about ourselves that make us more relatable as people, rather than as cops. It also gives us a chance to hear people's concerns in a more personal way because it is face to face, and hopefully gives people a level of comfort to share with us."
DO GOOD
– Host a Coffee With a Cop event in your community by reaching out to your local law enforcement office's community affairs office by call, email or Facebook post.
– Add your event to the www.coffeewithacop.com database, so others can participate.
Taylor said it's not possible to police effectively without the community's help, since the police are "an extension of the community." Organized events like Coffee with a Cop help, but so do informal sit-downs when there is an opportunity.
Coffee with a Cop opened doors for Sammy Wright, who has grown up in The Salvation Army and is currently in the Portland Police Cadet Program. At the event, Wright was given the opportunity to talk to the police officer who patrols his neighborhood and was invited for a ride along.
"It felt reassuring to know that our local officers are doing what they can to keep our community safe," Wright said. "To hear from them personally means a lot."