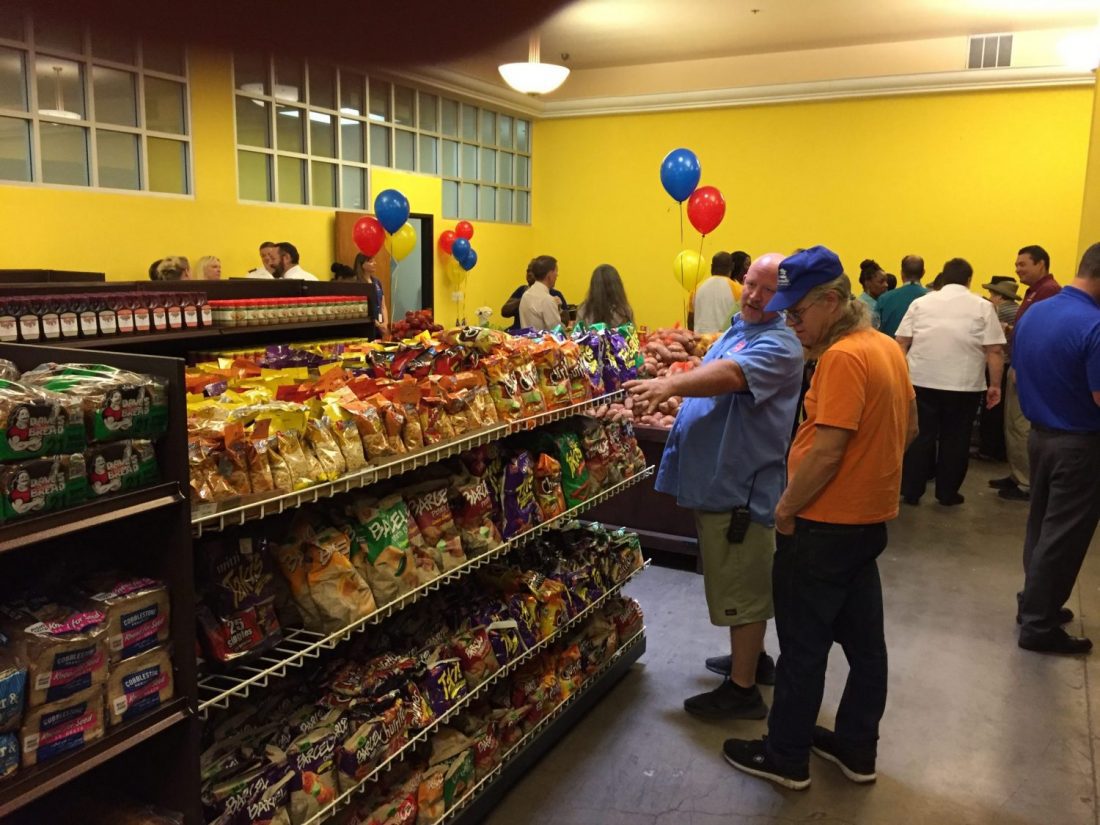 'Client Choice' comes to Las Vegas
On July 15, The Salvation Army serving Southern Nevada celebrated the opening of a new "client choice" food pantry in Las Vegas, one of a number of new Army pantries that allow families to choose the foods they receive, rather than offering them a prepared food box.
This "client choice" style pantry—which replaces the local food pantry—resembles a scaled down version of a grocery store, where clients "shop" for the food that best fit their needs. As specific food needs arise, specialty foods can be stocked for individuals and family members that are on restricted diets.
Nick Lenderman, a local veterans services coordinator, won the Army's naming contest for the store, christening it Hope Market.
"The new store will assist us in transforming the way clients see the help they receive—not seeing the assistance they receive as a handout, but a hand up," says Major Kelly Pontsler, Clark County coordinator. "With the support of our community partners, we're insuring that more than basic needs are met. We want to be a source of renewed hope and ongoing support."
In the first quarter of 2016, The Salvation Army's Las Vegas food pantry provided 101,195 pounds of food to over 3100 households.
Numerous community partners helped make the store a reality, including Three Square Food Bank, Pinball Hall of Fame, City of Las Vegas, PAL Humane Society, Las Vegas Rotary Club, and Smith's Food & Drug store #332.