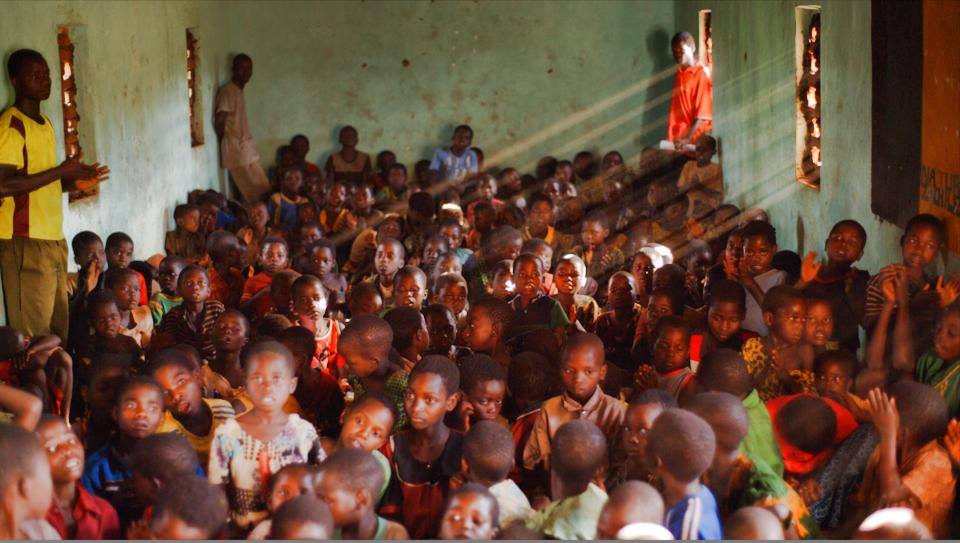 A graceful idea
The Chisomo Idea builds brighter futures for communities in Malawi
Noel Musicha was one of the lucky ones. By earning a soccer scholarship he left the eighth poorest country in the world to attend college in the United States. He never imagined that 10 years later he would be helping a young man follow in his footsteps.
Yet, as Humphrey Mahowa started at The Master's College—a far journey from the slum of Chinsapo on the outskirts of the capital of Malawi, Africa—Musicha felt like he was watching his own story be retold.
After graduating from San Diego Christian College in California, Musicha returned to Malawi to visit periodically. He was frustrated with the poverty that many in his country lived in, and realized that he was not merely blessed for his soccer skills—he was blessed in order to become a blessing for others.
Musicha gathered friends, both in Malawi and California, and started The Chisomo Idea (TCI). Chichewa for grace, "chisomo" captured what they aimed to do—help those who had no means of helping themselves by bringing the privileged and the impoverished face to face.
TCI strives to train, equip, and bring hope to communities through sports and spiritual initiatives.
A main form of outreach for kids is soccer. Musicha knew how passionate Malawians are about the game, and he wanted to be able to connect with kids in the same way they connect with their friends on a daily basis. TCI provides soccer practice for kids living in slums, complete with jerseys and coaches.
TCI also brings college students from the city twice a week to mentor the kids, tutor them in their studies and be a positive influence in their lives. They work to get the kids soccer scholarships to nearby schools, so they can continue their education or link them up with sponsors from the United States, who are willing to pay the school fees that many families cannot afford.
With an economy as unstable as Malawi's, TCI soon found out that money was not the only obstacle to education.
Some kids weren't eating, others had to stay home and care for sick siblings, and some parents believed their daughters were better off marrying young instead of finishing high school.
New programs were created to target these problems including mobile medical clinics run by volunteer medical students who teach health education. These include a kinship care ministry that helps support families who have taken in orphans and specific meetings targeting young girls to encourage them to pursue their dreams.
The reason for TCI's success lies in its leadership.
"Having core leaders [who] have lived, played, and come from the communities in which we work allows us to respond to the needs of the communities after having listened to both the people and their context," Musicha said. "In my opinion, the global humanitarian community is dominated by western thought and ideology; TCI allows us to see what can happen when the nucleus of our ideas is truly balanced."
One of the leaders who keeps the core of TCI so balanced is Mahowa.
Mahowa was trained by TCI coaches, mentored by Musicha's friends, and earned soccer scholarships to complete his education, all while leading and encouraging the kids in his village so that they could have similar opportunities.  
"Without TCI, I wouldn't be where I am today," Mahowa said. "My dreams would have slowly faded away. That is where 'chisomo' comes in—it is something that I did not deserve but simply because somebody saw a need, they stepped up. It is crazy to see how many talented young people in Chinsapo don't have a chance to live their dreams."
Mahowa was given the chance to do just that, as he recently earned a collegiate scholarship to the U.S. and is now playing soccer while earning a college degree.
In order to create sustainable communities, TCI recently started mentoring 10 women in small business management—including Mahowa's mother and sister. TCI also helps people continue their schooling, including a TCI coach who dropped out of high school years ago and asked for help to return and graduate.
As Brino Kumwenda, a leader within TCI, sees it, "humanitarian support is not the final product of our story; economically independent people are."