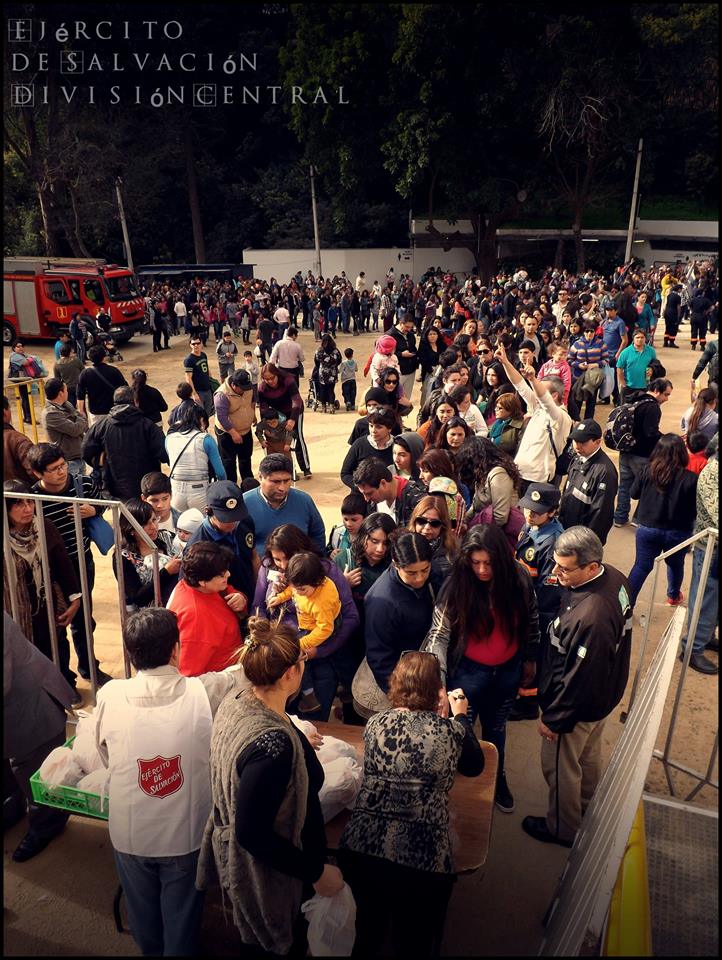 Salvation Army celebrates Children's Day in Chile
Hundreds of children receive gift bags
Hundreds of children and their parents lined up on Sunday for Día del Niño (Children's Day) to receive a special gift bag from The Salvation Army Chile Central Division in the Quinta Vergara park in Viña del Mar.
More than 2,500 gift bags were distributed, consisting of an assortment of food items and beverages.
Viña del Mar's Mayor Virginia Reginato Bozzo was in attendance for the distribution.
"The smile of a child is hope for the world," said Major Hernán Espinoza, divisional commander for the Chile Central division, in a video of the event. "We wanted many children to smile, and The Salvation Army accomplished this again here in Viña del Mar."
[gss ids="8454,8455,8456,8457,8458,8459,8460,8461,8462,8463,8464,8465,8466,8467,8468,8469,8470″]