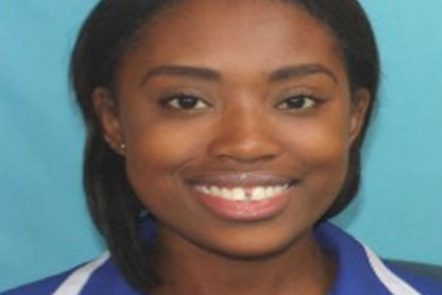 Changing a life at The Salvation Army Nest Children's Home
Overseas Child Sponsorship sees student find success
Over six years ago, Melissa Brown arrived at The Salvation Army Nest Children's Home in Kingston, Jamaica, as an adolescent seeking escape from a dysfunctional family.
It proved to be a life-changing decision, opening up a world of new opportunities and helping Brown to chart a new course for her personal growth. While at the Nest, Brown not only found the emotional support she needed to navigate through her rocky teen years, but also was able to attend nearby Tarrant High School, where she successfully passed numerous exams that qualified her to continue on to postsecondary education.
"The home granted me the opportunity to travel, meet new people and view God's beautiful creation beyond Jamaica," Brown said. "Major Barbara Forrester is one of the major persons who believed in me and assisted in making the person I am today and still growing to be."
But initially, her path was far from clear. Coming to the Nest meant moving a considerable distance from her home, and Brown's resilience was tested as she worked to adapt to her new environment and eventually overcome the challenges, including exposure to different lifestyles, norms and values, strong peer pressure, and difficulty learning to trust and cope with variety of personalities. Nevertheless, at the Nest, she found a constant guide.
"Having the opportunity to go to church every Sunday, I became closer to God, which positively impacted my life choices and widened my perspective of life," she said.
Recently, Brown enrolled at the nearby University of Technology (Utech) in the nursing program. Currently a first-year student eager to learn, Brown said she looks forward to becoming the best version of herself, despite all the obstacles that she may yet encounter.
"I have a firm belief that I am fortunate to [have] reached this far," she said. "Therefore, with God as a firm foundation, I will succeed."
After graduating from Utech, Brown plans to dedicate her services to society and to God as a registered nurse. Moreover, she wants to continue to encourage and motivate youth in children's homes not to give up on their dreams and aspirations.